Hello and welcome to our coverage from Jawaharlal Nehru Stadium Chennai.
Here are the Day 1 updates and Day 2 updates
Below are the Qualifying standards for the World Championships Oregon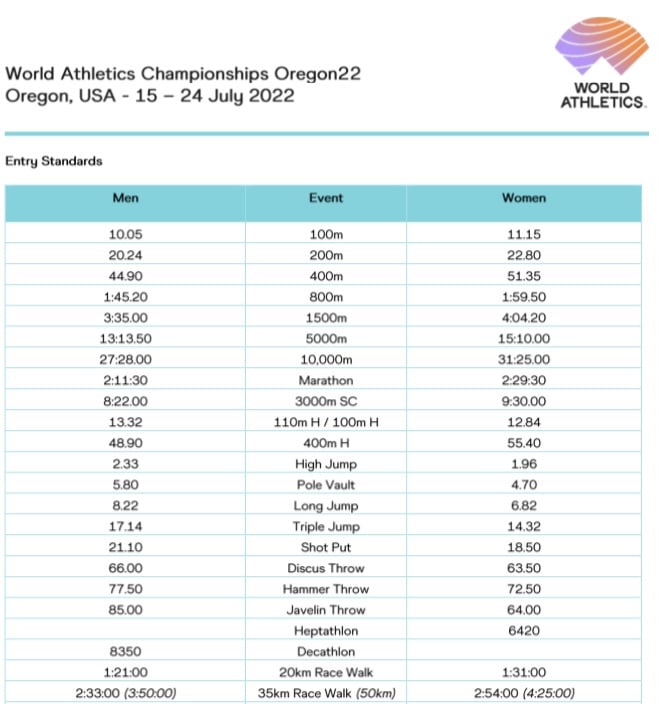 Here is the schedule for the Evening session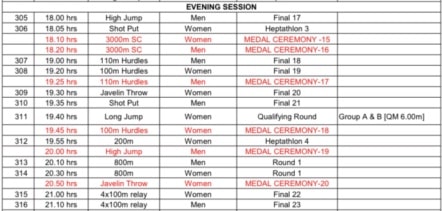 High Jump Men
The first event of the evening is High Jump Men. There is already a lot of discussion around Tejaswin Shankar meeting the CWG mark but not seeking AFI permission to skip the National meet
Here a total of 15 participants are listed to compete in High Jump event with focus on Sarvesh (416) with a SB of 2.25m and Jesse (302) with a SB of 2.18m
Before Tejaswin did a 2.27m yesterday it was Sarvesh was the India lead with 2.25m followed by V Bharati at 2.19
The CWG criteria is 2.27m while the WCH is 2.33m
We start with a 1.95 for Akash and he successfully does it.
The youngest participant is 17YO Aryan from Maharashtra and the oldest 30YO Chethan B who holds the meet record of 2.25m
The High Jump is on 2.05 and V Bharathi clears it.
The next event is 110m Hurdles Men
The defending champion and NR holder is Siddhant Thingalaya from MH and he is not the oldest in the final its 32YO Prem Kumar.
Siddhant is expected to get competition from Tejas from MH and Tarundeep from Punjab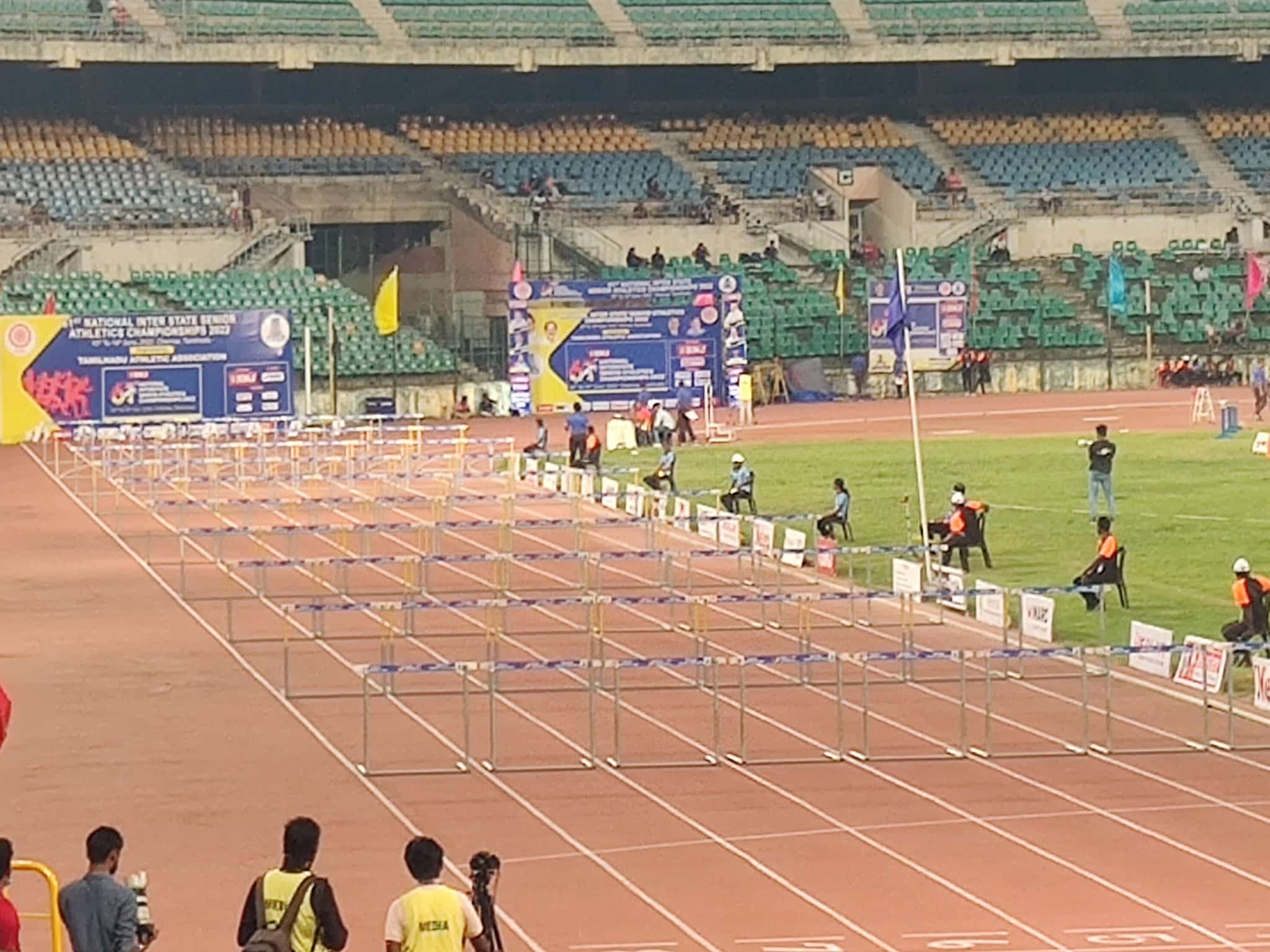 Siddhant wins the race in 13.93s with Surendhar at second position with 14.18 sec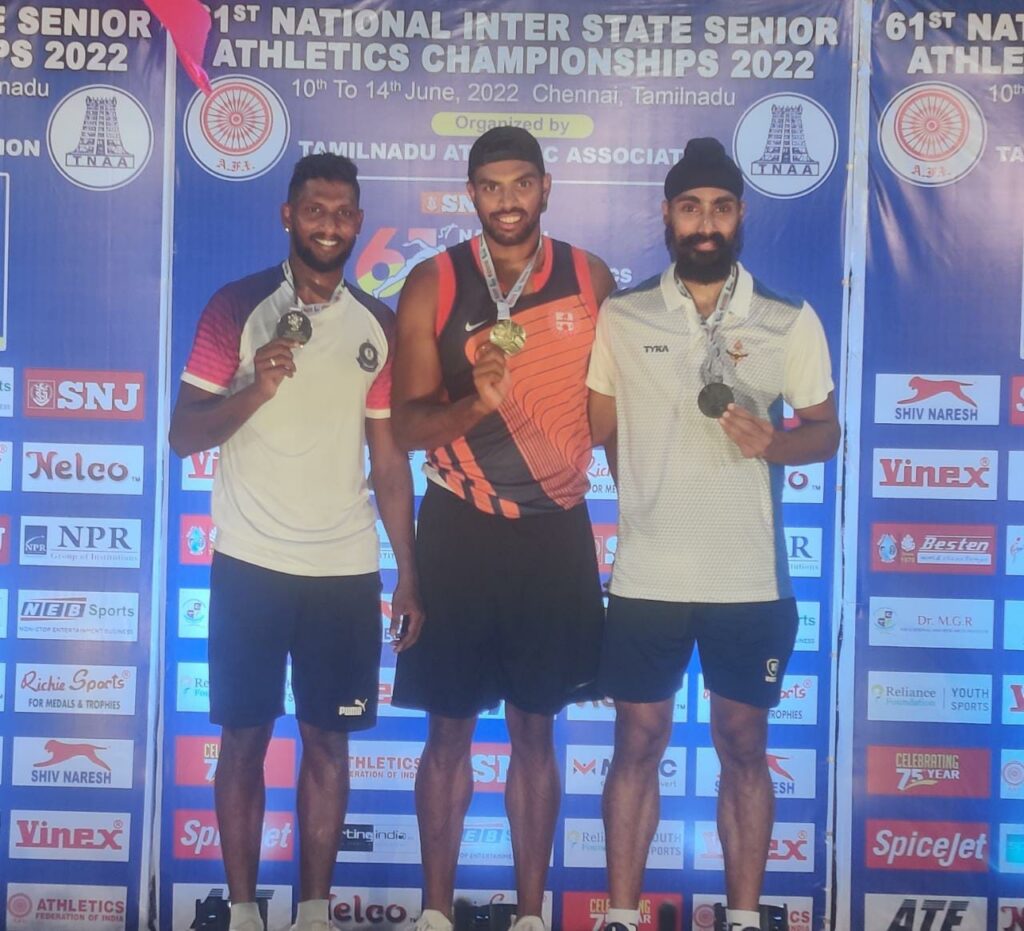 Jyothi Yarraji fell at the last hurdle in the 100m hurdles for women
Sarvesh Kushare is going for 2.27m which is CWG mark
Kanimozhi C is the winner of 100m Hurdles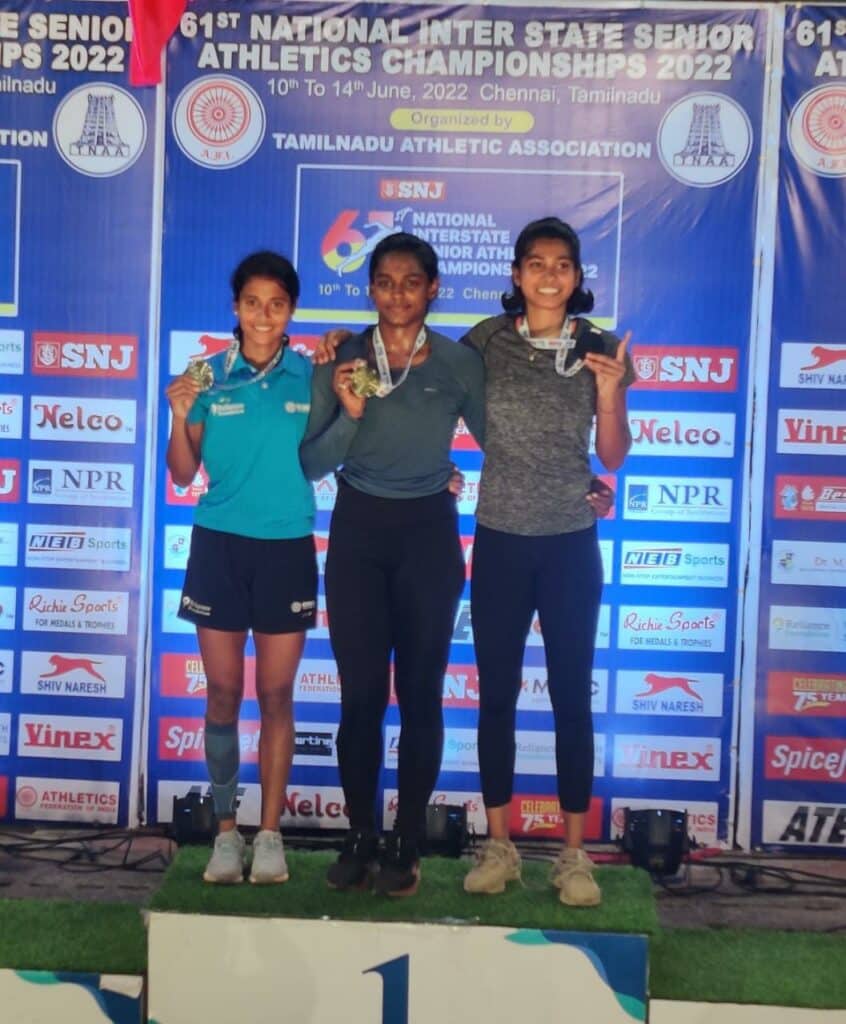 Annu Rani with a 60.97m in her second throw at Javelin.
Shaili with a 6.12m has made it to Finals
Krishan Kumar from Haryana wins the Heat1
Shilpa Rani with a 59.01 in Javelin in fourth attempt