The competition is underway for the penultimate day's performance.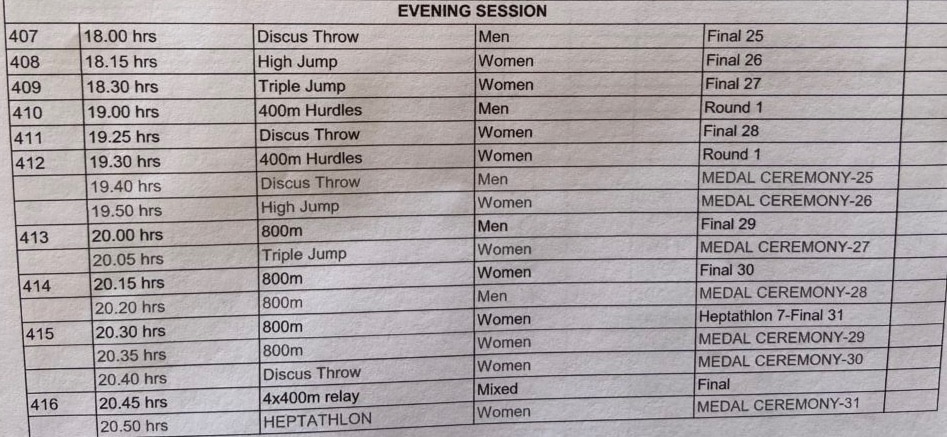 Here are the WCH Q marks.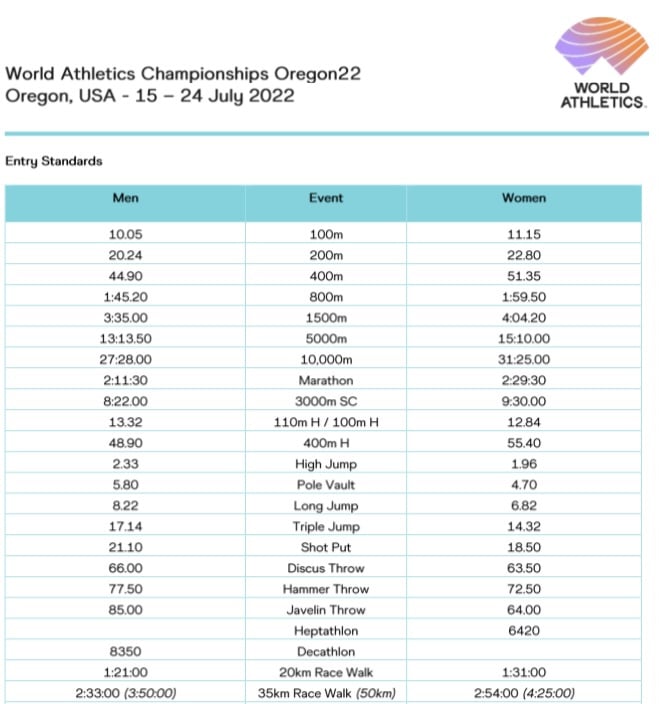 Here are the athletes who have made the CWG Q mark in this meet
M Sreeshankar | Long Jump Men
M Anees Yahiya | Long Jump Men
Manu DP | Javelin Throw Men
Rohit Yadav | Javelin Throw Men
Manpreet Kaur | Shot Put Women
Annu Rani | Javelin Throw Women
Aishwarya B | Long Jump Women
Aishwarya B | Triple Jump Women
The first race for the day is 200m Men
Heat is won by Akshay from lane1 in 21.50 followed by love preet in 21.52
Heat2 won by Amlan in 21.19 followed by Paras in 21.51
Heat3 won by Abhin in 21.36 followed by Rahul in 21.48sec
The women 200m heats were won by Dhana Lakshmi, Priya Mohan and Aishwarya Mishra
In heat1 Dhana clocked a 23.47 to just beat Srabani while Priya had a swift race of 23.95 with absolutely no competition
Heat3 is where everyone had there eyes on Aishwarya Mishra got better of Hima Das clocking 23.73sec
Evening Session
The evening session will start with Men Discuss throw and the focus will be on defending National Champion Kirpal Singh who will look to achieve the CWG mark of 62.16m
Others in the competition are Gagandeep, Nirbhay and Arjun
In the women high jump event the competition is expected to be between Gracena and Abhinaya. Both have had there personal bests this season but will need to move it a notch higher should they want to bid for CWG
In the Women TJ event the competition is expected to be between Aishwarya B and Renu Grewal.
The Women Discuss throw will see good competition between Navjeet and Seema.
The Triple Jump women, High Jump Women and Discuss Throw Men Finals are underway.
Aishwarya B created a new National Record in Triple Jump 14.14m