Here are the entry standards for the World Championships 2022 Oregon
If you missed Day1 action then you can read this.
WCH Qualifiers from this event
CWG Qualifiers from this event
Murali Sreeshankar | Long Jump
Below is the Day2 schedule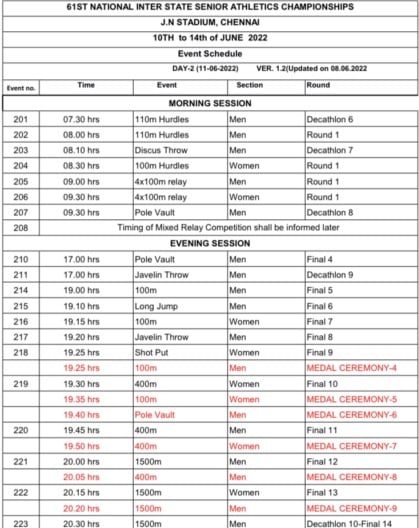 The start list can be found here
https://run.indianathletics.in/61NISSAC22/wp-content/uploads/2022/06/START-LIST-DAY-2-SNJ-61ST-NISSAC-2022.pdf
The first event of the day is the hurdles event in decathlon
110m Hurdles Men Heat
Heat1 is won by the young Tejas Shirse in 14.18 with Tarundeep on second
Heat2 is won by NR holder Siddhanth with a time of 14.05 sec. The CWG mark is 13.30 which means it needs a NR to make it to the games
100m Hurdles Women Heat
Heat1 is won by Jyothi as expected with a new meet record in 13.39sec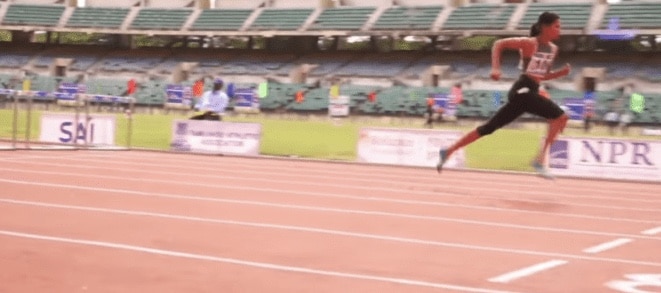 Hear2 is won by local girl Kanimozhi in 14.02sec leaving behind Ann Rose at 14.18
16 year old Unnathi was fourth with a 14.42sec
An exciting evening in store with the below Finals at the Championships
100m Men & Women
400m Men & Women
Javelin Men
Long Jump Men
1500 Men & Women
ShotPut Women
Decathlon Final
Men's Javelin Throw final is scheduled for today at #interstates . Rohit Yadav is 28th in Road to Oregon while DP Manu is 43rd and a good performance here will boost their chances to qualify for Worlds. 32 will qualify while 14 have already qualified – Rahul Bhutani
The Long Jump Area is waiting for the event to start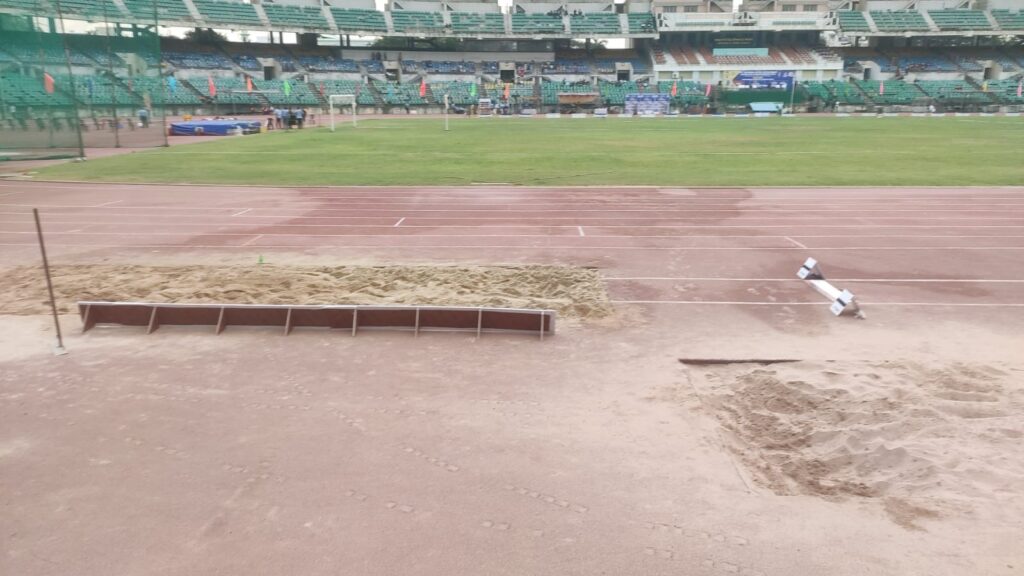 Here you can see the Pole Vault Final men underway
S Siva has cleared 5m and he is the only athlete left in fray
Its 100m Dash time
Amlan all the way !!!!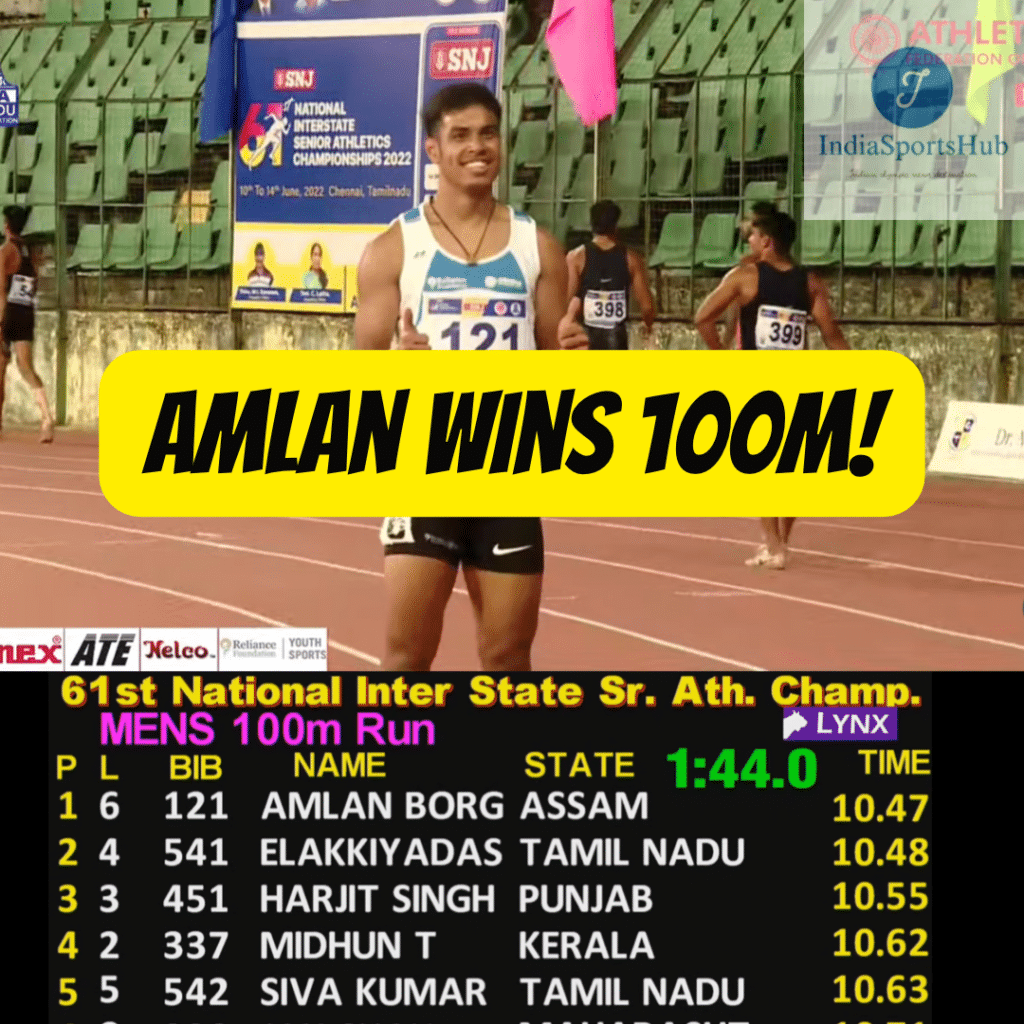 Hima Das is National Champion in 100m. She does a huge personal best to beat Dutee Chand by milliseconds.
Srabani Nanda is third
Kiran Pahal wins the 400m Women Nationals. Rupal is second
Amoj Jacob wins the 400m Men in 45.68sec leaving behind Noah at 46.44sec
Rohit Yadav creates new MR with 82.45m and is quickly eclipsed by Manu DP who 84.35m and with that both also qualify for CWG2022
In Long Jump Final Md Anees Yahiya with a 8.15m attempt which also makes him qualify for CWG.
Harendra Kumar clocks a time of 3:44.26 mins to win the men's 1500m event at the National Interstate athletics championships, Chennai.. Ajay Kumar Saroj comes 2nd with a timing of 3:44.60 mins.
Chanda wins the 1500m race with a time of 4:13.85
Now Jeswin has had 4 fouls in five attempts. The only good attempt was for 7.51m
Swaminathan with a 7.89m attempt. A 7.85 by Anees in his fifth attempt
Murali the NR holder with a 8.23m in his fifth attempt betters the MR
And what a dampener Jeswin with Five fouls