Manika jumped 10 spots & Sathiyan 5 spots in Individual ranking as well
In the latest ranking updates by ITTF the mixed doubles pair of star players Manika Batra and Sathiyan Gnanasekaran have climbed one place. They are now ranked Sixth in the world.
Men Singles
In Men Singles Sathiyan Gnanasekaran made a jump of 5 places to eclipse Sharath Kamal as the Top ranked Indian. Sathiyan is now ranked 34 while Sharath is 37. Manush Shah jumped a whopping 211 spots to be now ranked just shy from Top100. He is 109 now.
Snehit also jumped 172 places to be ranked 114. Manav at 115 completes the India Top 5. Rankings are continued to be lead by Fan Zhendong & Ma long.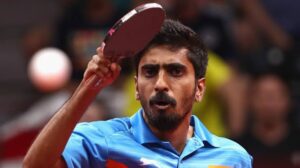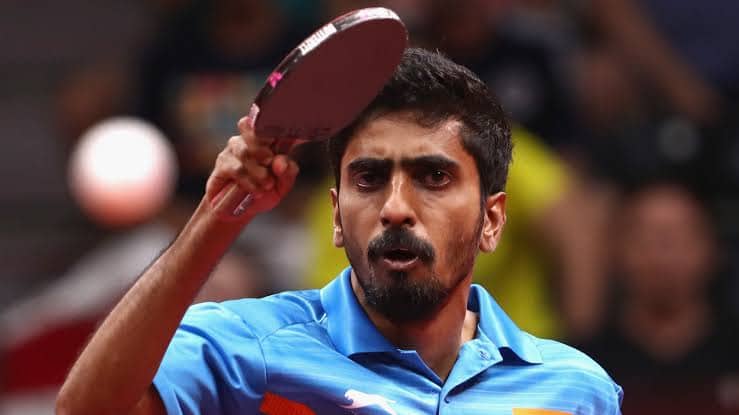 Women Singles
Manika Batra jumped a good 10 places to be now ranked at 38. Archana Kamath, Manika's doubles partner also climbed 26 places to be placed at 66. Sreeja Akula who recently won the Senior National Championship is now ranked 68th after climbing 39 spots.
Reeth Tennison jumped 197 places to be at 97 in the world. Sutirtha dropped 22 places to be ranked 119 completing India Top 5. Chen Meng & Sun Yingsha continued to be top 2.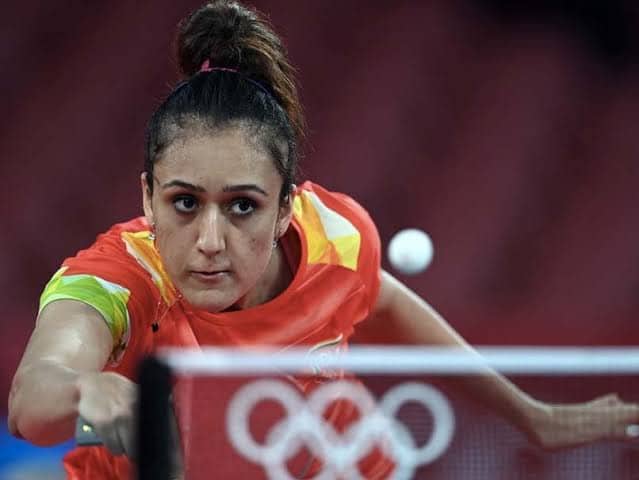 Men Doubles
The pair of Sathiyan & Harmeet climbed 7 places to be ranked in Top30. Sathiyan along with Sharath dropped 9 places to be ranked 35. Harmeet along with Manav climbed two places to be ranked 40th in the world.
Manav/Manush at 92 & Sharath/Manav at 99 complete the Top 5 Indian pairs. Japanese Uda/Togami are the top ranked pair in the world.
Archana Manika Continue to be at World Rank 4
Women Doubles
The star pairing of Archana Kamath & Manika Batra continue to be at World Rank 4, the highest ever ranking achieved by any Indian team. Sutirtha & Ayhika Mukherjee climbed three places to be ranked at 29 in the world.
Sreeja/Selena have moved up by 8 places to be ranked just in Top50. Three more pairs occupy the 98,99 & 100th position in the rankings. Wang/Sun from China are the top ranked team in the world.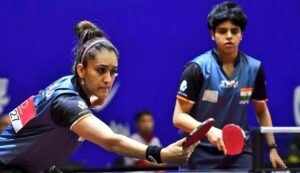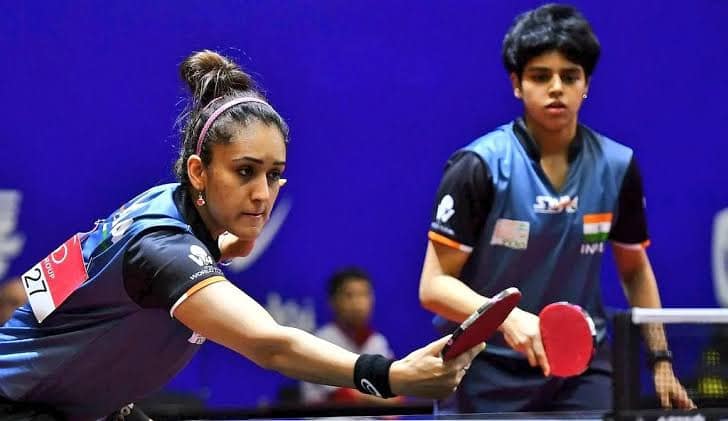 Mixed Doubles
Sathiyan & Manika climbed one place to be now ranked at World Rank 6. Manav & Archana are at World Ranking 22 while the pair of Sharath & Archana jumped five spots to be ranked 45th in the world. Sanil/Reeth at 107  & Ankita/Manush at 135 complete the India Top5 in the world rankings. Cheng & lin the pair from Chinese Taipei are the world leaders.