Heres the summary for you of all the action that happened on Wednesday from India perspective
TENNIS
Asia-Oceania World Junior Tennis under-14 boys c'ship:
Having finished second to Korea, India opted to conserve energy for the quarterfinals against Kazakhstan, the topper from group-D, by skipping the doubles.
Korea bt India 3-0
Lee Ha Eum bt Sai Janvi 6-3, 6-3;
Ju Heewon bt Aishwarya Jadhav 6-3, 4-6, 6-4;
Lee Ha Eum & Lee Seo A w.o. Aishwarya Jadhav & Sohini Mohanty
ATP Challenger USA
Davis Cuppers Sumit Nagal and Ramkumar Ramanathan made quick exit in the first round itself in the $53,120 Challenger in Tallahassee, US.
ITF W25
In the $25,000 ITF women's event in Orlando, Riya Bhatia in partnership with Elizabeth Haibauer of the US made to the doubles quarterfinals.
TABLE TENNIS
Men
Quarterfinals:
PSPB bt Haryana 3-1;
RSPB bt Telangana 3-2;
Bengal-A bt Uttar Pradesh 3-2;
Maharashtra-A bt Delhi 3-0.
Semifinals:
PSPB bt RSPB 3-0
Maharashtra-A bt Bengal-A 3-2
Women
Quarterfinals:
Maharashtra bt RSPB 3-2;
TNTTA bt TTTA 3-0;
PSPB bt Bengal-B 3-0;
Bengal-A bt Uttar Pradesh 3-0.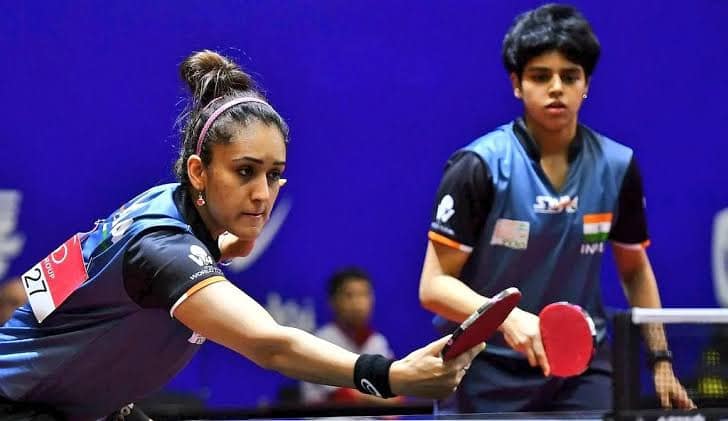 Semifinals:
Maharashtra-A bt TNTTA 3-0
PSPB bt Bengal A 3-0
Wrestling
Indian Greco Roman wrestlers, Sachin Sahrawat and Harpreet Singh, landed two more bronze medals to take the
overall tally to five
in the Asian wrestling championships in Ulaanbaatar, Mongolia, on Wednesday.
Archery
The Indian compound men's team, consisting of Abhishek Verma, Rajat Chauhan and Aman Saini, ensured a medal for the country by
making it to the final
of the Archery World Cup Stage-1 at Antalya, Turkey, on Wednesday.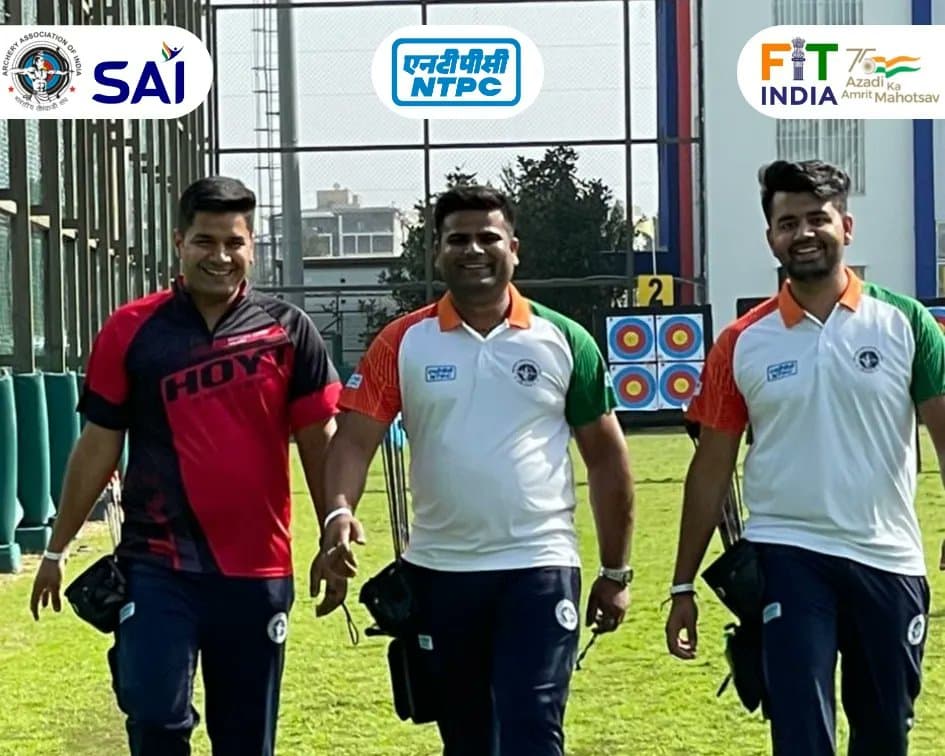 Source SAI
The ninth-ranked India, which got a bye, beat eighth-placed Italy 237-232 and top-ranked host Turkey 235-232 to reach the last four. India defeated fifth-placed Great Britain 236-235 in the semifinals to set up a title clash with France on Saturday.
Football
Santosh trophy
Meghalaya goalkeeper Frolicson Dkhar effected a brilliant save from close range in the 90th minute to deny Kerala a late winner as it ended 2-2 in the Santosh Trophy at the Payyanad Stadium in Manjeri on Wednesday.
Rajasthan lost 0-4 to Punjab at the Kottapady Stadium.