Star Badminton player PV Sindhu playing in the Semifinal at Badminton Asia Championships 2022 was looking all set to make her first Finals at this tournament. Yamaguchi has been not in the best of forms in this tournament
Sindhu currently leads the H2H 13-9 against the current WR2. After leading the first game 11-5 midway she went on to win it 21-13 and was looking on course to close the match in straight games.
The second game started with Japanese taking a quick lead and Sindhu was 1-4 from there she went to mid game interval 11-6 with some good strokes. Right then the rhythm was broken when the score read at 14-12.
Sindhu was waiting for her opponent to get prepared for accepting the serve but it seemed Yamaguchi was still not there. The umpire then decided to award a point to Yamaguchi saying it was Sindhu who was delaying the serve.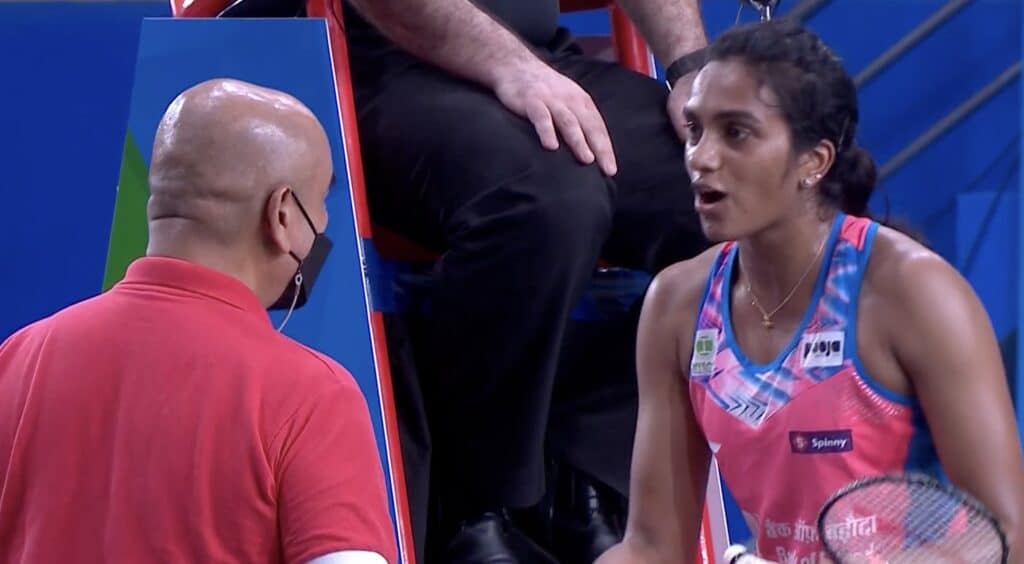 Sindhu was clearly not impressed with this and was visibly disappointed. She tried her best to close the game but Akane utilised this opportunity to crawl back in the match. She closed the game 21-19.
The match was now tied at one-all and like yesterday when both these players were stretched to three games. It remained to see who will eventually make that final push.
Given what happened in the second game it was going to be uphill task for PVS. Akane started of with a 3-0 lead and always maintained the gap and finally closed the match 13-21,21-19,21-16
Sindhu had last won a bronze medal at this tournament in 2014.