How has India progressed in CWG without its pep event Shooting and the way going forward?
India finished the CWG with 22 gold, 16 silver, and 23 bronze which fewer than the 2018 CWG but without Shooting India has performed well and finished 4th behind Canada and pipped NZ on the final day.
So how has India done well without Shooting and Archery ?
Athletics is one sport which is highly competitive at CWG. India performing well here shows how far it has grown in the recent years and more importantly after CWG 2018 where India won only 3 medals to winning 8 now. When many thought India would end up with 2 medals in Athletics it proved to be wrong.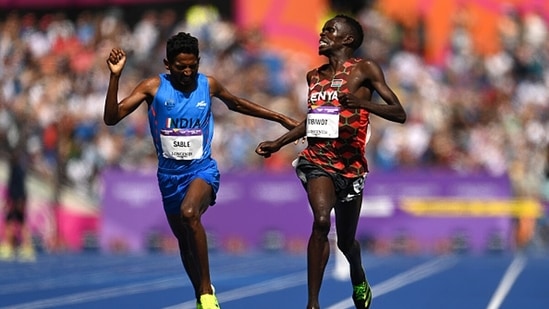 A total of 8 medals were won alone in the track and field with Avinash Sable breaking the Kenyan dominance and broke the NR for the 9th time. The Avinash Sable Race was the most fascinating race for the Indian fans till Eldhose jumped to that 17m+ and he immediately knew what he has achieved.
Eldhose Paul and Aboobacker both crossed the 17m mark and claimed gold and silver respectively. It was the 1st time Triple Jumpers have performed well at the Global meet. Though they did not have enough competition they raised their bar and jumped above the 17m mark.

Athletics, Swimming, Diving, and Cycling account for bulk of the medals at the Olympics. Why shouldn't India focus on these 4 in CWG rather than winning medals in Boxing or say Wrestling which doesn't have much competition. Vinesh Phogat's category only had four athletes to compete with making it more likely of her winning the medal.
Srihari the Bright Spot
Athletics has definitely taken a giant step in terms of performances of athletes at the recent World Championships, U20, and now CWG. Srihari Nataraj had a dream CWG making it to the finals of two events of the three that he participated in. World class swimmers from England, Canada, and Australia won majority of the medals. Nataraj fought very well among these even though he couldn't win any medal he performed to his best of his abilities.
A Good Start in Cycling
None of the Cyclists made it to the finals of any events with young Ronaldo, Esow Alben and Beckham who had a good experience competing against top cyclists. All the three were junior Champions 2 years ago and are in their early 20s. Like Swimming, Cyclist mature around the age of 24 or 25. India needs to start focusing on these young talents in order to compete against the best and the next CWG.
India soon needs to diversify rather than just looking for medals in certain events. Rather than just shooting, wrestling etc. if India gives focus on swimming, diving, athletics probably this would also help us preparing for the Olympics.