Hello and Welcome to the coverage of the two day meet happening in Kazakhstan.
A big Indian contingent is participating along with entries from Thailand, Pakistan, Japan, Iran and host country.
India had a mixed day one. Missed it then read the review by Vishank here
Here we look at the Day Two and the final day before the Qualifications for World Championships end.
Three Indian sprinters are listed in 200m, it remains to be seen who starts.
There have been reports that Annu Rani and Tajinderpal Toor had travelled but now on the way back as they have US visa appointments.
200m Women Heats
Dhanalakshmi and Dutee won their respective heats
Dhanalakshmi | 23.29
Dutee | 24.36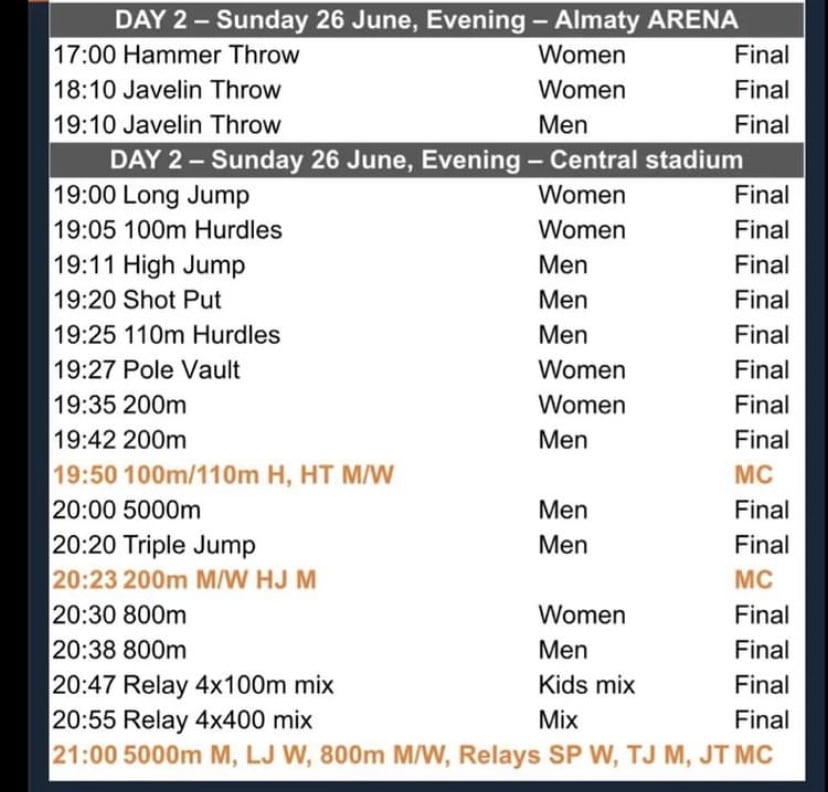 The evening session has started in Kazakhstan, first up is Sarita Singh whose participation in CWG22 is dependent on her performance here
A lot Indian interest in the Women Javelin Throw which has also started, results awaited
Hammer Throw Women Final
Sarita Singh as expected has won the Gold at the competition, although her efforts are lower than the 64.16m she managed earlier in this month at Chennai
Throw 1 | 58.76
Throw 2 | X
Throw 3 | 62.48
Throw 4 | 58.65
Throw 5 | 61.54
Throw 6 | 58.92
Long Jump Finals underway and two Indian entries are shown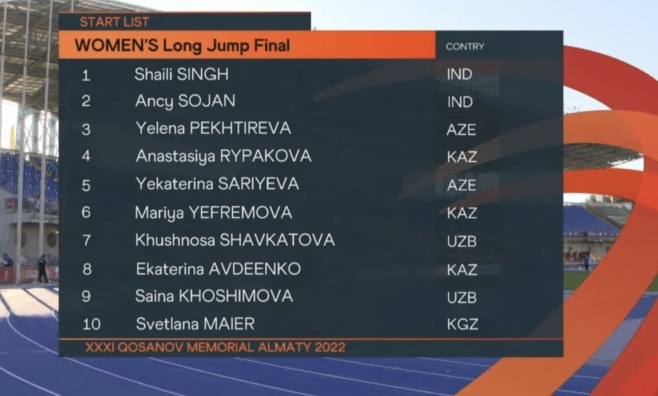 Off course Shaili Singh is not participating and only Indian left in this event is Ancy Sojan who had a really good Inter State meet in Chennai
Consistent Jumps by Ancy and she wins Gold
Attempt 1 | 6.16
Attempt 2 | 6.30
Attempt 3 | 6.35
Attempt 4 | 6.44
Attempt 5 | 6.44
Attempt 6 | 6.42
200m Women Final
Dhanalakshmi, what a race that was. She runs through the 200m in 22.89sec. Just 0.09 short of WCH qualifying mark. What an achievement that would have been.
Women Javelin Finals
Annu Rani as expected wins the event with Indians sweeping the medals
Annu with a 62.29m in her fourth attempt
Shilpa Rani with 56.16 wins silver while Sanjana with a 55.12m grabs bronze
Shot Put Finals
Tajinderpal Toor didn't participate and Karanveer Singh won Gold with an average effort of 19.47m
Chanda wins 800m race in 2:03.46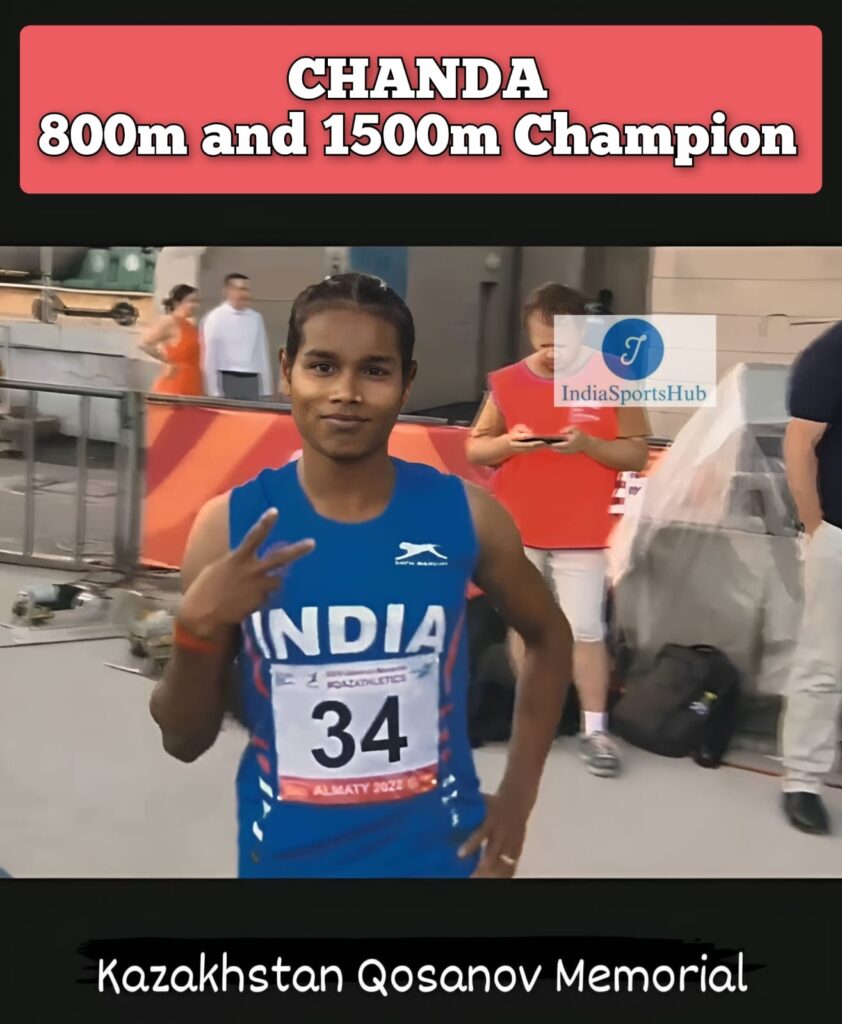 ---
Here's the schedule for the morning session. Time in IST
400mH M| H1 | Dharun & Santosh | 9:30am
400m W| H1 | Jyothika & Summy | 9:50am
400m W| H2 | Kiran | 9:55am
400m M| H1 | Md Ajmal | 10:10am
400m M| H3 | Md Anas & Arokia | 10:20am
100m W | H1 | Daneshwari & Hima | 10:40am
100m W | H2 | Dutee & Jilna | 10:45am
100m W | H3 | Srabani & Simi | 10:50am
Here are the standard for the WCH qualifying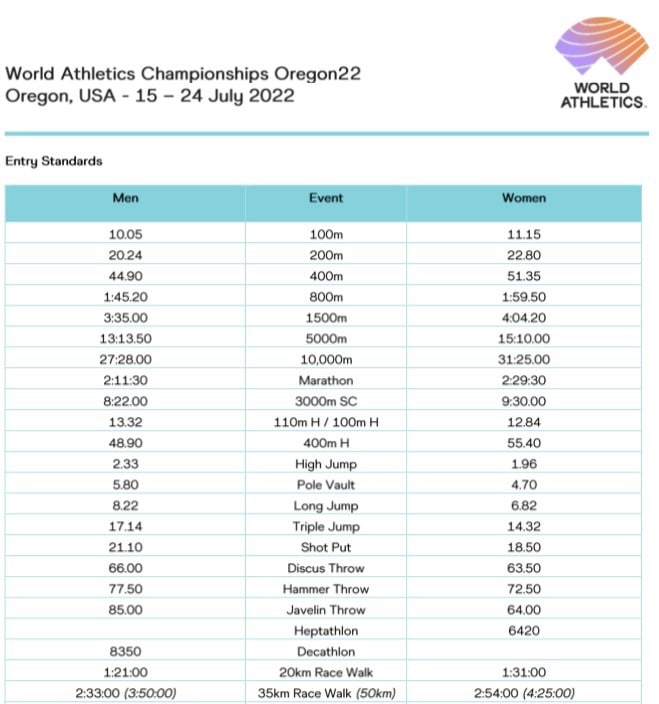 Here you can find the list of qualified athletes for the championships.
There have been reports that Hima and Srabani have had issues with Visa and were not able to make it to Kazakhstan. Confirmations awaited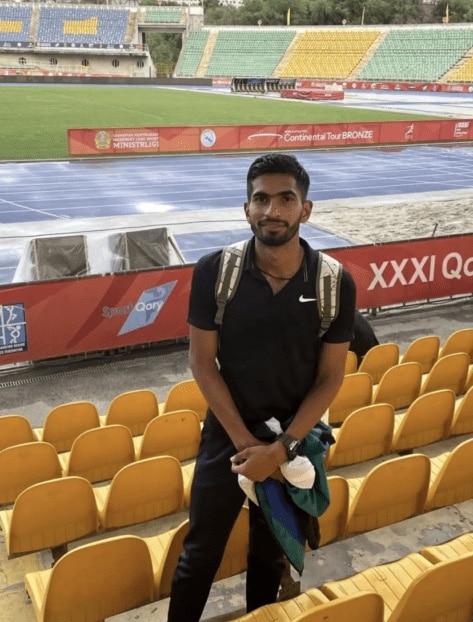 Here are the Indian Participants at the meet
Men
400m hurdle: Dharun Ayyasamy, Santhosh Kumar
400m: Muhammed Ajmal, Arokia Rajiv, Muhammed Anas Yahiya
Discus throw: Kirpal Singh
Shot put: Tajinderpal Singh Toor, Karanveer Singh
Long jump: Muhammed Anees Yahiya
Javelin throw: Rohit Yadav
Triple jump: Eldhose Paul, Karthik Unnikrishnan
800m: Krishan Kumar
Women
400m: Jyothika Sri Dandi, Summy, Kiran
100m: Daneshwari Ashok Thakkannavar, Hima Das, Dutee Chand, Srabani Nanda, MV Jilna, SN Simi
Discus throw: Navjeet Dhillon
1500m: Chanda
400m hurdles: Vitya Ramraj
200m: Dhanalaksmi Sekar, Dutee Chand, Hima Das
800m : Chanda
Shot Put : Manpreet Kaur
Hammer throw: Sarita Singh
Javelin throw: Annu Rani, Sanjana Choudhary, Shilpa Rani, Kumari Sharmila
Long jump: Ancy Sojan
The first Results are in
400m Hurdles Men
Santhosh (51.96) came second and Dharun (52.62) came third in heat and make it to Finals. Heat was won by Hiromu from 🇯🇵
MP Jabir who had a sub 50 timing just few days back in Chennai is not competing here.
400m Women Heats
Summy leads an India 1-2 in the heat1 while Kiran was led by Japanese Nanako
All three make it to Finals, Summy was the youngest among all the participants. She was part of the 4×400 team which won the Bronze Medal at Junior World Championships 2022.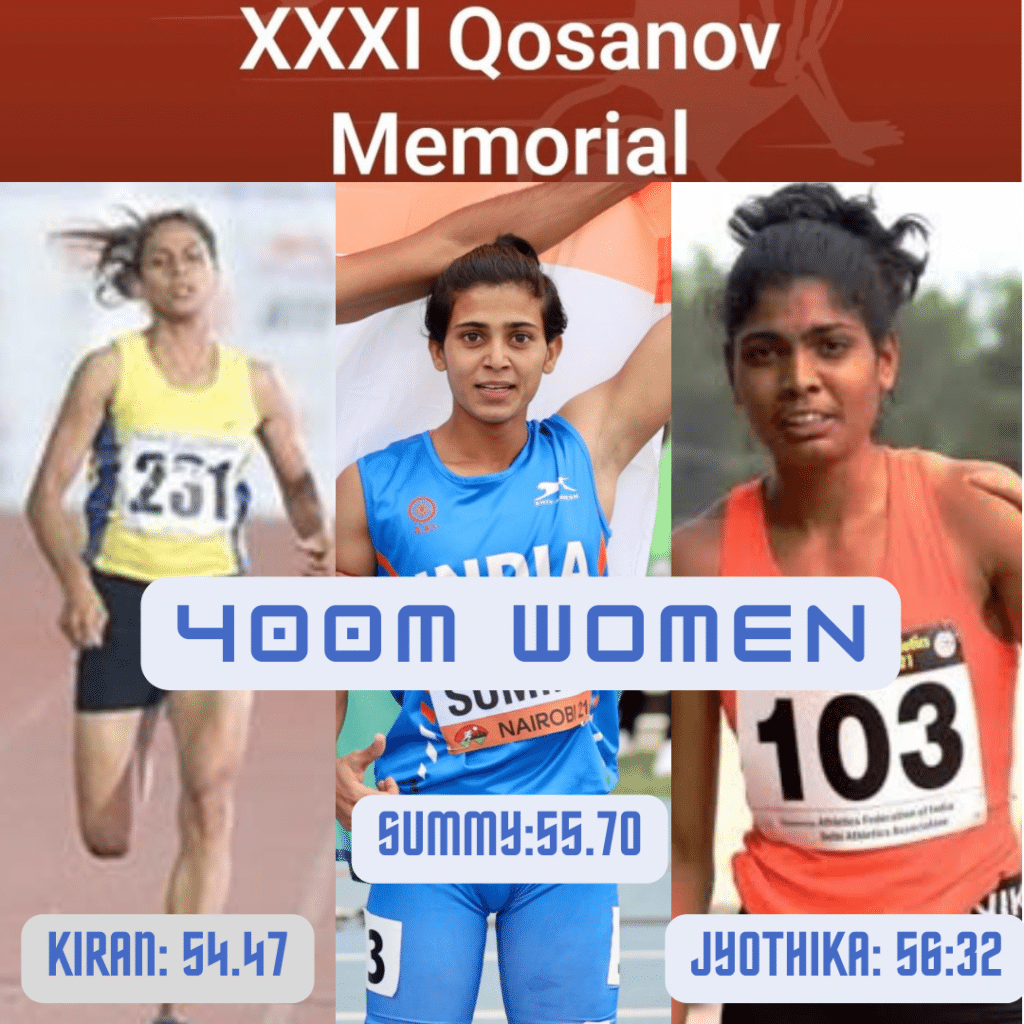 In the 400m Men heat 1 was won by Md Ajmal in 48.56 being chased by local Sokolov. Noah Tom was listed to take part but didn't start the race
Heat2 had two Indians Amoj Jacob and Ramesh Rajesh but both didnt start as only three run.
Heat 3 won by Md Anas Yahiya in 47.75 to come second in the heat, Arokia didn't start the race.
100m Women
On expected lines Hima Das doesn't start and Daneshwari also misses out.
Dutee Chand wins the Heat2 with a personal best time of 11.38 sec and Jilna V 11.58 sec.
Srabani Nanda didn't start the race either which softly confirms the visa issues.
Simi wins the heat3 with a time of 11.89 sec
Evening Session starts with Women Discuss Throw
Navjeet is the participant from India
Navjeet starts with 53.32m, she has absolutely no competition in the field. The second best throw is long back 41.57 by host player.
The next two throws for her are 55.43m and 54.39m
The next three throws for her are also in same range
Throw 1 | 53.32
Throw 2 | 55.43
Throw 3 | 54.39
Throw 4 | 55.02
Throw 5 | 55.87
Throw 6 | 56.24
Navjeet eventually wins Gold with her last throw of 56.24m which is shorter than her effort of 58.03m in Chennai.
Finally we have Live Streaming Up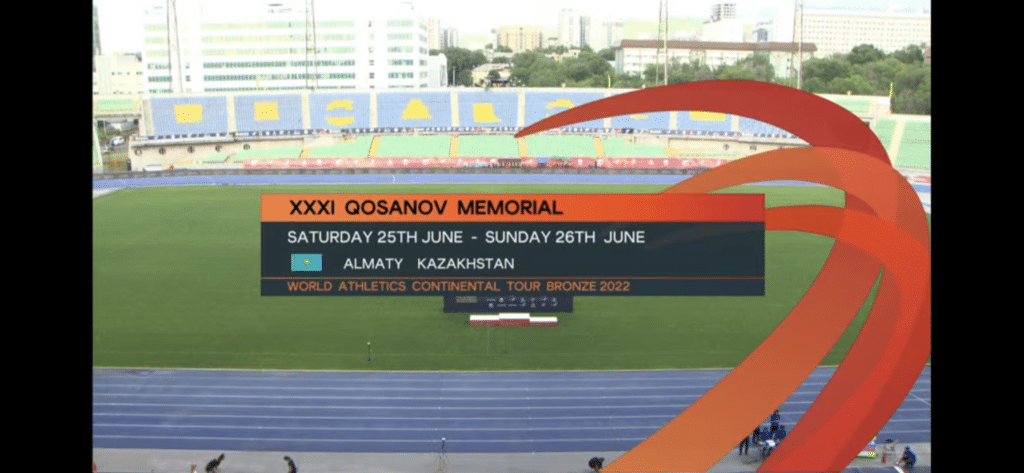 Next up is Men Discus Throw
Kirpal Singh has won Gold with a best throw of 59.22, which in-fact is his lowest mark this season
Throw 1 : 57.68
Throw 2 : 58.05
Throw 3 : 58.24
Throw 4 : 57.44
Throw 5 : 56.65
Throw 6 : 59.22
100m Women Final
Dutee Chand the NR holder loses to local favourite Safronova as she clocks 11.49 to claim Silver Medal
Jilna won the Bronze with a time if 11.61
A timing as clocked in Heats would have been good for Gold Medal
Women ShotPut Final
Abha Kathua wins Gold with an effort of 16.71 whereas the NR holder Manpreet had a disastrous outing with only one valid throw of 14.24 which was good for bronze.
Chanda has won the 1500m race which was started by only four athletes and finished by three. Not so good timings either 4:24.44
400m Women Final
Kiran Pahal wins the 400m in 52.54 sec just about ahead of Japanese in the finishing seconds
Young Summy has won Bronze Medal with 53.70sec
400m Men Final
Anas wins Silver medal with a timing of 46.27 while local player Litvin won the race in 46.04
Ajmal with a pretty average time of 46.93 sec, he lost to even Mueed from Pakistan 🇵🇰
Long Jump Update | Md Anees Yahiya has had two leaps of 7.76 and 7.91 in two attempts
400m Hurdles Women Results
Vithya Ramraj won the race in 56.87sec which is her season best timings
Anu Raghavan didnt start the race
400m Hurdles Men
Santhosh with an impressive time of 49.97 to claim the silver ahead of Dharun who managed 50.10 for a bronze
4*100 women relay
India had flurry of mis exchanges which resulted in silver medal losing to the host country.