Welcome to our coverage of the BWF750 tournament that starts from today.
Plenty of Indian action today as we take you through on how the day goes.
Read our preview here
Live Streaming Links
Day2 Coverage
Right in the morning we have two Indian matches going on
Saina on court 4 while Ponnappa and Sumeeth on court 3
Not such a good start as in both matches we have lost the first game.
While Saina lost 11-21 the mixed doubles pair lost 15-21
Ponnappa and Sumeeth have forced a decider against WR21 team, won the second game 21-19
While Nehwal and Wang are going pretty close. 17-18 to Saina
Saina Nehwal lost her match in straight games.
Saina Lost

Star shuttler @NSaina who was playing a much lower ranked player from USA 🇺🇸 has lost her first round match in #PETRONASMalaysiaOpen2022

💥Sindhu plays in sometime pic.twitter.com/9W2mBsWsSL

— IndiaSportsHub (@IndiaSportsHub) June 29, 2022
Next up on the court is PV Sindhu, she is the only women singles hope left in fray at Malaysian open.
She has a strong competitor upfront. The WR10 Chochuwong from Thailand is no pushover, but you would expect Sindhu to sail through this. 
She has won the first game 21-13 giving no chances to her opponent. 
Sindhu is trailing in the second game and looks like it will go into the decider, but no Sindhu had different ideas. She closes the game 21-17.
Sindhu Wins

Star Shuttler @Pvsindhu1 scores a straight games victory over WR10 Chochuwong from 🇹🇭 at #PETRONASMalaysiaOpen2022

Next plays Chaiwan 🇹🇭 pic.twitter.com/PdMM0tfGgV

— IndiaSportsHub (@IndiaSportsHub) June 29, 2022
So, its been a tricky day for India with two losses and Sindhu prevailing to the next round.
Parupalli Kashyap, who has been in not so great form is up next against the South Korean H K Heo. Kashyap last won a match against a higher ranked opponent than him in 2019. He had eleven straight first round losses.
But here he comes with a fantastic first game closes it 21-12.
And here we go Kashyap has defeated the Korean in straight games.
Who would have predicted that.
Surprise Surprise 👀

What an Upset Win by Kashyap 🚨

💥Gets only his Third Win in almost Three Years
💥Defeats Hee Heo Kwang from 🇰🇷

👉Will play German Open champion Vitidsarn next

Two Indian move to Rd2 in MS at #PETRONASMalaysiaOpen2022

Blog | https://t.co/CAKx0kZNRh pic.twitter.com/A7Kdg8j67v

— IndiaSportsHub (@IndiaSportsHub) June 29, 2022
---
First up are the Indian pair of Ashwini Ponappa and Sikki Reddy who are up against Japanese Sixth Seed team
Going in the break Indian pair was leading 11-8
However after coming back they have given away seven straight points to be stuck at 11-15. They finally managed a point at 12-15. Score currently stands at 14-18 and the Japanese look good to claim this one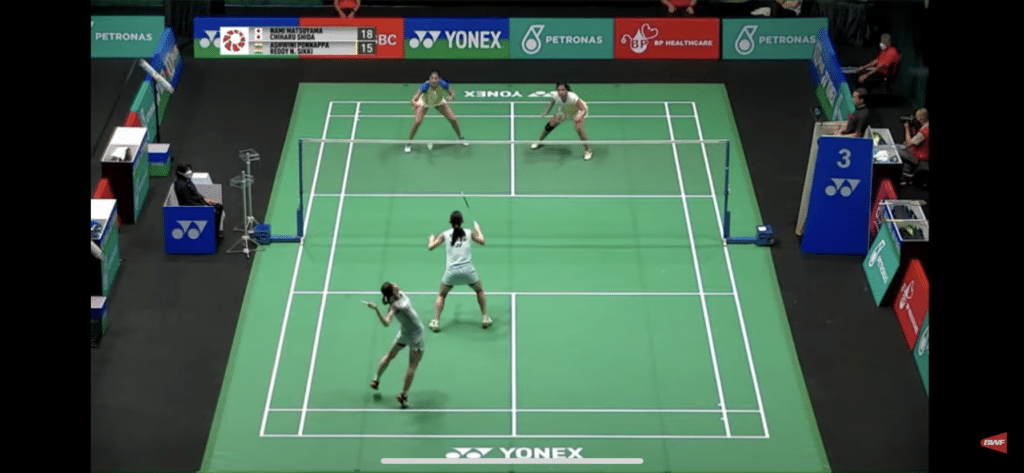 What a rally won by the Indians. Score is 15-18. A body smash and its 15-19 and Sikki pushes one on the net to give six game points to Japanese girls
They grab it with both the hands. Win the first game 21-15. What a turnaround post the mid game break wherein Indians managed just 4 points while Japanese won 13
The second game is getting over quickly as Indians are not able to give answers to Japanese onslaught. Score is 11-18
Its over 15-21,11-21
Next up is Juhi/Venkat who are up against Korean pair who had reached the Finals of recently concluded Indonesian Open
Indian pair are putting up a brave fight as the score currently stand at 11-12
Despite giving good compensation the Indian pair couldn't sustain the momentum and lost the first game 15-21 and are currently trailing 3-6 in second
And they have lost the second game 9-21
The last they won a match on foreign soil was in Jan of 2018 against Zilberman's from Israel
Couple of upsets in the women singles, as WR1 Yamaguchi lost in straight games while He Bing Jiao lost to compatriot Wang
Olympian Sai Praneeth is up against Ginting , score 8-10 currently. Praneeth has lost first game 15-21, lost it midway.
Lets see if he can make a comeback in the second to take it into decider
Praneeth leads the second game 15-13, can he force a decider
And he has done what most would have not expected. Forcing Ginting for a decider, now can he become the first person apart from Axelsen to beat him in last three tournaments
Praneeth couldn't keep up the momentum and lost the third game in no time
Praneeth Lost to Ginting 15-21,21-19,9-21
Next up we have Sameer Verma who is up against Christie. Again a tough encounter.
Lost the first game 14-21. But he is leading the next one 13-4
And Sameer Verma is close to taking Christie into a decider. Up 19-10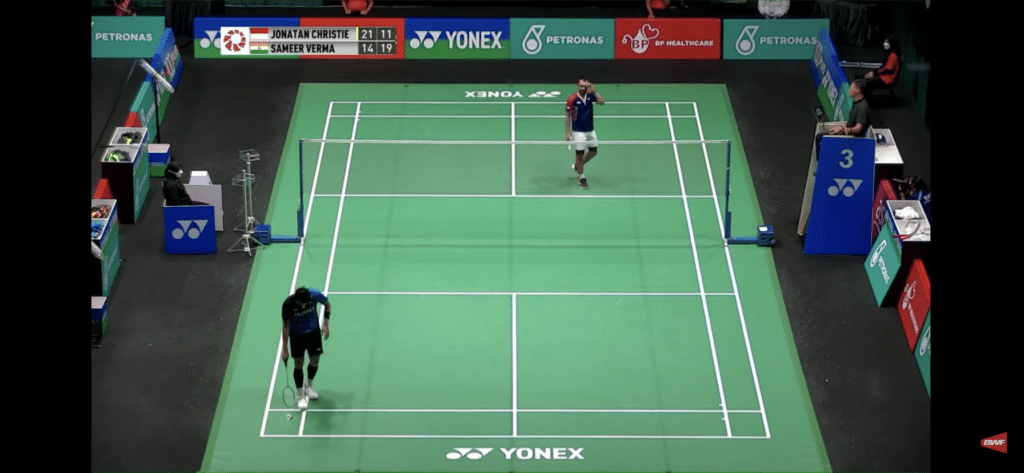 And like Praneeth he also forces a decider. Wins the second game 21-13