None of the Archers could place themselves in the Top 10 of the seedings, While Korean Archers Top.
In a relatively low scoring qualifying round the Indian archers found it tough as none of them could secure a place in the top10. The best placed across both the teams was Ridhi at 14th position.
The world record holder Brady Ellison shot a 660 against his world record of 702 to be placed at 17th position while in the women category Korean Chae Young Kang stood at 11th position with a score of 636 which is way below her World Record of 692.
The qualifying was topped by Korean Je Deok Kim at 685 in mens category while the women leader was Misun Choi with a score of 655.
Jayanta Talukdar Only Just made the Men Team.
Experienced Jayanta Talukdar who along with Tarundeep Rai are expected to lead the India Men Team in recurve competition was at the risk of missing being part of the team as he was languishing at fourth best Indian. He only made the team as the third best Indian on more 10s & X's as he was tied with Sachin Gupta at 647 of the possible 720.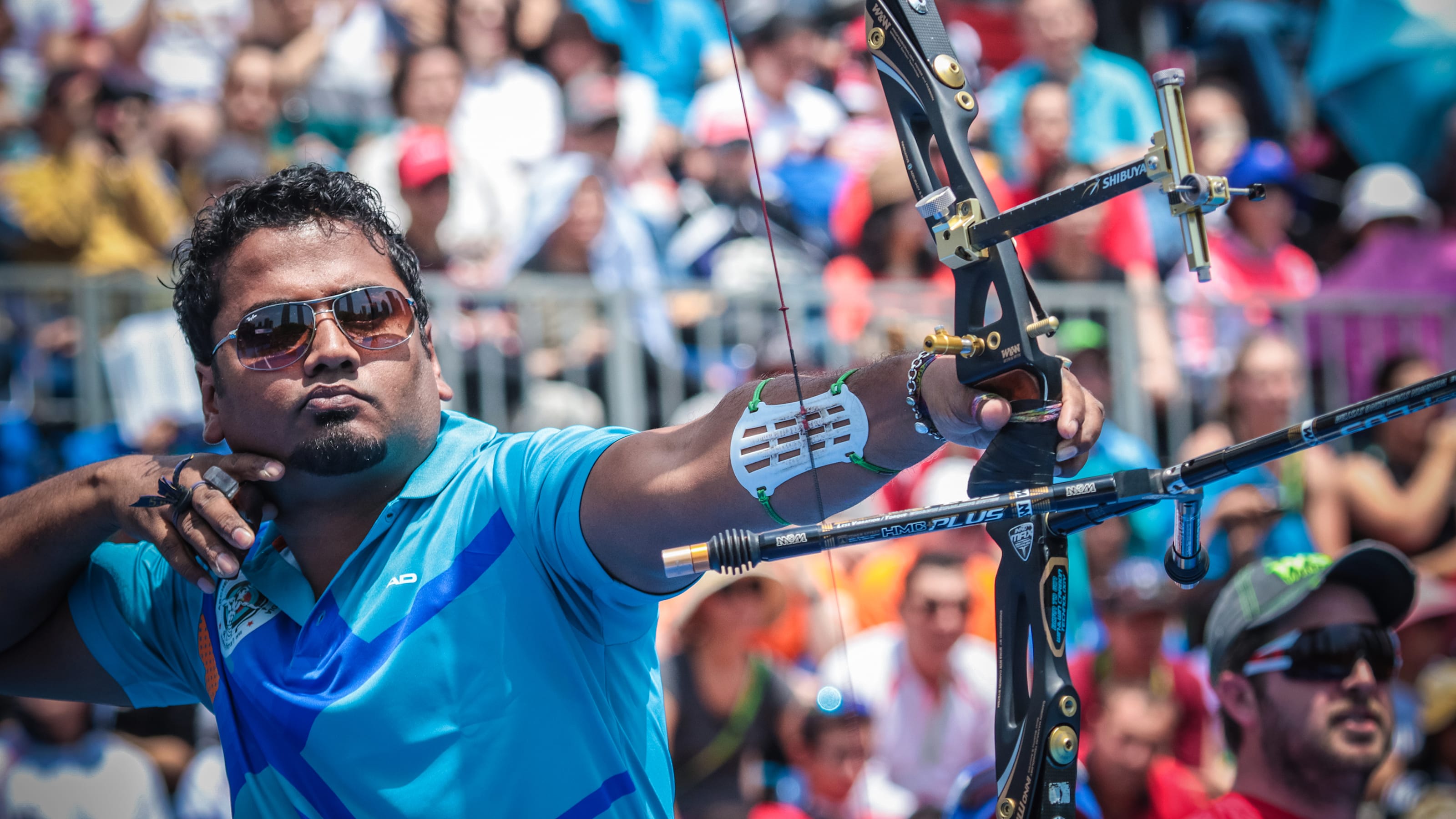 Source Olympics
Tarundeep Rai who along with Ridhi had won the Mixed Team Gold at Antalya shot a 662 to be placed as the best ranked Indian at 15th position. He had a good first round of 336/360 but came down with a 326/360 in next round.
Neeraj Chauhan finished at 32nd position with a score of 651.
Ridhi again the best placed Indian women
Ridhi who had a good outing in Antalya Turkey when she combined with Tarundeep to win the Gold Medal in Mixed team event shot a 629 to be placed at 14th position. She had shot 650 in Antalya so possibly the conditions in Korea were challenging.
Komalika Bari shot a disappointing 621 to be placed at 24th position while the other two archers Ankita shot 606 [43] & Simranjeet 588 [53]. Last WC silver medalist Laura was placed at 28th position while Pitman who won the gold is not competing here.
Source HT
Men Team has occupied the Seventh place while the Women are at Fifth place. Men have recieved a bye into the Pre-Quarterfinals and will be playing Turkey and if they win that then might face Germany in Quarterfinals. Women will face Brazil in the first match and might meet Mexico and South Korea should they progress further.
The Mixed team of Tarundeep & Ridhi are ranked Seventh and will hope to continue the good form they showed last month.