India Compound Men Team defeats France in the Finals
Indian men team came back from behind to score a comprehensive victory over France to win the Gold Medal at Archery World Cup in Antalya.
Indian team was trailing by three points by round two with dissapointing scores of 56 & 57. but came back strongly to find 60 & 59 in the second half. France bottled in the last round with a score of 56.
Result 232 – 230.
Earlier in the week.
Indian Men Compound team who had finished a dissapointing ninth in the qualifying round surprised all by making it to the finals. They got a bye in the round 1.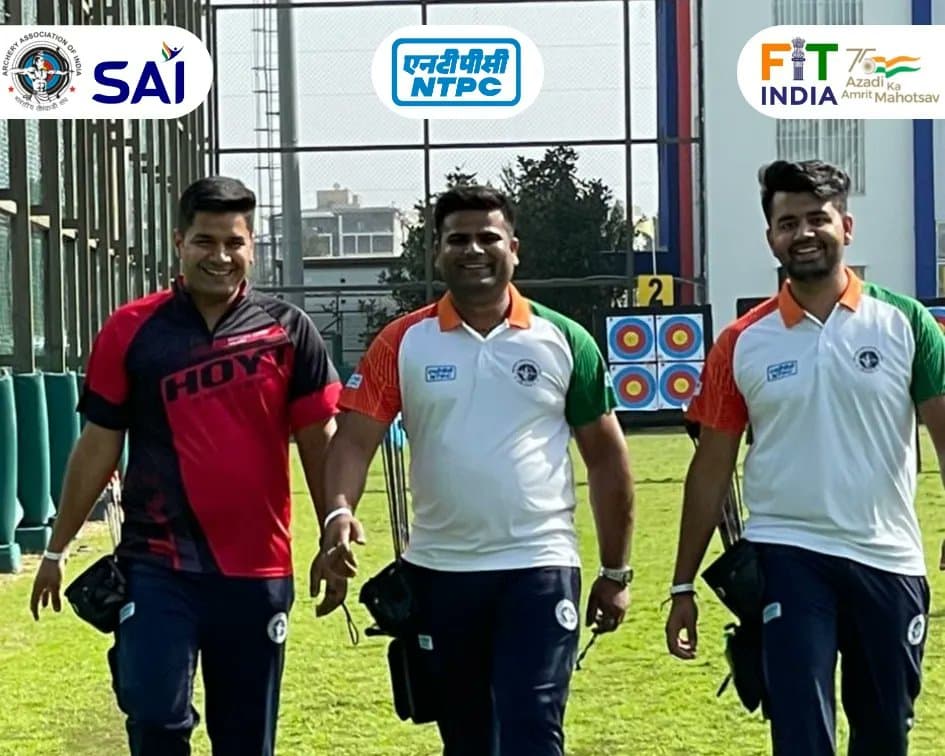 Source Archery Association of India
PreQuarterfinal Match
In PreQ match against Italy who were seeded eight. India led from the front, at the end of the first set the score was India 59 – 57 Italy. Indian team had a perfect score of 60 in second and fourth rounds defeating Italian team 237-232.
Quaterfinal Match
India were up against the top seed of the tournament Turkey in the QF match but the India team comprising of Abhishek Verma, Rajat Chauhan & Aman Saini showed tremendous grit to again lead from the first round which was again a perfect 60. Eventually India defeated the Turkish team 235-233
SemiFinal Match
The semifinal match was by far the most exciting match as the scores were level till midway and India had a solitary point lead by the end of the third round. Despite shooting a 58 in the last round India managed to sneak into the finals defeating the British team 236-235.