Women Compound team wins Bronze medal
The Indian men Compound team comprising of Abhishek Verma, Rajat Chauhan and Aman Saini entered the second consecutive final.
The team had won Gold Medal at Antalya Turkey last month. It will be repeat of the last final when Indian men met France team in the final to win the gold medal
Indian team who had finished in fourth position in the qualifying rounds defeated Italy quite comfortably 235-229 to book the Quarterfinals berth
Infact the score of 235 out of a possible 240 was the joint highest in that round along with USA.
India met USA in the Quarterfinals and scored yet another good score of 234 against the opponents 228. This score was again the highest score in that round.
SemiFinal – Defeated South Korea
In the semifinal match India met the top seeded South Korea on their home ground.
The match had all twists and turns with India leading in first set 59-58 to South Korea pushing the score level with a 59 to India's 58.
It was all level at 117 by midway then in the next round India came up with a 57 against a 59 from Korea and it all looked over India.
But, the Koreans faltered in the last round and India had a near perfect 59 to take the score to 233-all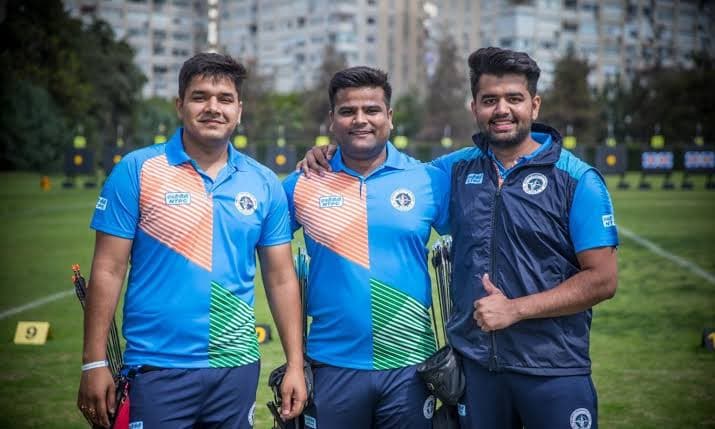 The match went on tiebreaker and Indians came ok top with 29 against a 26 from Korea to make the second straight finals
Women Win Bronze Medal
Women compound team Avneet, Muskan and Priya won Bronze Medal at the event
The team was seeded 5th in the Qualifying and got a bye to Quarterfinals. They met Chinese Taipei for their first match and defeated them 228-226
In the Semifinal match India lost to top seed Korea despite leading midway 113-112. The third round of 56 cost them dearly as Koreans took advantage of that to gain lead.
India lost to Korea 228-230 to move into Bronze medal match.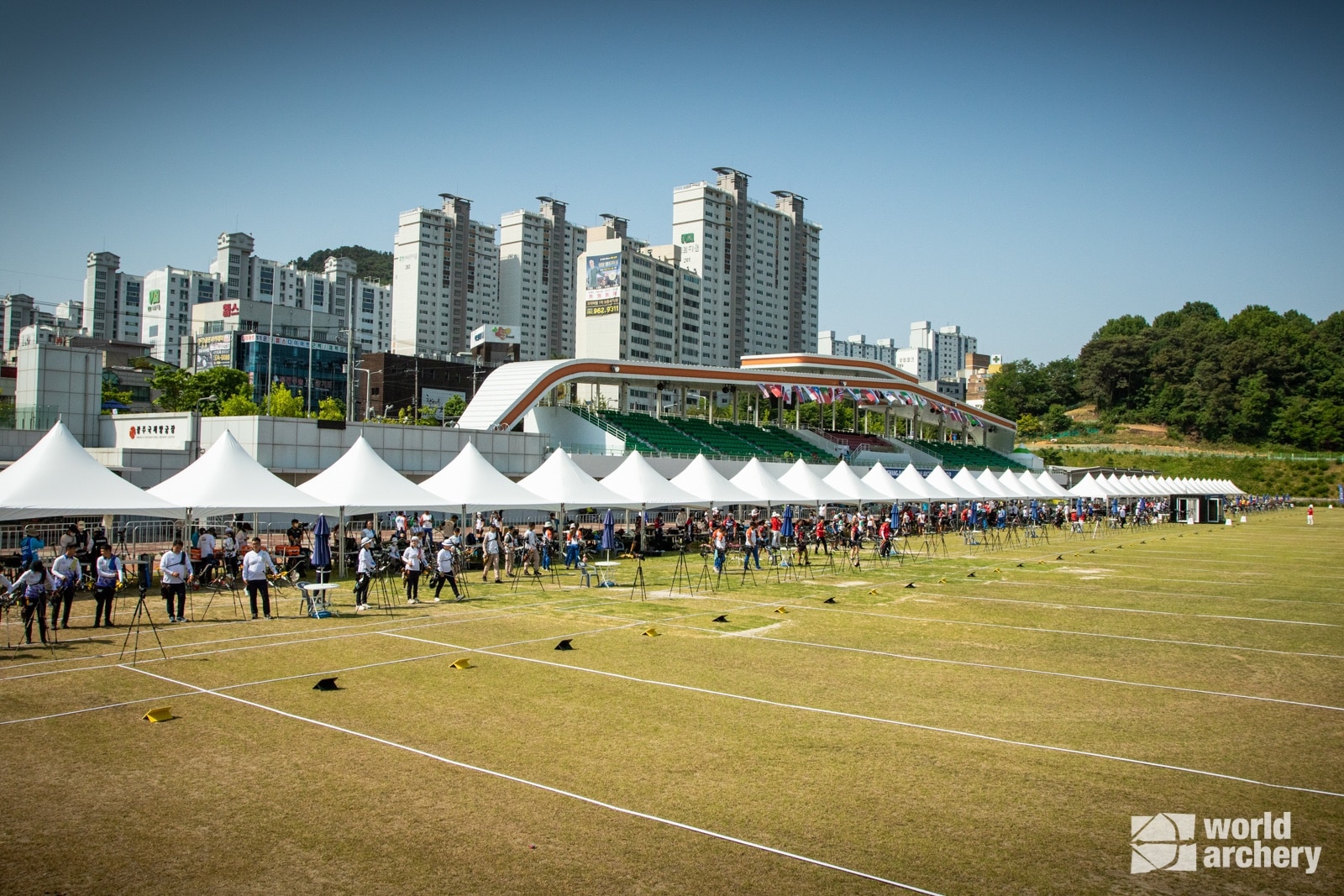 In the bronze medal match India were up against Turkey who won the Silver at the last world cup held in their home.
India led the first round but were trailing in round three with just one to go. They came out with flying colours as shot a near perfect 59/60 to defeat the Turkish team 232-231 to win Bronze Medal.
This is India's third medal at this years World Cup