Prajnesh Gunneswaran currently at Alt44 in the entry list
Top Ranked Indian Ramkumar Ramanathan on the ATP circuit who is still searching for his first ATP win of the season has entered in the French open 2022 Qualifying entry list. Alongside him Sumit Nagal & Yuki Bhambri have had to use Protected Ranking to enter the Qualifying list.
Prajnesh Gunneswaran who is currently ranked 271 on the ATP rankings finds himself in a tricky situation as he is currently placed on Alt44 which means he can only make to the qualifying draw if forty three people above him take their name out of the either the main-draw or qualifying-draw list.
The season overall for the Indians on the ATP curcuit Singles has been pretty difficult. While Prajnesh has been playing on the ATP Challenger level for last few years and the only notable success was from him only when he was runnerup at the Monterrey Mexico. Right after that he chose to play couple of Futures tournament in USA and didnt make it deep in the tournament in either. Prajnesh was infact a seeded player the last year in the Roland Garros Qualifying draw.
Ramkumar Ramanathan has been struglling to show form in the Singles competition. He is yet to win a single match on the ATP circuit this year. He has player one ATP1000Q, Australian Open Q,  two ATP250 events and seven ATP Challenger Events this year. While Ram has two ATP250 & one ATP Ch Doubles Title and if you add two finalist apperance in the Challenger circuit it looks like a great start of the year for him.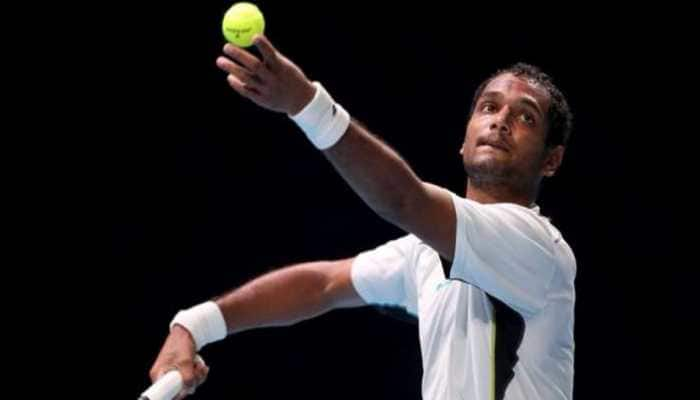 He currently sits on a career high ranking of 83 but Indian Tennis fans really want to see the Ramkumar- Singles player doing great things on the court rather than cutting a sorry figure week on week getting eliminated in the first round.
The ComeBack King Yuki
Yuki Bhambri who is on a comeback after a long injury lay-off and has been quite vocal in mentioning about his intention to focus on doubles which will help him pave his way back into the singles. After making a comeback at the #Australianopen2022 via the qualifying he showed glimpses of what he can do at the ATP Maharashtra open as well.
However since then his appearances in the singles competition has been very limited. In fact since January he only played in Qualifying in ATP500 Dubai. All this while he has been playing Doubles with his partner Saketh Myneni in Futures & Challenger circuit. It remains to be seen how Yuki will make the transition from Doubles to Singles at the Qualifying for Grand Slam.
Sumit Makes return on his Favorite Clay Surface
Former India number one Sumit Nagal who is making a comeback in the circuit after a short injury layoff has used his PR of 218 to mark his entry into the Qualifying of Roland Garros 2022. The last year Sumit was just a match far from meeting the tennis sensation Carlos Alcaraz in the final round of qualifying. Sumit who likes playing on the clay surface has made his way back to playing via two challenger tournaments in USA but ended up on losing side in first round.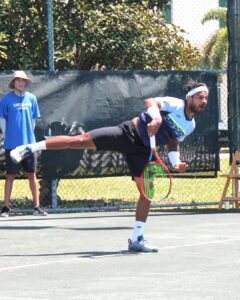 Going by the current form of the Indian players it looks unlikely that any would make it past the three rounds of gruelling Qualiying draw at the grand slams. One remains to see how Sumit takes advantage of playing on his favorite surface, Yuki transitions from Doubles to Singles and Ram finding motivation to win in Singles. We all will get to know in couple of weeks as the Qualifying starts.