Federation Cup Senior Athletics Championship Kozhikode
A Golden day for Indian long jump. First time in the history of long jump, all the three podium finishers had 8 M + jump to their credit. The top two finishers Jeswin Aldrin and M Sreeshankar had all the jumps beyond 8 meter mark. Both broke the national record of 8.26 M set by M Sreeshankar. Aldrin was awarded gold medal with the jump of 8.37 M but had a tail wind up 4.1 m/s against permissible tale wind of 2 m/s and was not counted for national record. However the new national record went to M Sreeshankar who had a long jump of 8.36 m within permissible tale wind. Both the players have qualified for the world championship.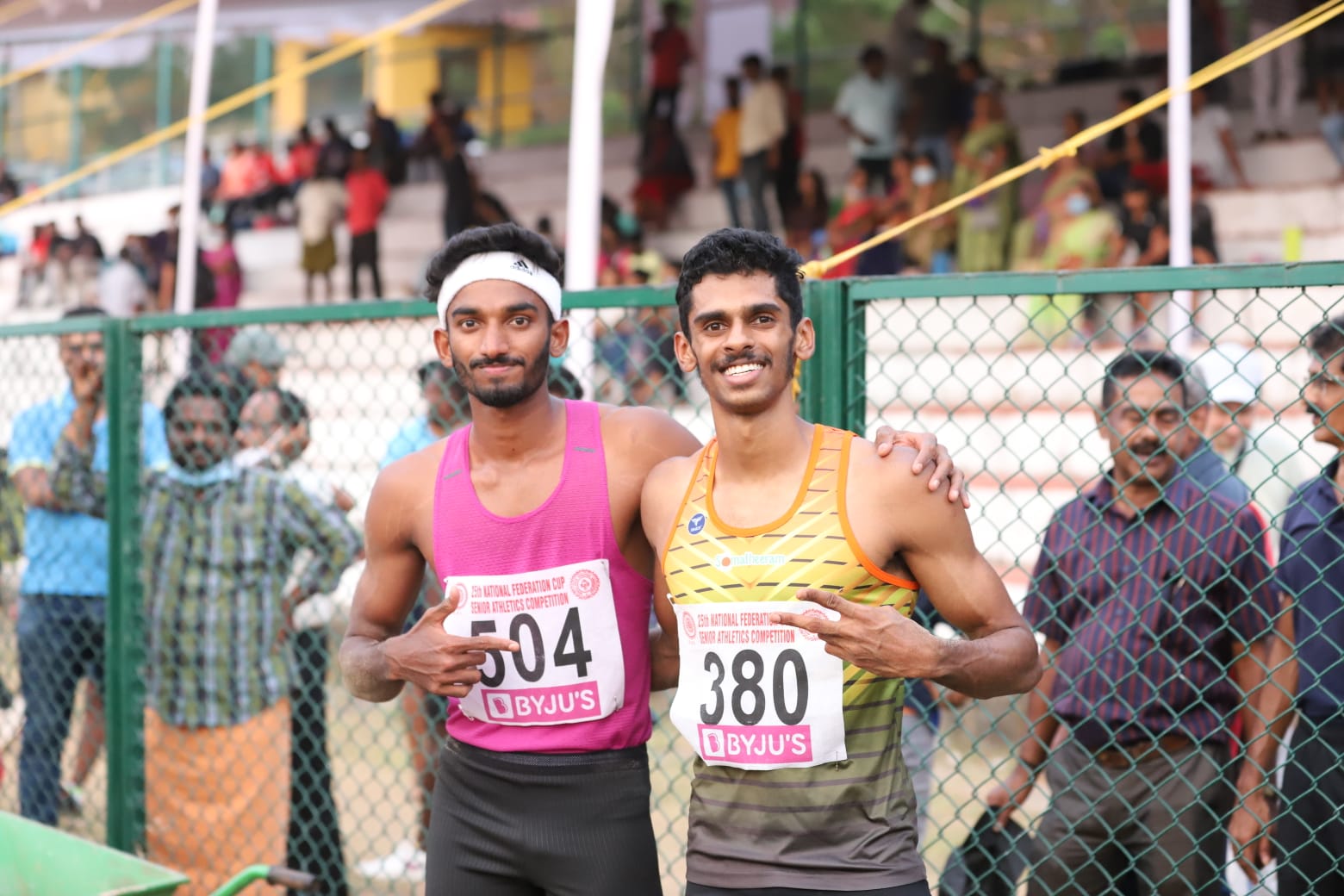 Source AFI
Another surprise package of the tournament was Maharashtra's Aishwarya Mishra who clocked 51.18 seconds in 400 m to better the meet record enrout to the gold medal.  B Shiva Kumar won the men's hundred metre in 10.37 seconds and Dutee Chand won the women's 100 M in 11.49 seconds. In the 100 m hurdles for Women Jyothi Yarraji from Andhra Pradesh broke the sixteen year old meet record to clock 13:43 sec to make it to the finals.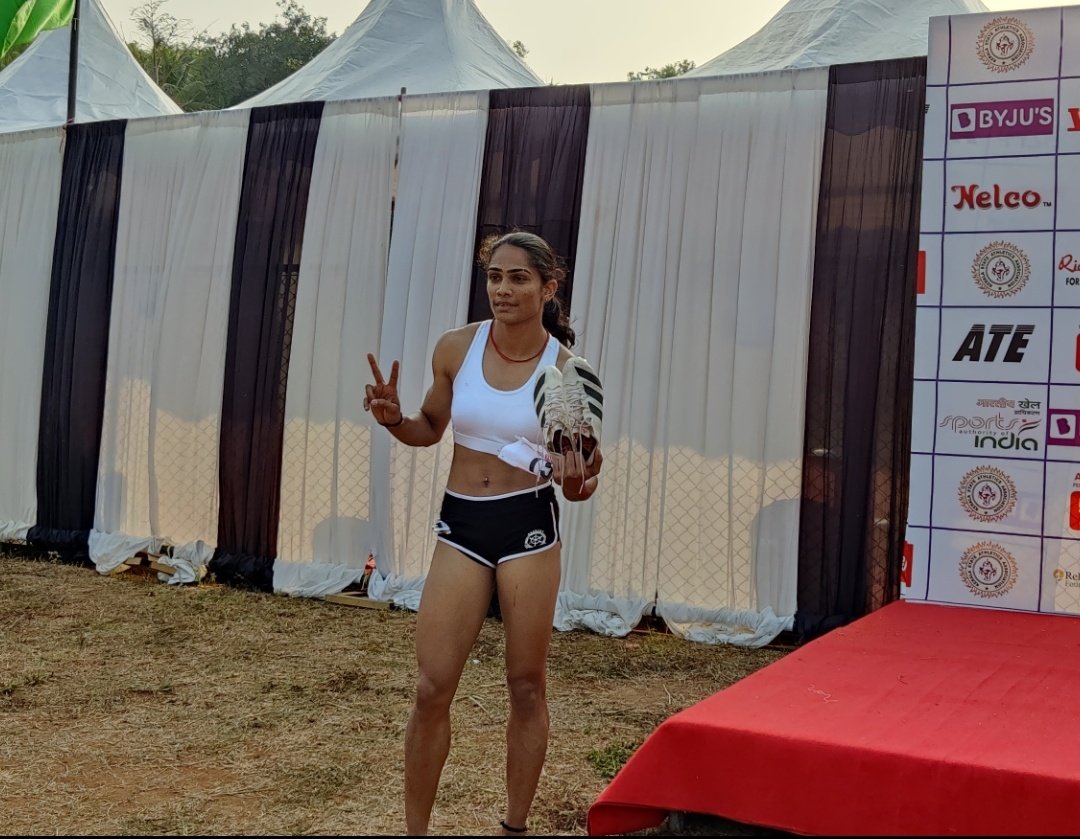 Source AFI
Hockey
Indian men's hockey team defeated England 4-3 in the second match of the double leg FIH Pro league tournament in Bhuvaneshvar. India currently sits on the top of the league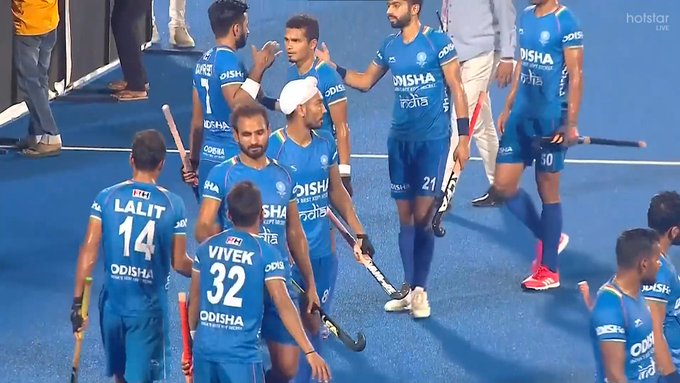 FIH Women's Junior World Cup
India confirmed their place in the quarter final from pool D after defeating Germany 2-1. In the opening match India had defeated Wales 5-1.
Shooting
Shotgun World Cup
Indian team of Kynan Chenai, Manavaditya Rathore and Shapath Bharadwaj won the bronze medal in the Shotgun World Cup in Lima Peru. India had qualified in 4th place.
Badminton
India's Mithun Manjunath reached his maidan super hundred final at the Orleans masters. He defeated Indonesia's Christian Adinata 21-18,  21-14. He will next face world number 32 Tomar Junior Popov in the finals.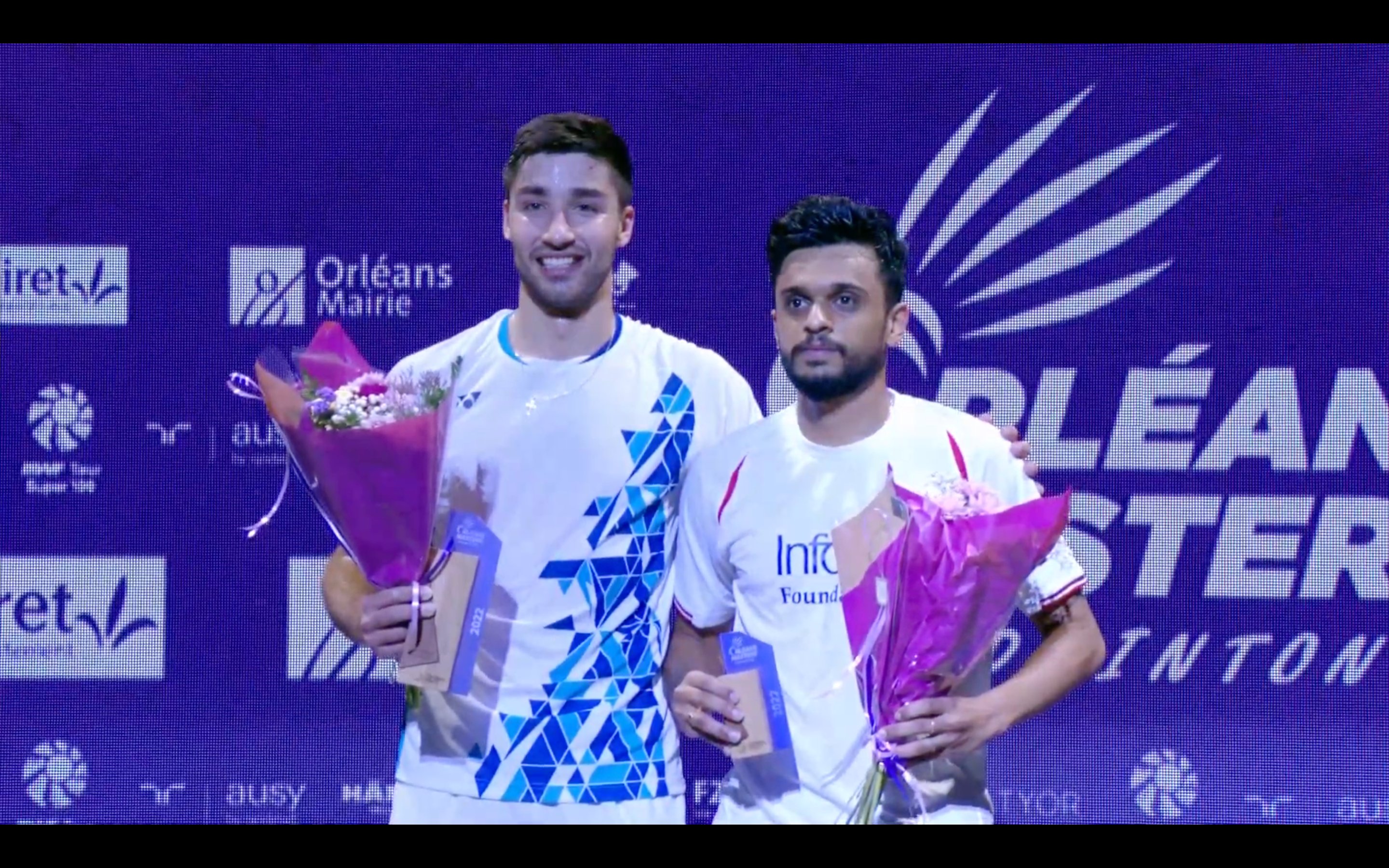 Source Bridge