At the last tournament of the European leg of BWF tournament, the Super 100 has started from today with qualifying matches taking place in Orleans France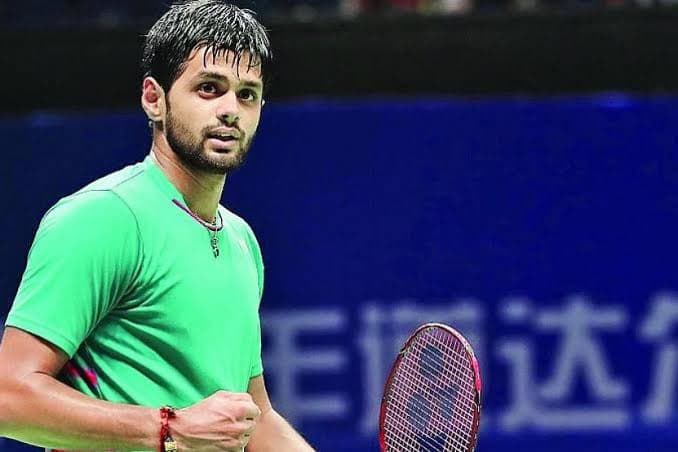 Olympian B Sai Praneeth who is currently ranked 19 in the BWF rankings is the top seed in the Mens Singles which also includes known names like Subhankar Dey, Kiran George, Siril Verma, Mithun Manjunath and Lakshya's brother Chirag Sen. Only Sai Praneeth is seeded in the draw which has as many as Twelve Indians with many more expected to join from the qualifying draw
Orleans Masters defending champion Toma Popov Junior of France is seeded fourth while the 2018 winner Mark Caljouw of the Netherlands is seeded third.
It will interesting to see how Meiraba Maisnam the young shuttler who has made it past the qualifying rounds into the main draw.
The women singles event which saw three of the seeds including the Top Two withdrawing from event offers a fantastic opportunity for Indian Women player. Currently four of them are in the draw Rituparna Das, Ashmita Chaliha, Ira Sharma and Anupama Upadhyaya
Men Doubles will see five Indian pairs in action and the fans would be waiting to see how the pair of Ishaan and Sai along with Sanyam and Arun perform on this stage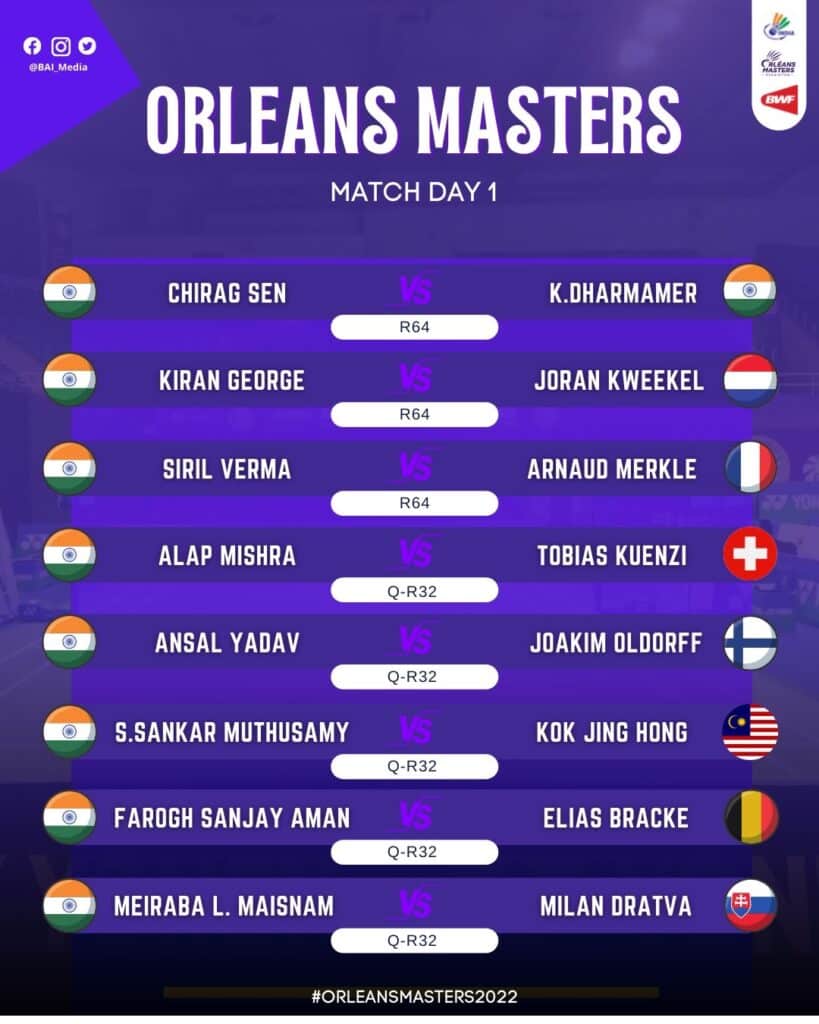 Women Doubles has two Indian pairs in Panda sisters and Ashwini/Shikha while mixed doubles gas three pairs and much is expected of Ishaan Bhatnagar and Tanisha Crasto who are seeded seventh in the event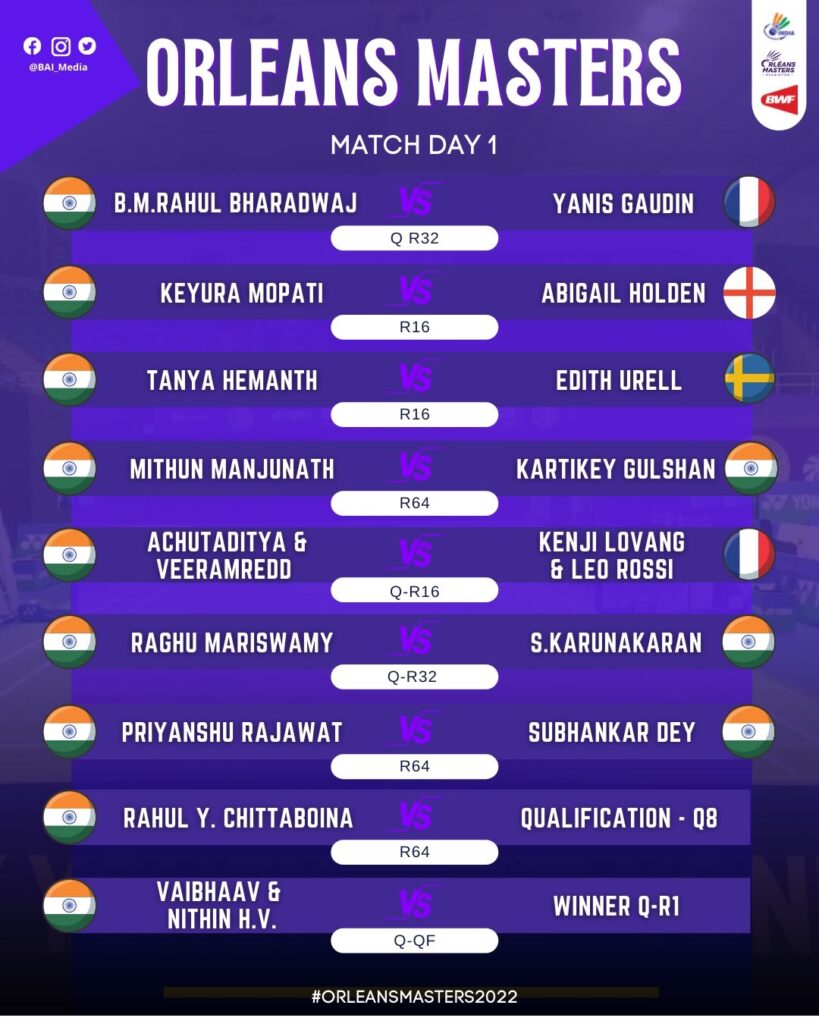 Live streaming of the Orleans Masters 2022 will be available on French Badminton Federation's YouTube channel.