The return of Deepika Kumari couldn't bring luck to the Recurve Archery teams
Unlike yesterday when Jyothi had a smashing return to International competition after missing the first two world cups, Deepika had a very average outing. She scored 638 to be placed 37 which is the second best Indian seed.
In the men section the returning Olympian Pravin Jadhav also found it difficult to adjust to conditions as he shot an average 668 to be placed 30th on the seeding
Tarundeep Rai was the best Indian male today with a score of 670 which puts him into 27th place while Jayanta Talukdar who had a phenomenal outing in the last world cup was placed 32nd with a score of 667.
The qualifying was topped by Kim Woojin with a score of 694. The top two were from Korea.
In the women section Ankita Bhakat scored 644 to be placed 31st and Simranjeet scored an equal score as Deepika 638 to be placed 38th. They will make the Indian team.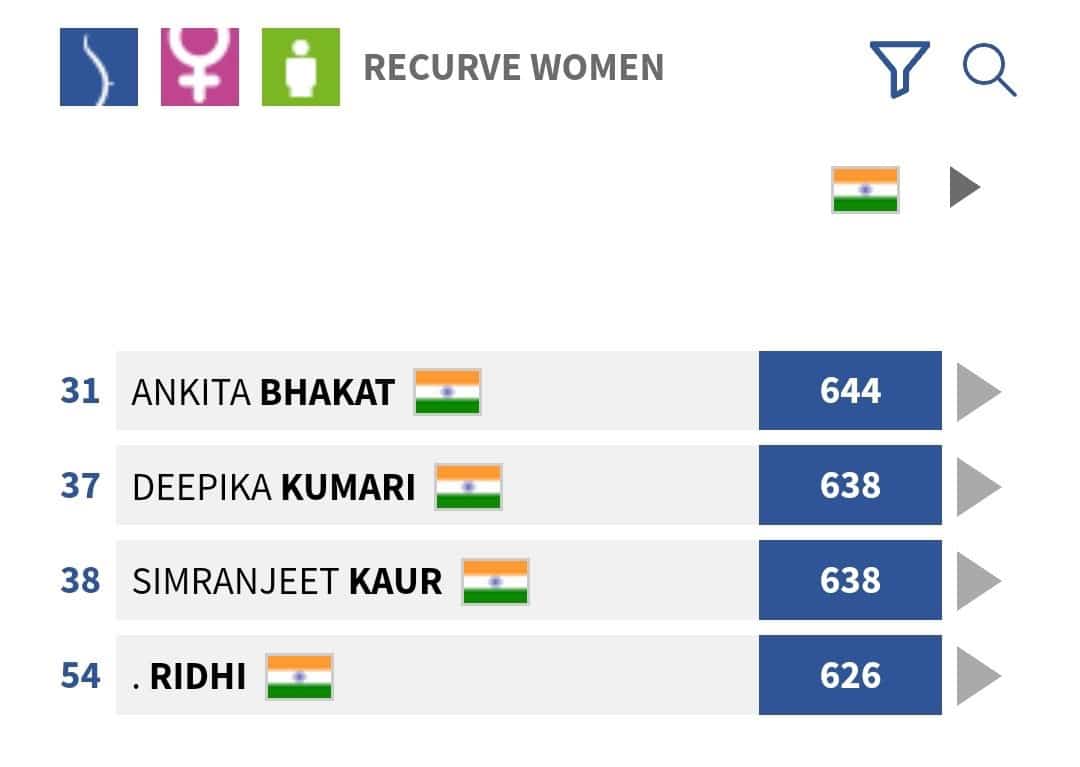 Indian men team were seeded Eighth with a score of 2005 while Women were placed in thirteenth spot with a score of 1920
In the mixed event Ankita and Tarundeep were placed Thirteenth with a score of 1314