Indian Challenge at World Wrestling Championships, Belgrade 2022.

Written by | Sanjay Verma
India came back with only 2 medals from last world championships at Oslo, Norway in the absence of stars like Bajrang Punia and Ravi Dahiya.
This year they would certainly like to improve on their best ever tally of 5 medals which they won at Nur Sultan, Kazakhstan 2019.
​There are high hopes from Olympic Silver medalist Ravi Dahiya, Bronze medalist Bajrang Punia and Vinesh Phogat.
​Star wrestler Bajrang Punia has 3 Worlds medals, silver from 2018, 2 bronze from 2013 and 2019 but the yellow metal has eluded him till now.
He will have to face a stiff challenge from Japanese Yamaguchi and silver medalist HajiAliyev of Azerbaijan.
Ravi Dahiya Chasing Gold Medal
​Ravi Dahiya is also a medalist from 2019 but would like to do better than his bronze medal finish at Nur Sultan.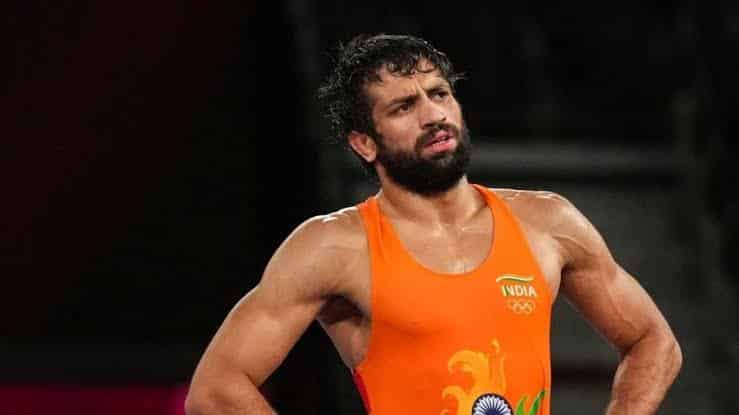 He is seeded 2nd and could face American Thomas Gilman the Top seed in the finals on 17thSeptember 2022
​In 92kg category Vicky seeded 5 could be a dark horse and could be on podium and is expected to face reigning world champion from Iran Kamran Ghasempour in the Semis.
​The Championships begins from 10th Sept with Greco Roman category where India has very little chance of winning medals since Gyanendra in 60kg class is the only one to be ranked in Top 10 among all wrestlers.
Greco Roman is not taken seriously by many Indians and this apathy is the result of our pathetic performance over the years.
In women's section Vinesh Phogat who defeated U20 world champion Antim Panghal in the trials has a great chance to win a Gold. She had won a bronze in 2019. The Top seed and reigning world champion from Japan Fujinami has pulled out due to injury.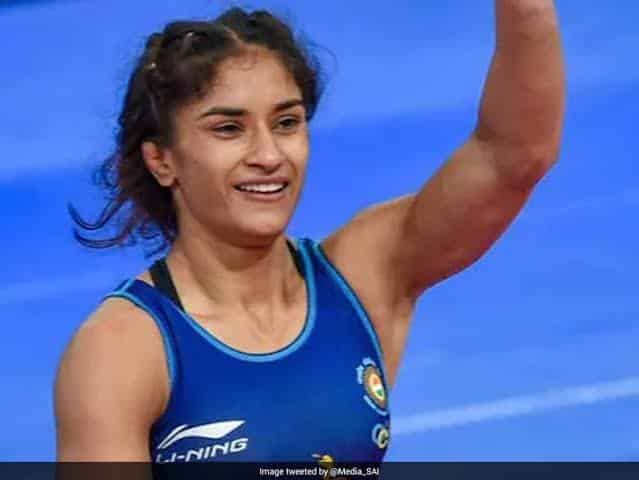 Tokyo gold medalist and Vinesh's  fierce rival Mayu Mukaida has moved to 55 kg category.
​Sarita Mor, a bronze medalist from last championships at Oslo in 59 kg has moved to 57 kg and will have to fill the gap of Anshu Malik who is currently ranked 3rd in the world but not competing in this competition.
​Sonam Malik in the 62 kg and U20 world silver medalist Priyanka in 76 kg can also surprise us with a medal.
Manasi Ahlawat who stunned Pooja Dhanda in trials is also a wrestler to watch out for in 59 kg category for India.
Indian Team
Freestyle
Ravi Dahiya (57kg), Pankaj Malik (61kg), Bajrang Punia (65kg), Naveen Malik (70kg), Sagar Jaglan (74kg), Deepak Mirka (79kg), Sanjeet (86kg), Vicky Hooda (92kg), Vicky Chahar (97kg), Dinesh Dhankar (125kg)
Greco-Roman
Arjun Halakurki (55kg), Gyanender (60kg), Neeraj (63kg), Ashu (67kg), Vikas (72kg), Sachin (77kg), Harpreet Singh (82kg), Sunil Kumar (87kg), Deepanshu (97kg), Satish (130kg)
Women Wrestling
Ankush (50kg), Vinesh Phogat (53kg), Sushma Shokeen (55kg), Sarita Mor (57kg), Mansi Ahlawat (59kg), Sonam Malik (62kg), Shefali (65kg), Nisha Dahiya (68kg), Reetika (72kg) and Priyanka (76kg).