Top Ranked India Ramkumar Ramanthan makes his first Quartefinals in 2022
Ramkumar who has been really struggling on the ATP singles circuit this whole year finally won a match. He got into the second round when the seventh seed Verdasco withdrew from the match citing an injury on his right hip. Ram was leading 6-4, 1-0 when Verdasco the former world number 7 decided to concede the match.
Before this tournament Ramkumar had endured eleven consecutive losses on the circuit. The only singles win had come during the home tie against Denmark on grass, when he played two very low ranked players.
Playing at the APT CH100 Aix-En-Provence France Pre-Quarterfinals match Ram looked like getting into rhythm right from the start of the first set, he finally got an opportunity to break his oppenents serve at 4-4. He grabbed the opportunity with both hands to lead 5-4 and serve for the set. Ram fired in three aces in the first set to a blank from his opponent Caruso. Ram captured the first set 6-4 much like the last match
The second started with Ram getting broke on his second game and Caruso took the advantage from there. It was 5-3 and Ram was playing to save the set. He went on to save 5 Set points at 2-5 and finally managed to hold on to his serve. Caruso who has never lost to Ram was looking to make a fight back and closed the set 6-3. During the set though Caruso had four Double faults.
The Final Set
In the decider Ram was looking slightly unorganised at the start and lost his very first serve to handover the advantage to the opponent. As the match progressed Ram was more comfortable and pushing hard for a win. He finally managed to break his opponents serve at 3-3.  Ram fired in three aces during the third set to take his total count to eight for the match.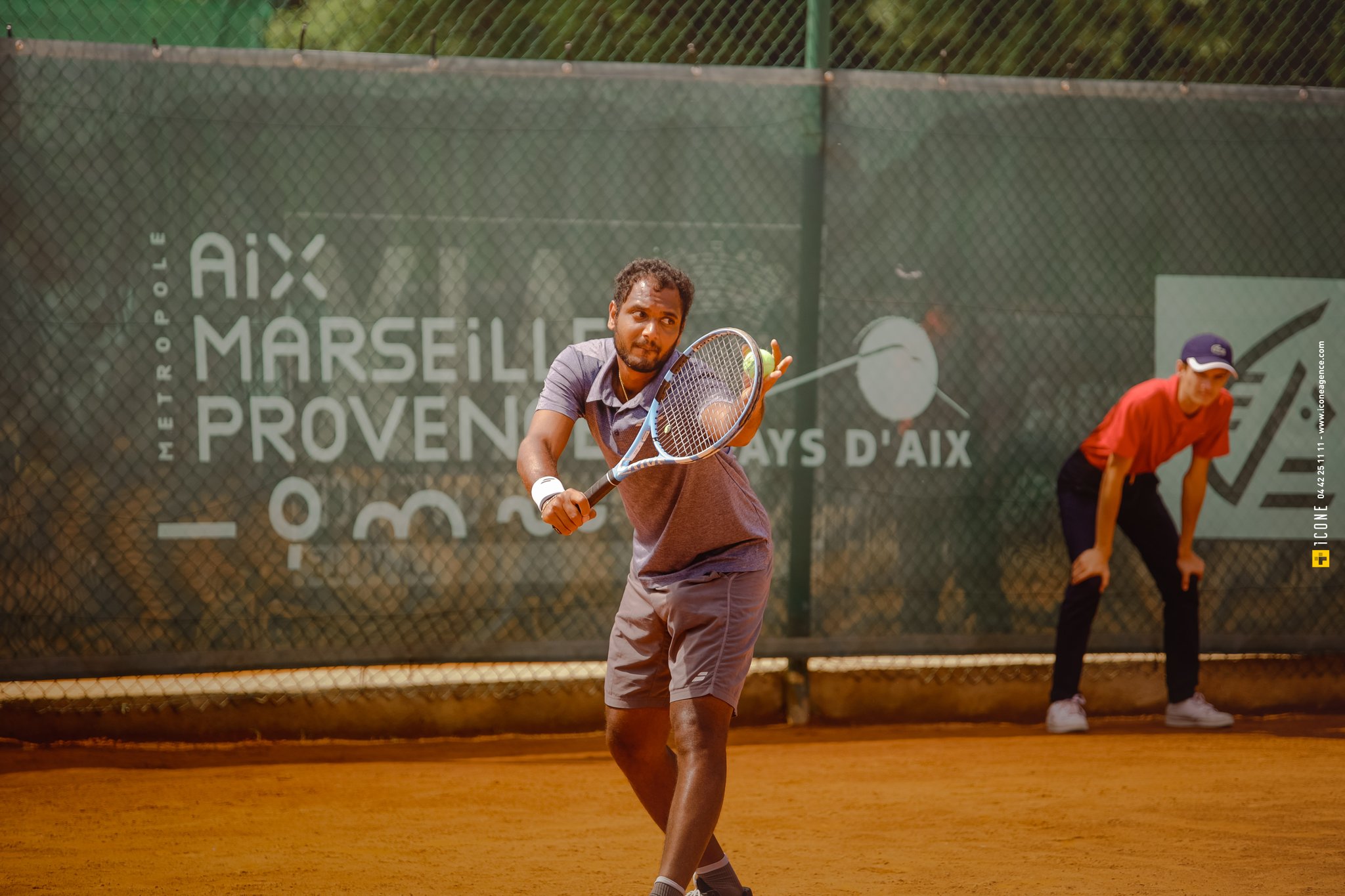 Source IndiaTennisDaily
With the score 6-5 in Ramkumar favour and serve with Caruso the Indian raced away for a 40-0 lead and three Match point opportunities. Even though he couldnt convert the first two Ram didnt let go of the opportunity and sealed the match 6-4, 3-6, 7-5. This win takes Ramkumar to his first Quarterfinals for this year and a jump of 7 places. It is little early to say but if he wins the tournament he will make an entry back into the Top150 in the world.