RUPAL Chaudhary stormed into national sensation in 2022, when she became the 1st Indian athlete (male or female) to win not 1 but 2 World U20 Athletics Championship medals at the same event. The ever-smiling and ever-energetic teenager won the heart of all Indians and especially her Meerut townfolks after returning from Colombia. Most of them had never seen a car rally in honour of an athlete. Let alone a female sportsperson.
But that was then. Now 1 year later Rupal has been trying to recover from an ACL (anterior cruciate ligament) injury and hasn't competed in a long time. For an athlete – a lengthy Injury break is the worst possible time, as it not only stalls all the plans and preparations. But most importantly it plays with your mind. Some recover from it to become world champions (think Neeraj Chopra), while some are forced to stay below their best for the foreseeable future in their life (think Dominic Theim).
But this daughter of a Farmer is very headstrong for her age. At 19 years she has seen both, global admiration and loneliness of sitting with an injury, watching competitions pass by.
Indian Athletics has anyways seen many famous athletes get tangled in Dope cases in the past 2-3 years. So when an athlete disappears for this long, the first question people ask is not "what happened to her. Is she ok?", the question is "looks like she also got caught by NADA in doping, and her suspension news will come any day"
Indiasportshub (ISH) caught up with Rupal and tried understanding what she has been upto last 1 year, and what's her plan going forward.
ISH – So Rupal, there have been wild speculations with your disappearance. And you have also been quiet on social media. Tell us about your injury and struggles in the past 1 year?
RUPAL – Last 1 year has been tough, but it also brought along some massive changes. Let's talk about the injury first. I started having knee pain right around October-November 2022. I did a session of PRP (Platelet Rich Plasma) in Dec-Jan. Then I again started working out in February and dealt with the constant pain in my own ways.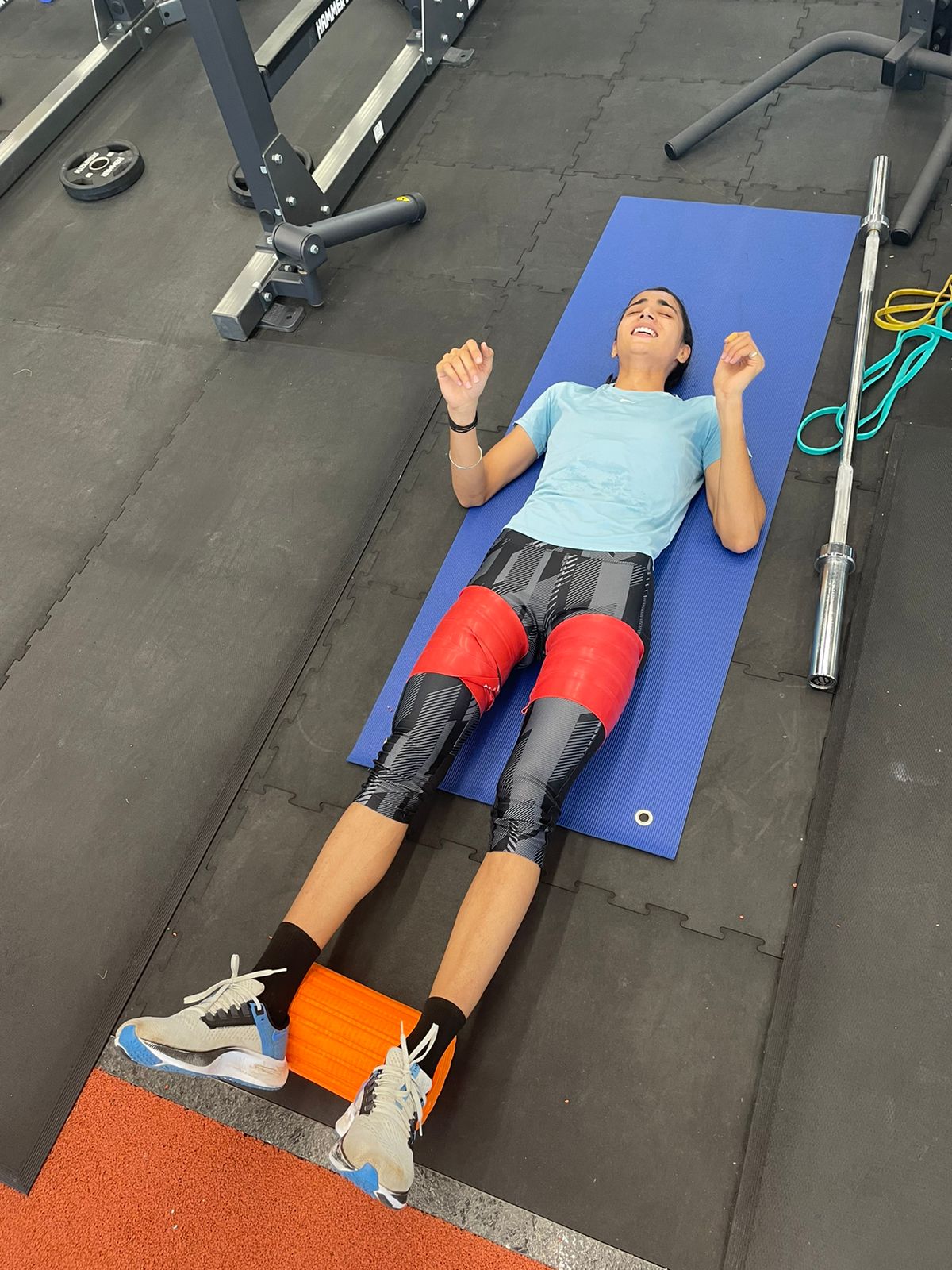 Due to some unfortunate decision making I participated in more competitions than I would have liked and because of which the injury worsened. I visited several doctors locally but no one was giving the correct guidance. Some even said surgery. But finally multiple trial and errors, I am getting better. Now I am able to do all exercises & workouts, and the stiff hamstring & glutes are also improving.
ISH – How did the transition happen from Meerut to Navi Mumbai?
RUPAL – Last 7-8 months were really tough in Meerut. There was no facility, the mud ground was also not available anymore. Travelling to Delhi 3 times a week just to practice on synthetic track was also very cumbersome. And since I won the medal, almost 100 odd kids joined my coaching group. It was becoming very difficult to concentrate and work on my fitness. Plus there was no Physio or a good doctor in my area. So considering everything I spoke with Vishal sir and my parents, and decided to leave Meerut.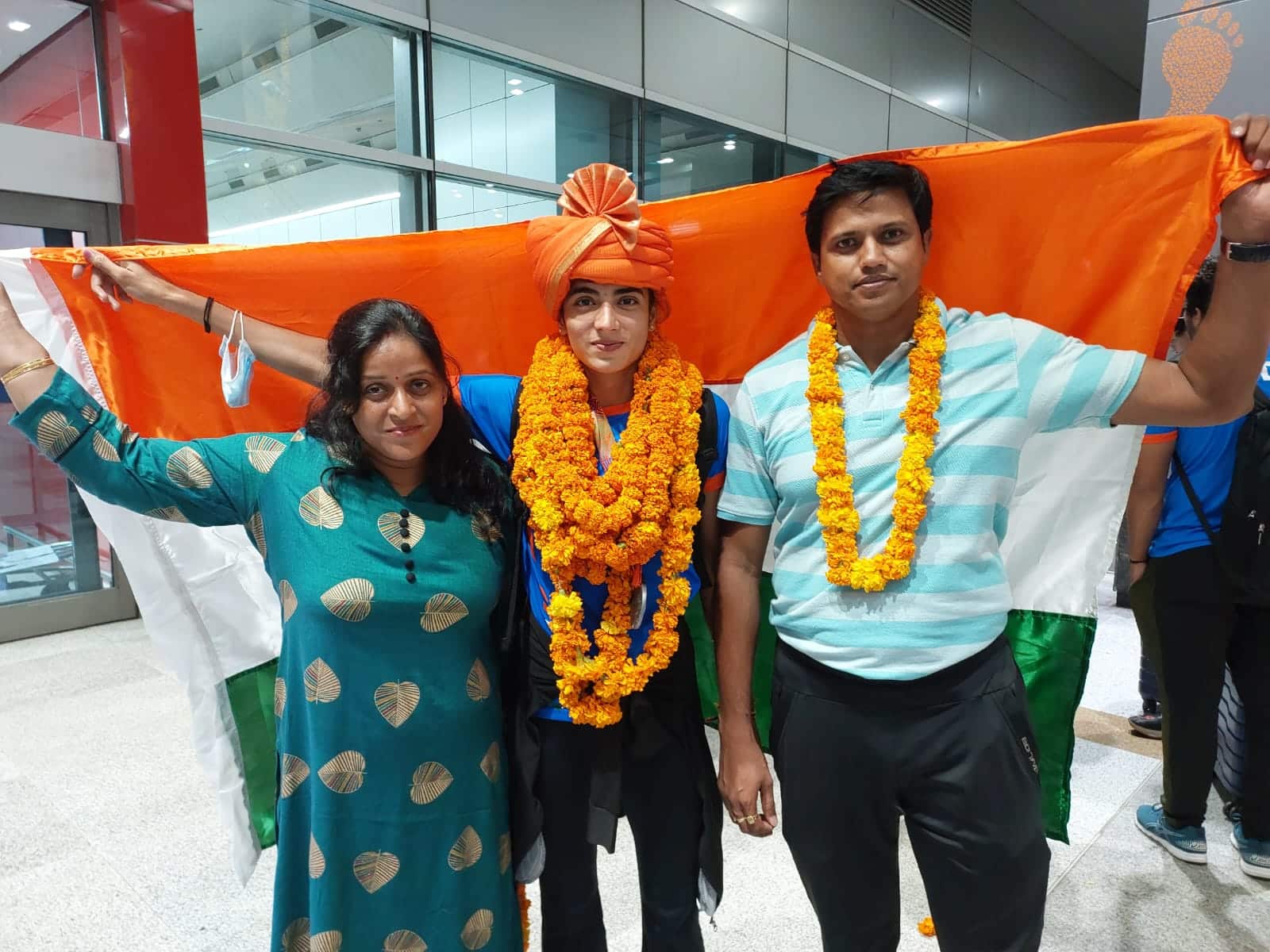 Reliance discussed with me in the last interstate competition to join them. But I wasn't sure as I was still training with my existing coach Vishal Sir and team in Meerut. But over time I started following the results Reliance is generating and how Jyoti Di (Jyothi Yarraji) and other athletes started getting great results. Plus interaction with James sir (James Hiller) has been very positive. So I decided this June to join them in Mumbai.
ISH – So what are the major benefits you have seen here compared to your training in hometown ?
RUPAL – We are around 15 athletes in sprinting. There is a Physio, Doctor, Dietician, Psychiatrist, performance coach and the main sprinting coach. They are looking after the complete holistic development and not just focussing on 'Training Hard'. The best part of living in this campus is that I don't have to worry about what I am putting in my body. All food, drinks and supplements are monitored so there are no chances of any restricted chemical entering my body.
ISH –Any other support structure around you?
RUPAL – Yes Go Sports foundation and Reliance came together to support me. NIKE saw my performance in World U20 championships and decided to partner with me for Kit and Spikes. And being a part of the TOPS development group helps me travel to competitions in the future. Me and my family will be eternally thankful to all these institutions.
ISH – Any discussions with AFI for joining the National Camp.
RUPAL – Yes there have been, as the next big target is the 4x400m Relay team of Olympics. But currently I am just focusing on landing on my feet. And its important for me to become my BEST with this new setup at Mumbai. It will take some more months for me to recover 100% form my injury, followed by an intense off-season and then think about competitions.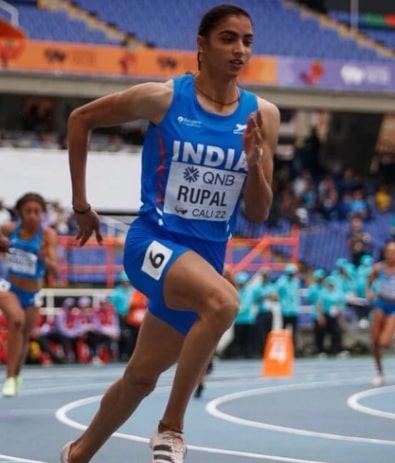 ISH – Were you able to check your 300 or 400m timings in the meanwhile.
RUPAL – No. Not pushing anything. The one thing coaches here have advised me, right when I came in July was 'Forget what you have done and achieved till now. The first race you run after doing a complete recovery and off-season training, will be your 1st ever race.'
ISH – Moving away from family would have been a difficult choice.
RUPAL – Definitely Yes. This is the first time I am moving away from my family and home town. Home sickness is there and I miss the homely routine with my parents.
ISH – Apart from injury how has been the physical & mental journey last 1 year
RUPAL – Physically Muscles had become weak, but now with regular workout I am gaining my strength. Touchwood I don't gain weight so easily, so I did not have that issue. At present dieting is very strict with a Sunday cheat day. I like Jalebis, so I try to have some on Sundays. Mentally I try to keep a positive posture and most importantly have learned Patience.
'Sabr kar ke baithi hoon. Ab seekh liya hai ki jaldibaazi nahi karni hai" (I am following a patient routine and have learned that there is no need to hurry).
ISH – Did you watch the recent Asian Championships and World Champions? What were your favourite moments in track events.
RUPAL – It was Relays in both the events. India's win in 4X400m Mixed relay in Asian Championship, and then our Mens team's amazing performance in 4x400m relay was just outstanding. I am sure these 2 teams will win Gold medal in the upcoming Asian games as well.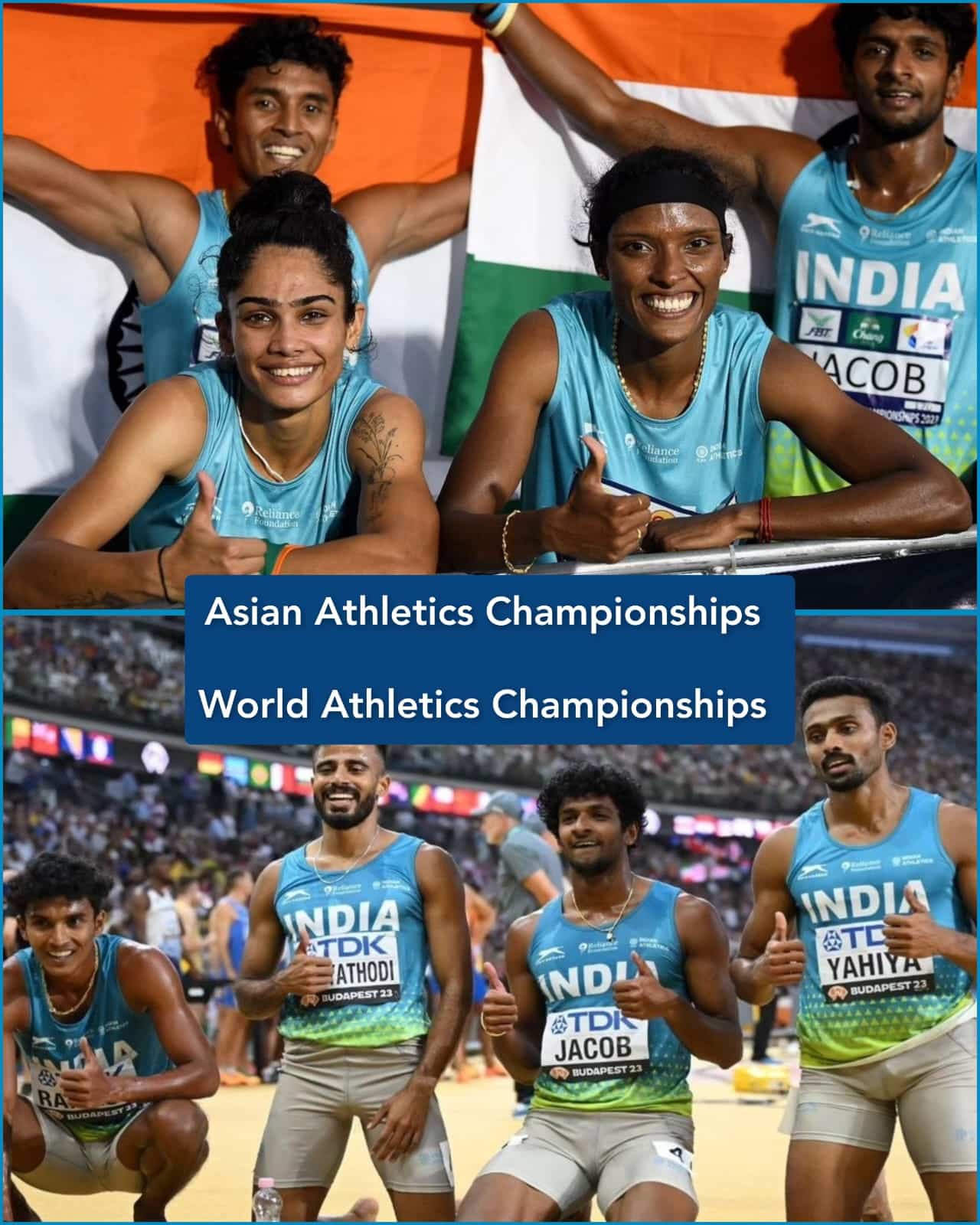 Apart from the Indian Team I also loved the performance of Femke Bol in the Relays. I was rooting for her after she fell on the 1st day, and the way she accelerated in the anchor leg in the last race will be remembered for a long time.
ISH – Are you still regularly undergoing checks by NADA?
RUPAL – Oh yes. Its a very strict process where NADA folks will reach your place of current residence unannounced and take your samples. And if you fail to turn up 3 times in a year you are declared under the list of WAU – Whereabouts unknow. I have been able to successfully complete all my tests in the past 1-2 years.
(ISH – recently HIMA DAS was reported under whereabouts unknown as she failed to report for the tests more than 3 times in a year)
RUPAL is definitely a star for the future Indian Athletics, and a big medal prospect for the Tokyo World Championships in 2025 and Los Angeles Olympics 2028.