Written By : Raghava Ravuri
Denim Yadav is a promising talent who made headlines by winning the U18 international singles title of the ITF(International Tennis Federation) in the month March.
With a current ITF ranking of 221 and a career high of 123 he is rated as one of the top 5 players in India under the U18 category and recently bagged the U18 National clay court championship doubles title.
It started at the age of 7 where most children pick up a cricket bat,Denim gravitated towards Tennis. He initially played with his family,with his mother being a tennis player herself the fundamentals were laid down quite early.
He climbed up the ladder pretty soon winning tournaments at clubs and soon started participating in national and international tournaments.
Denim Yadav- "Without my parents I would not be here". When asked about parental support if any. They come with me whenever I travel around for tournaments,right now my Mom is with me for the ITF Grand Four Tournament.  My brother too plays tennis,we are fortunate to have their support.
ISH: Do you come from a family of athletes?
Yes,my mom used to play tennis and my father was a hockey player.
ISH:
How did the Journey begin?
I used to play tennis at the club or wherever I could find an opportunity,I started winning tournaments. My parents saw potential in me and asked me to pursue tennis as a career,that's how it started I guess.
ISH: 
Why do you prefer a hard surface over clay?
The bounce is more consistent and usually the better player wins whereas on a clay court the bounce is inconsistent and if luck is not running your way the player might lose some points.
ISH:
What is your recovery routine?
If I am in Mumbai or Delhi I prefer a cryo chamber,the session usually lasts for 10 mins otherwise I use Ice packs. Sleep is a necessity  and I consume electrolytes to restore some energy.
ISH:In the recent U18 singles/doubles event, how did you manage to play 3 consecutive matches in a span of a few hours?
It boils down to training. I train  in hot conditions in Delhi for four hours everyday except for Sundays, followed by workouts in the evening, So my body is quite used to it come match day.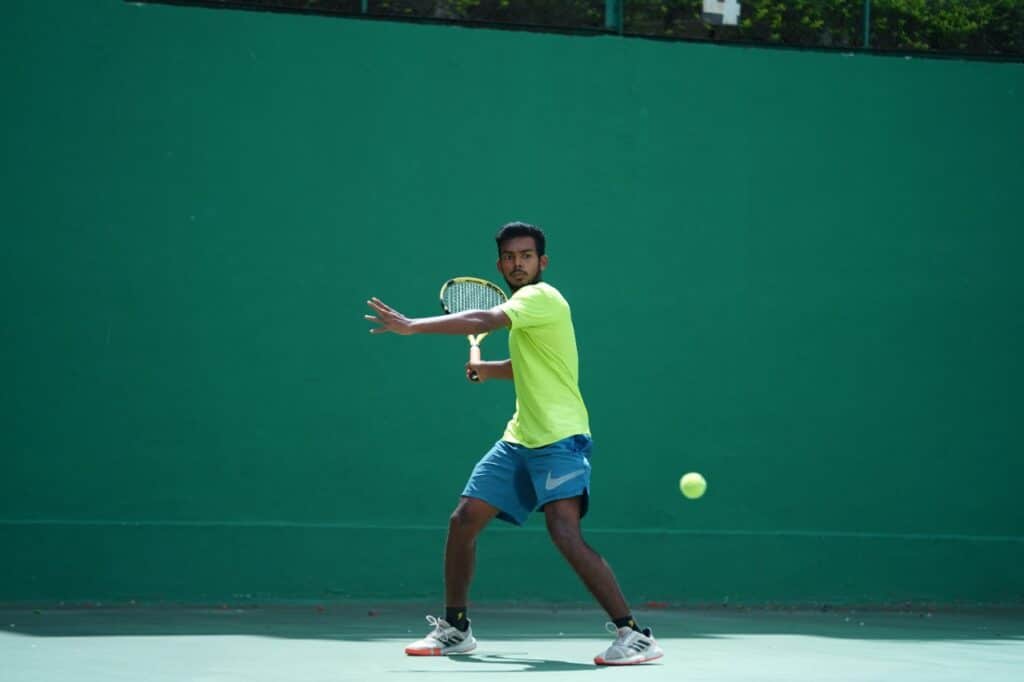 ISH: How do you manage loss in motivation and your lows?
You can't hide from those days,one has to sacrifice a lot to live a dream,and you do have those phases but I always remind myself of the goal and the reason I'm here.
ISH: Nadal or Federer?
I prefer Nadal because he grinds a lot, fights hard throughout the match and his energy is infectious. Federer is elegant with his serves and how he scores his points.
ISH:Who are your sporting Idols?
In tennis it is Novak Djokovic. I was inspired by the documentary "The last dance" so I would say Micheal Jordan in basketball.
ISH:
Is Tennis a rich man's sport?
Unfortunately yes,my parents have always supported me. On an average I spend  20-30k per tournament and sporting equipment is covered by my sponsors.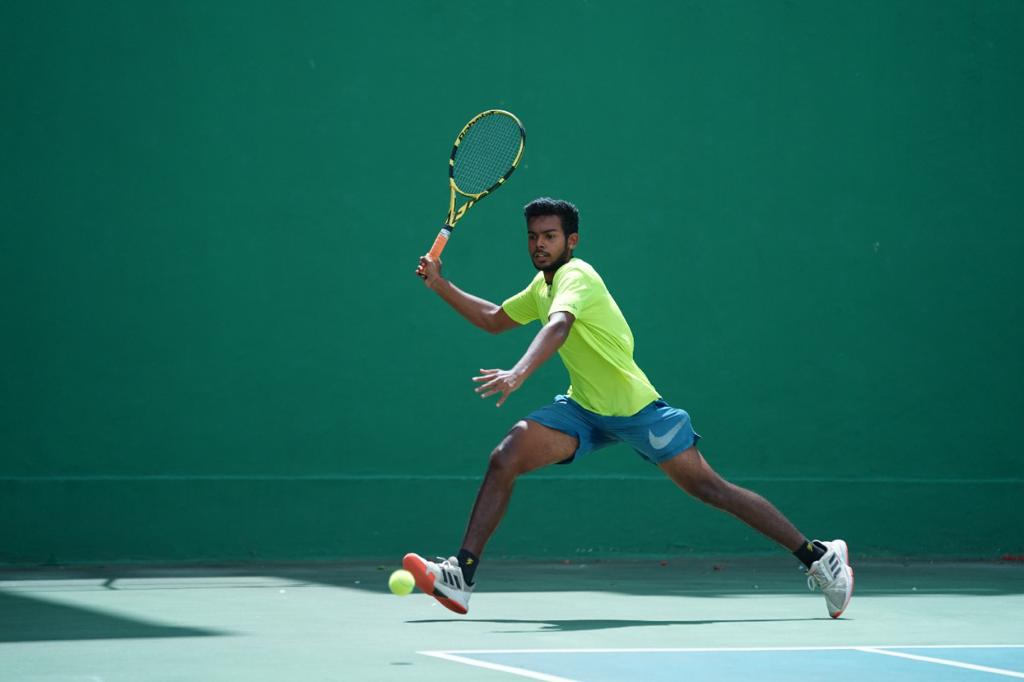 ISH:How do you strategize a comeback when things aren't going your way?
If I lose the first set I always back myself to win the next two,it is hard but I never let negative thoughts,situations fluster me. I back myself to give my best when the chips are down.
ISH:
The most challenging match so far?
It was in Hyderabad a year ago around the same time,the match lasted for 4 hours and 30 mins. My opponent had to be admitted to the hospital after the match,I'm glad I came through.
ISH:Your favorite sneakers,if any?
I don't have any favorite sneakers,I guess I'm not a sneakerhead.
ISH:What do you do during your free time?
I go out with my family,I spend most of the year away from them at times when I train in Delhi. And I go out with my friends. After December for the next 2-3 months it is off-season for me,I have a good time with my family during that period.
ISH: 
What goals do you have in mind in the next 3-5 years?
I hope to be ranked amongst the top 300 men's singles format.
ISH: 
Advice for upcoming athletes?
Be open to hard and challenging matches early in your career,this will build your game and you will be in a much better position as an athlete. I wish I had done the same.
Team IndiaSportsHub wishes Denim Yadav the best for all his future endeavors.