First ever international meet for these Pole Vaulters.
Three Indians took part in the Pole Vault meet with the likes of Sakthi Mahendran in the U20, Siva the National Record holder with 5.30m and Baranica taking part in the seniors. This is also the first foreign meet for all the pole vaulters.
Sakthi Mahendran started the proceedings on Aug 19th finishing 4th with a distance of 4.60m. He has a Season Best mark of 4.80m and was close to making it. The 1st position was claimed by Kitada of Japan with a mark of 5.00m.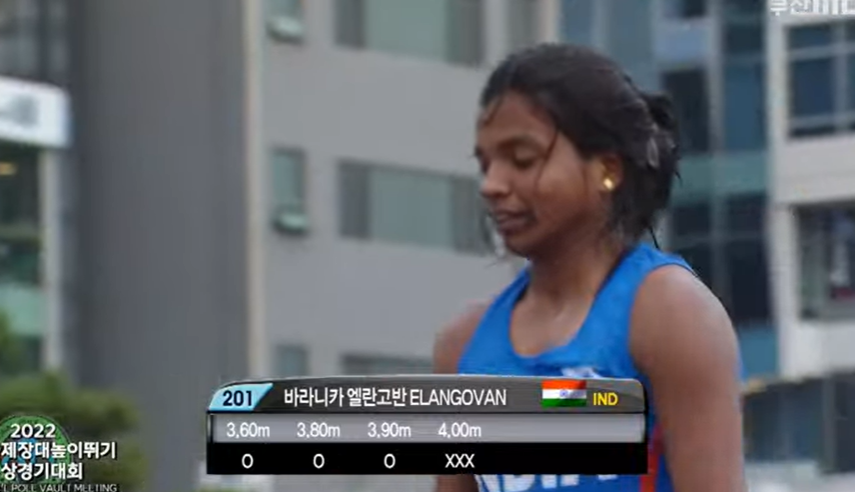 Baranica Elangovan finished 3rd with a jump of 3.90m. Baranica has a Season and Personal Best of 4.05m achieved at the recent Inter States. She had a good series of jumps clearing 3.60m and 3.80m in the 1st attempt.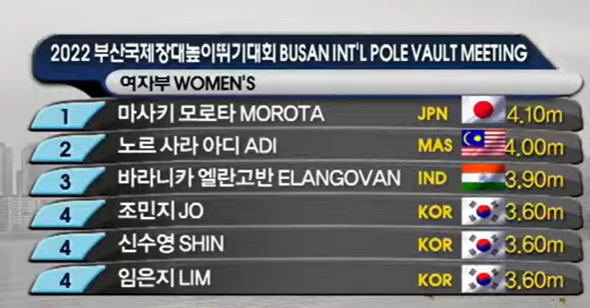 She almost cleared the 4.00m mark in her 3rd attempt where she had the height but couldnt land properly.
National Record Holder Siva achieved his Season Best
Siva Subramani didn't have a good start with two fouls at 4.80m. Siva could clear the 5m mark in his 1st attempt which is also his Season best cleared at the Inter States.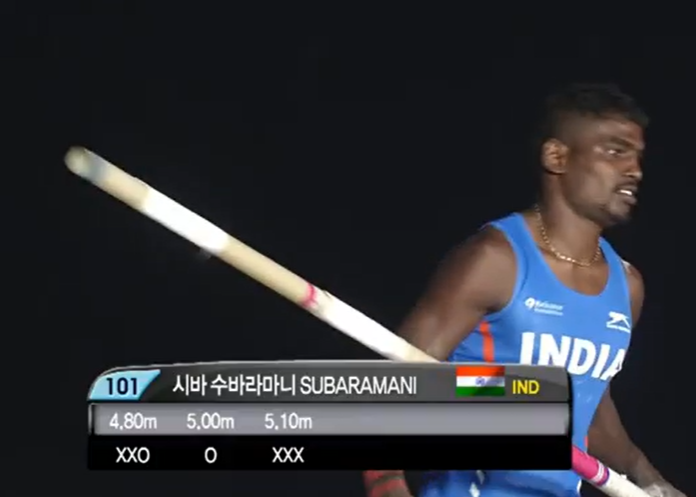 The conditions were not ideal for the athletes with many failing to clear the bar at 3.60 and 3.80m mark. Sawa of Japan took the 1st place with a mark of 5.30m.
This event was a Continental Tour and Category D event.
All the three athletes would have gained valuable experience in their 1st foreign meet. They now have to attend more foreign meets to perform better.