The Indian star defeated the Jordanian in the quarter final bout to book her place at Paris 2024.
By Astik Raj
The reigning world champion Nikhat Zareen stole the show once again as she took on the Jordanian pugilist Hanan Nassar in the quarter-final of women's flyweight category. This win means a lot, not only because she has secured the first medal in boxing at the Asian Games 2023 for India but also booked the berth to Paris next year.
Nikhat Zareen showing her ticket to Paris 2024

There are 4 quotas on offer for women in this weight category for all the semi-finalists.
Imagine filling the shoes of someone like Mary Kom, who herself is a legend of the sport. Since Mary Kom became inactive, the 27-year-old girl from Andhra Pradesh is ascending this position perfectly, She has been the unbeaten World Champion and recently defended her 2022 Title. She also clinched the Gold medal at Commonwealth Games 2022.
In the past she had to wait for her chance, as both of Mary Kom and Nikhat Zareen play for the same flyweight category. Four years ago, Nikhat pleaded for a fair trial when Mary Kom was given the straight ticket to fight for the Tokyo Olympics spot. Nikhat lost that bout against her idol, but now has booked the Olympic spot with a bang. 
The draws of this category were unfavorable and shocking, as she had to face the world championship silver medalist, Vietnamese pugilist Thi Tam Nguyen, in her first bout (Round of 32) itself. Even though, she managed to dominate her with her fabulous punches and win the bout with a unanimous decision of 5-0. After getting rid of the tough opponent, she won against the Korean boxer Chorong Bok quite comfortably to sail into the quarters. 
But, the sheer dominance from her was yet to arrive, when she attacked the Jordanian with a flurry of precise punches which led the referee to give Hanan three standing counts, and she won by RSC (Referee Stops Contest) eventually. With the win, finally, she is going to compete at the Olympics for the first time and also got her first medal at the Asian Games. She is the favourite to win Gold at the Asian Games in women's flyweight category.
Now, she will take on the two-time world championship bronze medalist Chuthamat Raksat of Thailand in the semi-finals on Sunday 1st October 2023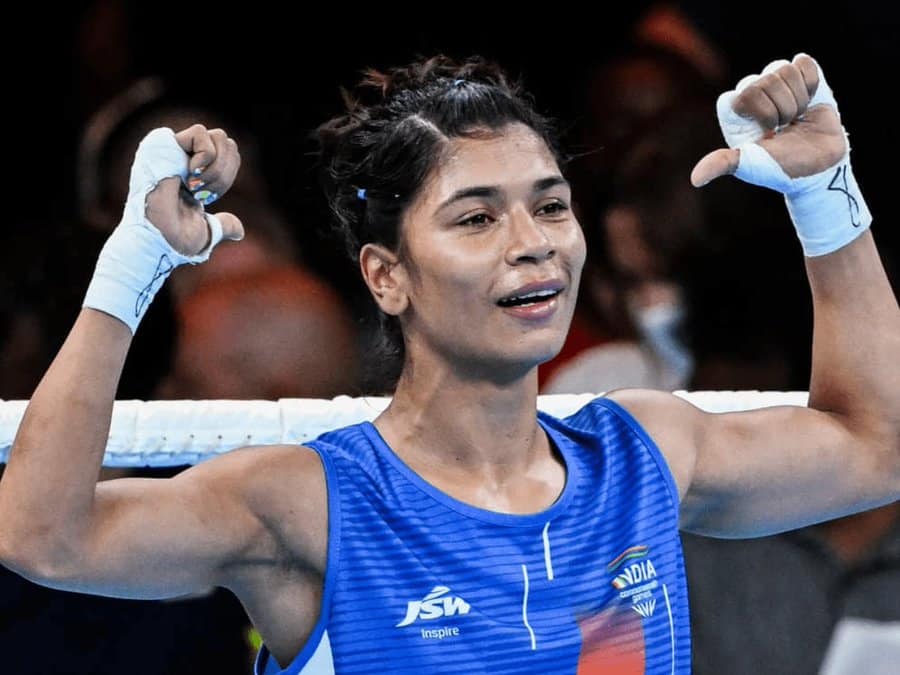 After this performance, she said,
"I'm really happy to have won this quarterfinal and achieve the Olympic quota. I was looking to get the Olympic quota. Now I have got it, finally, and I am looking forward to winning that gold medal."
When asked about the future of the competition, she added, "Hopefully I keep performing like this in my next matches. My focus is on performing in these Hangzhou Asian Games. Hopefully, I win the gold medal and make my country proud."