At the Monaco Diamond league the national record holder Praveen could manage a best jump of 16.59m which was only good enough for a sixth place.
Considering this was his debut at the prestigious event it was a strong show. He had consistent jumps and didn't foul in any with the best jump of 16.59 coming in the last attempt.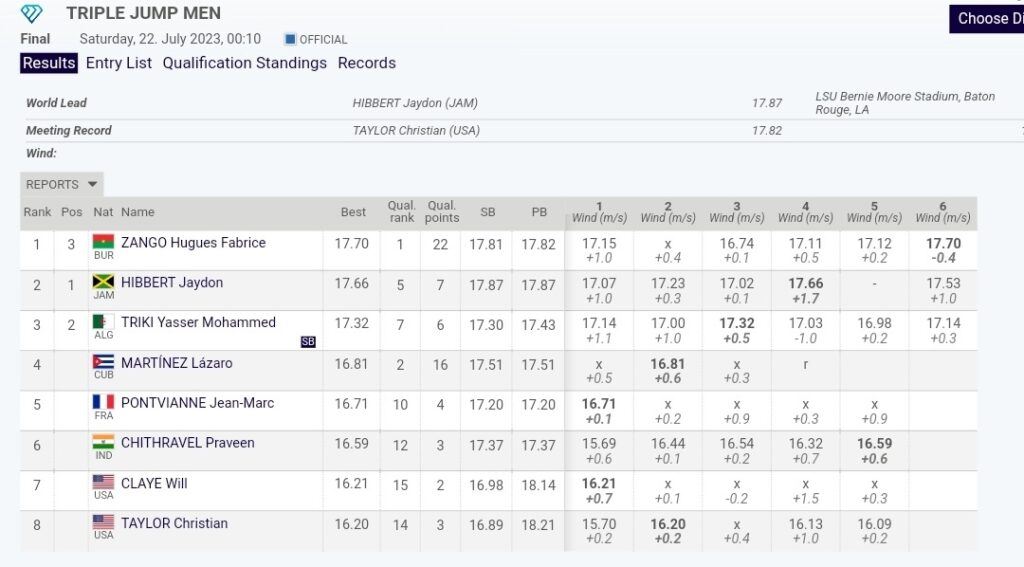 Praveen Chithravel holds the men's triple jump record, with of 17.37m leap at the Prueba de confrontacion 2023 meet in Cuba.
He had jumped over 17m in each of the 3 meets he has competed in this year – 17.17m season opener, 17.37m NR in Cuba & 17.07m at interstates last month.
He was supposed to compete in the Rome leg but had to pull out due to an injury.
This meet was important from that perspective as a jump of more than 17.22 would have marked an entry to Paris 2024 for Praveen.
Here's how the Indian triple jumpers have performed on debut. While Eldhose had jumped 15.84m in Doha Abdulla had crossed 16.37m. In such a comparison Praveen performed well to be at 16.59m.
This season has seen quite a few Indians taking part at the Diamond league including Neeraj Chopra, Murali Sreeshankar, Avinash Sable.
Sable infact had achieved the automatic qualifying mark at the last DL for the Paris Olympics.
Abdulla in the latest competition held in Bangkok was phenomenal as he won gold with a jump of 16.92m which he got in the Asian Athletics Championships 2023.
In another report it has been made clear by the Athletics Federation of India that Jeswin Aldrin and Praveen Chithravel will have to prove fitness before they make it to India team for Budapest World Championships.
The decision was taken since both had cited injury concerns and missed Asian Championships earlier this month.
Chithravel picked up an injury to his hamstring while training and competing in Cuba while Aldrin picked up a groin injury at the Inter State Championships in Bhubaneswar last month