India had three wrestlers with a chance to medal and two succeeded.
Big medal hope who had fantastic victories on the day 1 Sagar Jalan although fell short in the final of 79kg but won the silver. This is a medal upgrade for the Indian who last won a bronze medal at these championships. He lost to Ibragim Kadiev 6-17, actually was found chasing most of the bout.
In the 57kg category Sagar who was in the bronze medal match lost tamely 0-10 to Uzbek wrestler.
It was Deepak Chahal who bought the second medal for India. He first defeated the Egyptian wrestler 11-0 in the Repechage. Coming into the Bronze medal match he had a very skilful opponent and the match went as close as 9-8 with Deepak having the last laugh.
Earlier during the day it was yet again a disappointment for the men Freestyle wrestlers as only Mohit managed to make the finals. He notched up impressive wins over Hun (12-2) then  Mda (10-0). In the quarterfinals he defeated the American 12-11 and then went on to beat Besir from Mkd 8-6. He will be facing Eldar for the gold medal.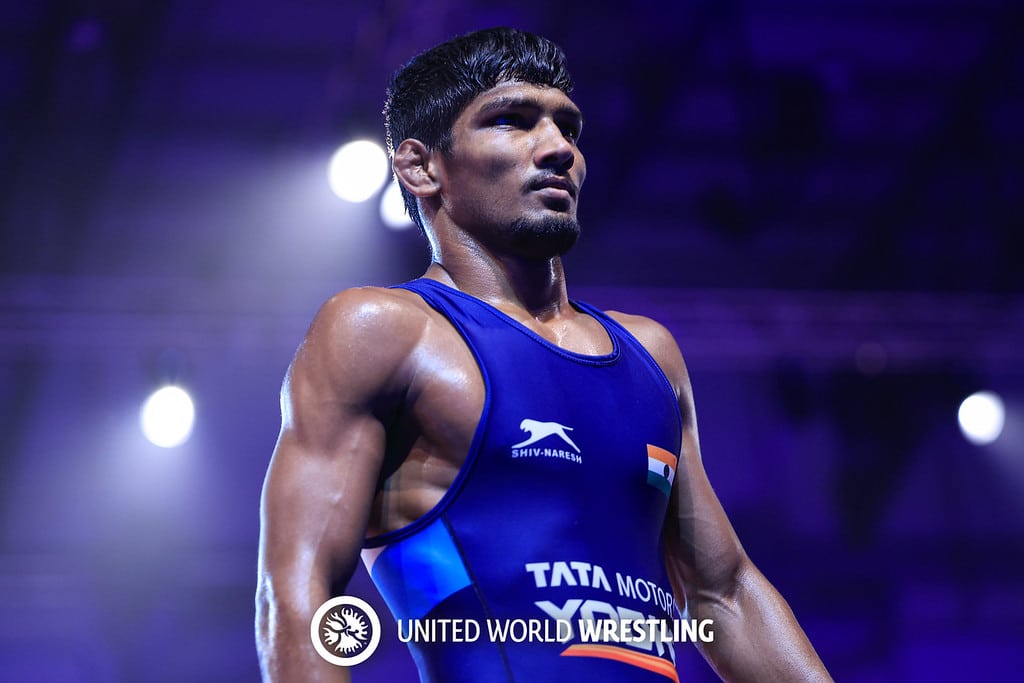 In the 74kg Jaideep won the qualifying against Turkish wrestler 6-0. He won by technical superiority against Chinese 10-0 in PreQ but ended up on losing side in Quarterfinals against American. As the American reached finals Jaideep made his way into repechage rounds.
Mukul Dahiya who was competing in the 86kg category won qualification easily but then lost pre-Q to Iran
In the heavyweight Rajat lost in qualifying but the opponent reached final hence he got a chance to make repechage.