Mohit Kumar won the Gold Medal in 61Kg winning 9-8 to become only the Fourth Indian U20 Freestyle World Champion
What can be accounted as a job well done India completed the Men Freestyle competition with a Gold, one Silver and Three Bronze medals.
On the Day three of the competition Mohit Won the gold medal in the 61Kg category defeating Eldar who is competing as an individual athlete.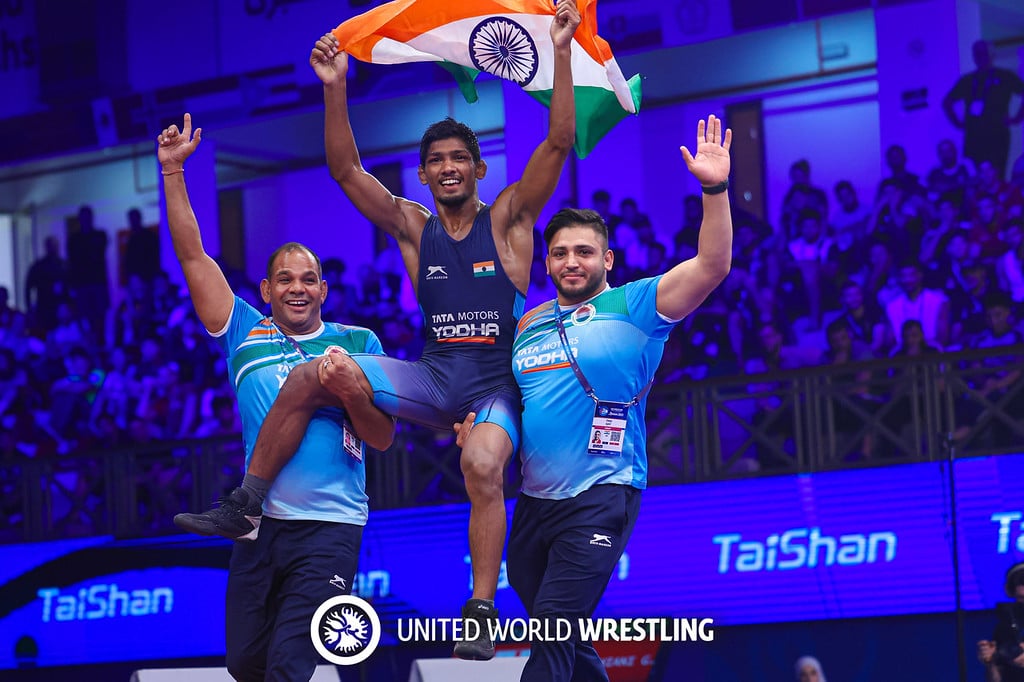 Two more Bronze medals were added by Jaideep in the 74kg category. He defeated Zhakshylyk from Kyrgyzstan in a very tightly contested bout. He won 4-2.
In the super heavyweight category of 125kg saw Rajat defeat an Indian origin wrestler from Canada. Rajat won 9-8 against Karanveer.
With five medals of the ten weight category India were firmly placed on third place.
Iran won Four Gold and two Silver, losing both to USA.
At the last championships also it was the same ranking with Iran winning the Team rankings followed by USA.
It was a welcome change for India to win the Gold medal as last time India had one silver and six bronze medals.
Mohit Kumar and Sagar Jaglan who were the only medalists returning to these championships from India upgraded their medals.