Tennis
French Open
Indian tennis player Ramkumar Ramanathan cherished his first ever main draw win at a Grand Slam as he alongwith American Hunter Reese beat the German team of Daniel Altmaier and Oscar Otte 7-6(4) 6-3 in the men's doubles event.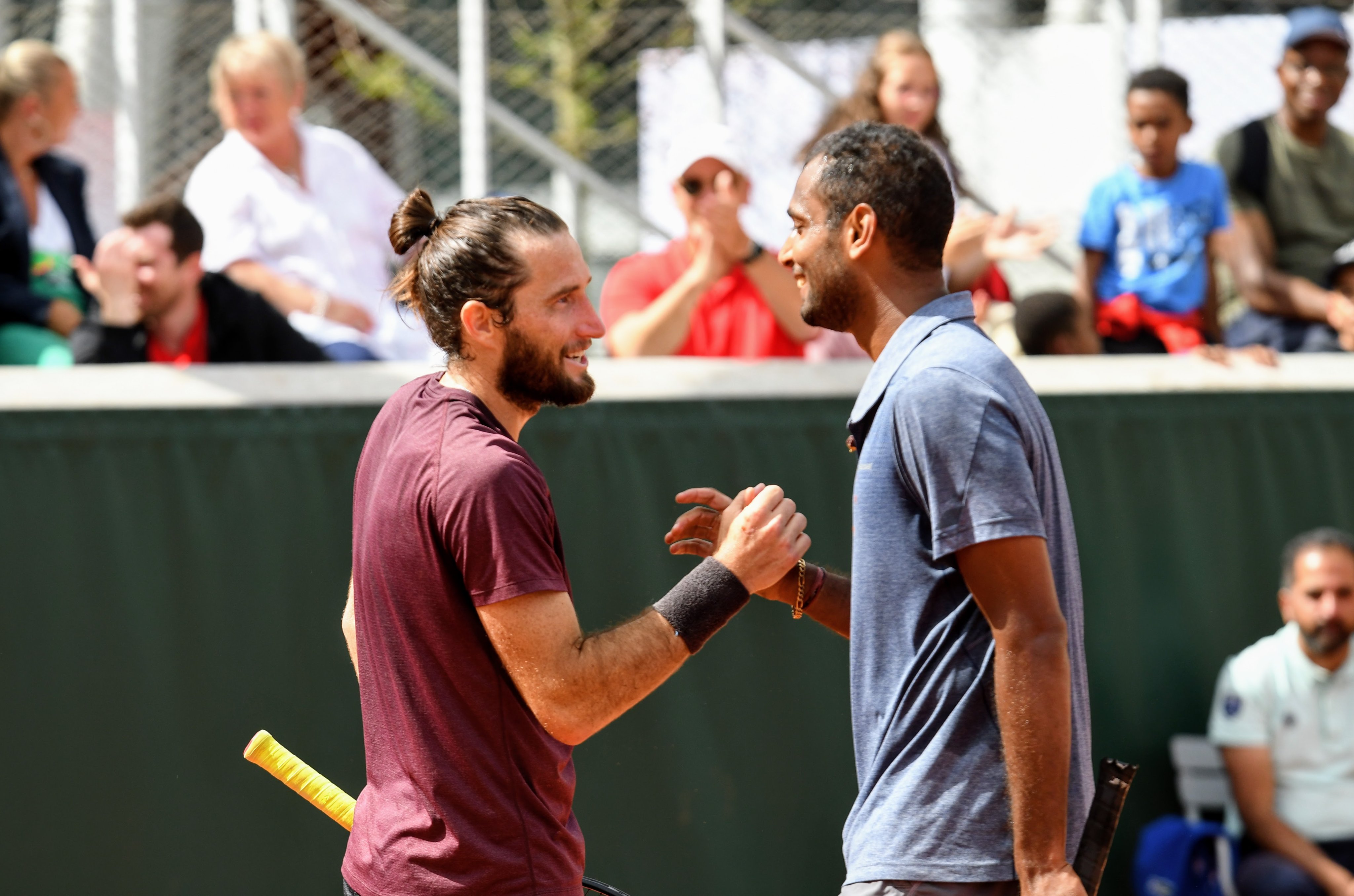 Source ITD
Challenger tennis tournament,  Germany
Anirudh Chandrasekar and Vijay Sundar Prashanth lost to the third seeds Alex Lawson and Luca Margaroli 7-6(5), 3-6, [10-7] the doubles pre-quarterfinals.
Athletics
International Jumping Meet, Kallithea, Athens
M.Sreeshankar, the national long jump record holder, surprised Indoor Worlds silver medallist Thobias Montler and won the gold with 8.31m.
Chess
Sharjah Masters chess tournament, Sharjah
Abhijeet Gupta's four-win sequence ended with a 26-move draw with UAE's Salem Saleh in the fifth round of the tournament.
The result saw Abhijeet (4.5 points) keep his half-a-point lead after the second board encounter involving sixth seeded Romanian Bogdan Daniel Deac and Turkey's Mustafa Yilmaz (4 each) ended in a draw. Aryan Chopra, Aravindh Chithambaram and Aditya Mittal were the only Indians to win while all three all-India encounters ended in draws.
Chessable Masters online rapid chess tournament
R.Praggnanandhaa hit back in the second game to make it 1-1 against World No. 2 Ding Liren at the halfway stage of the first set of four rapid games in the final of the Chessable Masters online rapid chess tournament. Praggnanandhaa's two extra-pawns in the endgame proved too much for the strongest Chinese in the world. After some spirited defence, Ding Liren gave up from the white side after 58 moves.
IOA administration
Narinder Batra announced that he will not seek another term as the president of the Indian Olympic Association (IOA). Batra, who is also the president of the International Hockey Federation (FIH), was elected in the post in 2017.
While the announcement came as a surprise, it quickly became apparent that there was more than one reason for it. Moments before, the Delhi High Court had formed a three-member committee to administer the affairs of Hockey India as the sport finds itself yet again, more than 12 years and innumerable developments both on and off the field later, without a federation.
While Batra was removed as IOA president, senior vice president Anil Khanna took over as acting chief.