Badminton
Thailand Open
Double Olympic medallist P V Sindhu lost her semifinals match going down in straight games to 17-21, 16-21 to Olympic champion and World No. 4 Chen Yu Fei of China.
Bahrain Para Badminton International, Manama
Paralympic champion Pramod Bhagat secured two golds to lead the Indian badminton team's medal rush. Bhagat received a walkover from arch-rival Daniel Bethell of England in the men's singles SL3 final, while he paired up with Manisha Ramdass to outwit Thailand's Siripong Teamarrom and Saensupa Nipada 21-14, 21-11 in the summit clash of mixed doubles SL3-SU5 class.
Tarun Dhillon secured a gold after beating Korea's Shin Kyung Hwan 21-9, 21-9 in the men's singles SL4 final. The Indian had notched up a 21-14, 21-15 win over Teamarrom in the semifinals.
Chess
Grand Chess Tour Superbet chess tournament, Warsaw, Poland.
Viswanathan Anand made his comeback to elite competitions memorable by winning the rapid section of the Grand Chess Tour Superbet chess tournament at Warsaw, Poland. Anand ensured the title with a round to spare after his nearest challenger Richard Rapport lost to Wesley So in the eighth and penultimate round.
Sharjah Masters
Fourth seed Arjun Erigaisi will head a very strong 14-member Indian presence in the USD 60,000 Sharjah Masters.
Following the in-form Arjun are compatriots S. L. Narayanan, D. Gukesh, Nihal Sarin, Raunak Sadhwani, B. Adhiban – all members of India's 2022 Chess Olympiad teams. Of the 14 Indians, except Sankalp Gupta and International Master Aditya Mittal, all GMs are rated above 2600. The field is limited to 80 players, the rating eligibility being 2300.
Archary
World Cup Stage 2:
Indian compound archers performed well to pick up three more medals in the Archery World Cup Stage-2.
The men's team clinched the second successive gold medal, while the mixed team collected the bronze medal. Mohan Bhardwaj secured his maiden World Cup medal as he finished with a silver in the men's individual competition.
Abhishek combined with Avneet Kaur to beat Turkey's Ayse Bera Suzer and Emircan Haney 156-155 to take the mixed team bronze. The Indians scored a perfect 40 to overtake the Turkey archers in the last end.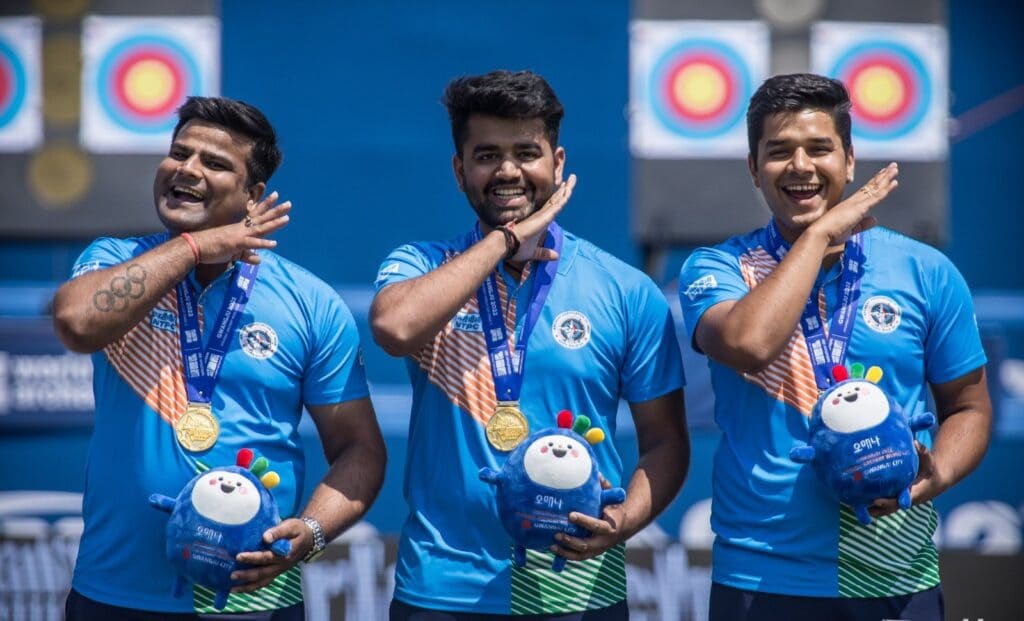 Indian women had bagged bronze medals in compound and recurve team events.
India finished with a total of five medals in the second stage.
Tennis
Strasbourg 2022
Sania Mirza and Lucie Hradecka were beaten 5-7, 7-5, 10-6 by Nicole Melchar-Martinez and Daria Saville in the doubles final of the tournament.
$60,000 ITF women's event, US Sharmada Balu and Maria Kononova were beaten 6-4, 6-4 by the third seeds Reese Brnatmeier and Elvina Kalieva in the doubles semifinals.
$25,000 ITF men's event, Croatia
20-year-old Dev Javia won his maiden doubles title in the professional circuit with Lukas Pokorny of Slovakia.
Golf
Jabra Ladies Open
Indian golfers Aditi Ashok and Tvesa Malik experienced contrasting fortunes in the third and final round of the Jabra Ladies Open, signing off tied 20th and tied 45th, respectively.
Athletics
CSI League National inter-club athletics meet, Geneva
Priya Mohan, the under-20 Worlds relay bronze medallist, surprised Olympian Lemmens Silke and won the 400m gold with 52.93s at the CSI League National inter-club athletics meet.
USA Distance Classic, Walnut, California. Olympian Avinash Sable, the national record holder, finished fourth in the men's 3000m steeple chase with 8:25.82s at the USA Distance Classic.
Third Indian Grand Prix
The men's triple jump was expected to be the only exciting event at the third Indian Grand Prix on Saturday and it lived up to the billing with two new entrants to the 17-metre club and a World Championships qualifier to boot.
Abdulla Aboobacker's fifth jump was an impressive 17.19m, clearing the Worlds qualifying mark of 17.14m. Mission accomplished, the elated 26-year old skipped his final jump. Aboobacker's previous best was 16.84m. Saturday's attempt made him one of only four Indian men to cross the 17-metre mark.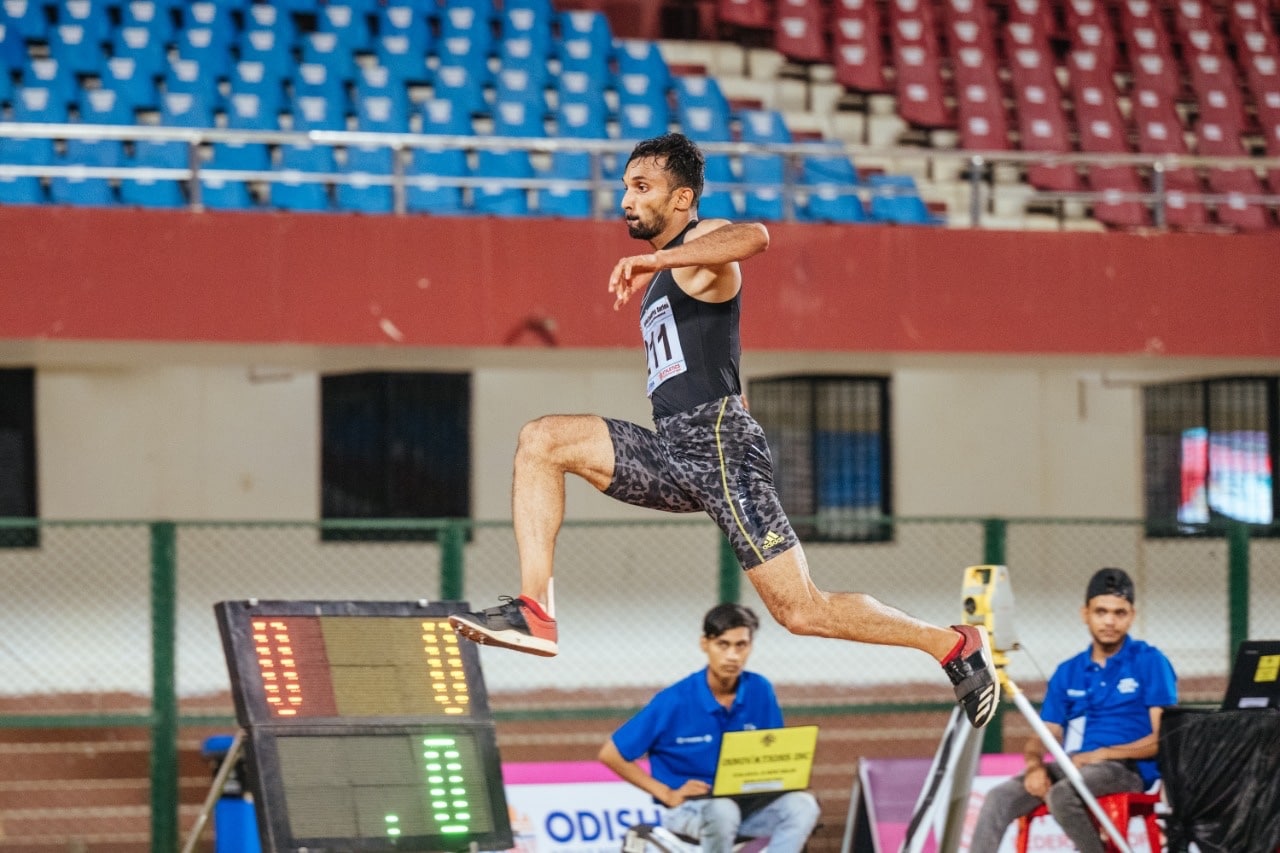 The fourth member was his Kerala statemate and competitor Karthik Unnikrishnan, who kept pushing himself before managing a 17.10m jump in his final attempt. It was enough to put him in elite company but fell agonisingly short by four centimetres of the Worlds qualifying mark. Renjith Maheshwary and Arpinder Singh are the other two in the 17m club.