Hello and welcome to our coverage of the Indian women Hockey team campaign at the World Cup being held at Spain & Netherlands.
Indian women's World Cup hockey record:
Played 7 times (1974, 1978, 1983, 1998, 2006,2010 & 2018).
Matches played: 44,
Won 10
lost 28
Goals – 53.
Max match won in any edition is 3 ('74); once returned without a win (1998), twice won 2 matches, just a solitary win on 3 occasions
Data Courtesy : Indian Hockey
Team :  Savita (Cap), Bichu Devi, Deep Grace (VC), Gurjit, Nikki, Udita, Nisha, Sushila, Monika, Neha, Jyoti, Navjot Kaur, Sonika, Salima Tete, Vandana Katariya, Lalremsiami, Navneet , Sharmila Devi. Standbys: Akshata Dhekale, Sangita.
Here is the lineup for the match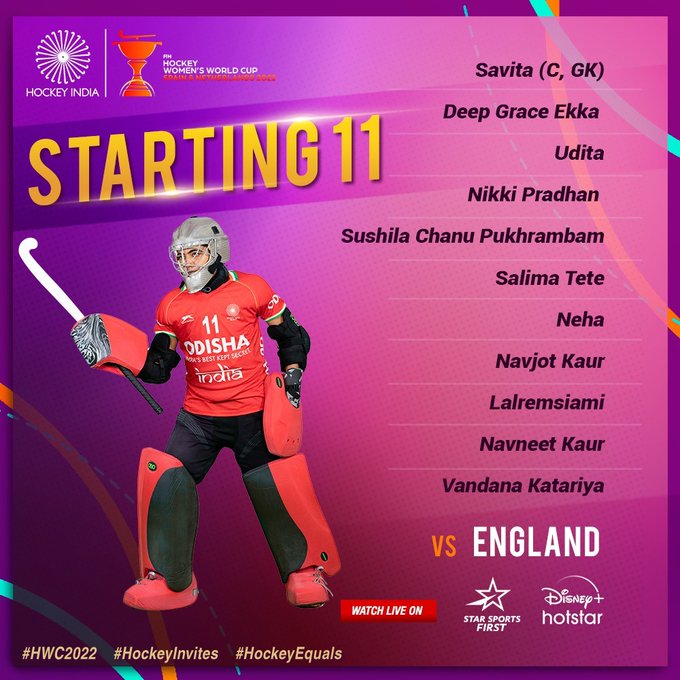 India vs England in World Cup
Played- 3
England Win-1
India Win-0
Draw- 2
Match Results over the years
1998- England 1-0 India

2006- India 1-1 England

2018- England 1-1 India
The match is live on Hotstar & Star network.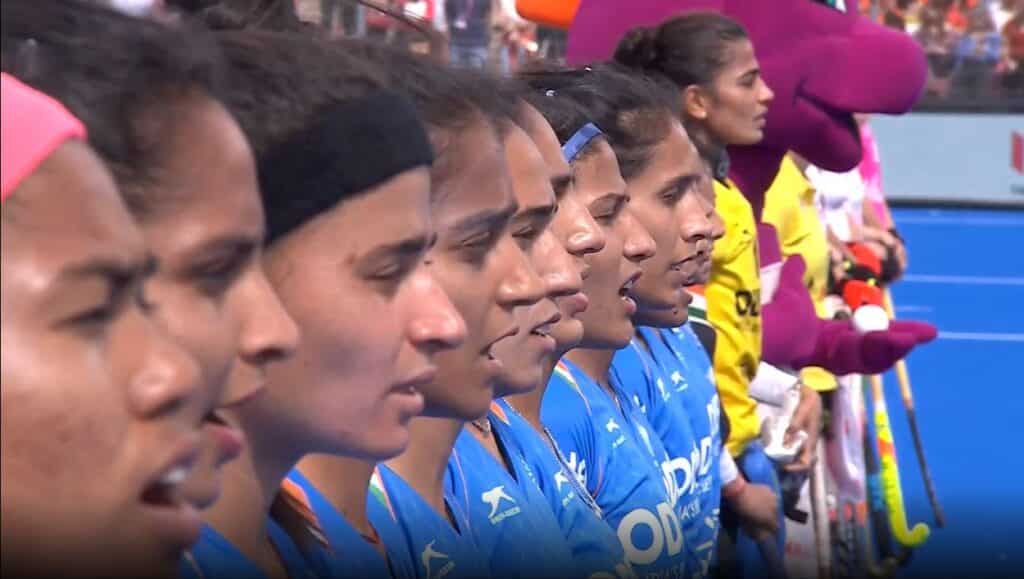 Source Hotstar
Here are the rankings for women teams, India is grouped with England, Nzl and China so its going to be very competitive in the group stage itself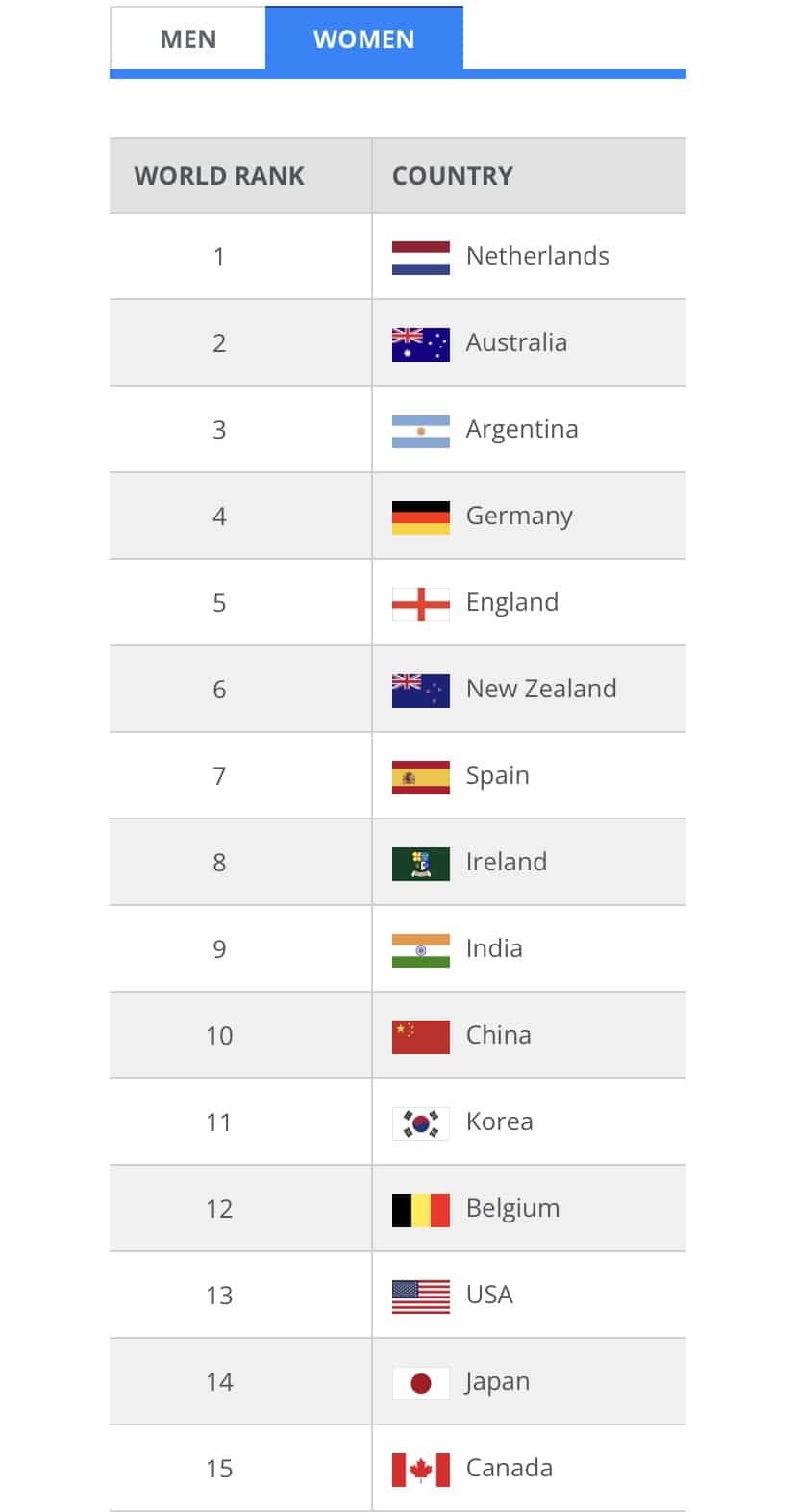 The match has started and both the teams are playing to judge each other.
India got a PC just at the start of the match, Deep Grace Ekka with the opportunity but this was saved.
looks a pretty even match between both the teams but as we speak so England Score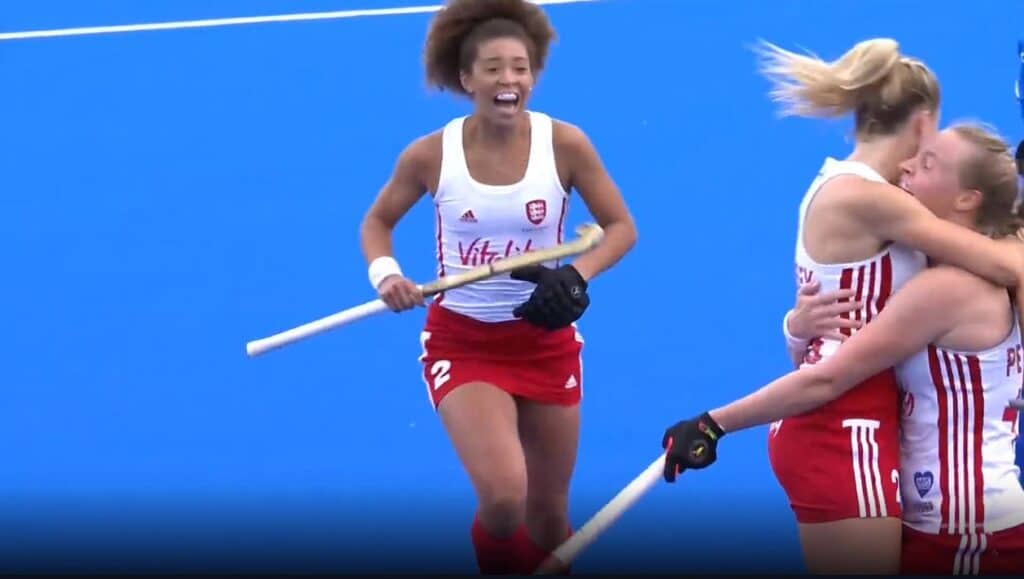 Isabelle Petter with a superb field goal to give England the lead.
India wins a PC just after the match restarts but it hits the post the rebound is then saved.
Just 20 seconds to go for the Q1 and it looks like we will go into the break with a deficit.
End of Quarter 1. India 0-1 England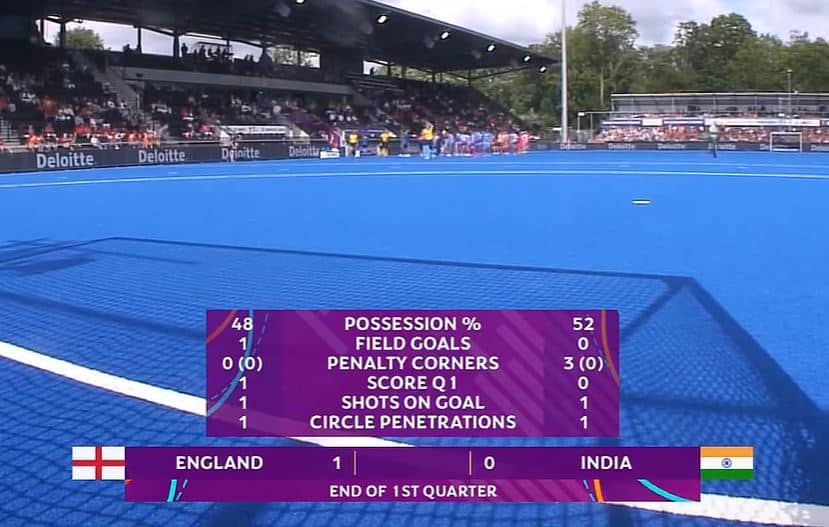 Q2: India gets a penalty corner just at the start exactly how the last quarter started.
Gurjit gives the ball to Navneet but she fails to collect it and the chance miss
Q2: Second good save by Savita the captain, great chance for England but denied by the Indian goalkeeper.
England get a PC but India refer it and yes its a good referral.
Q2: England get a green card and now playing with 10 players for next two minutes. Hannah Martin with the green card.
only three minutes left in this half and its still India 0-1 England.
Q2: India Score !!!!! Vandana Kataria scores on rebound.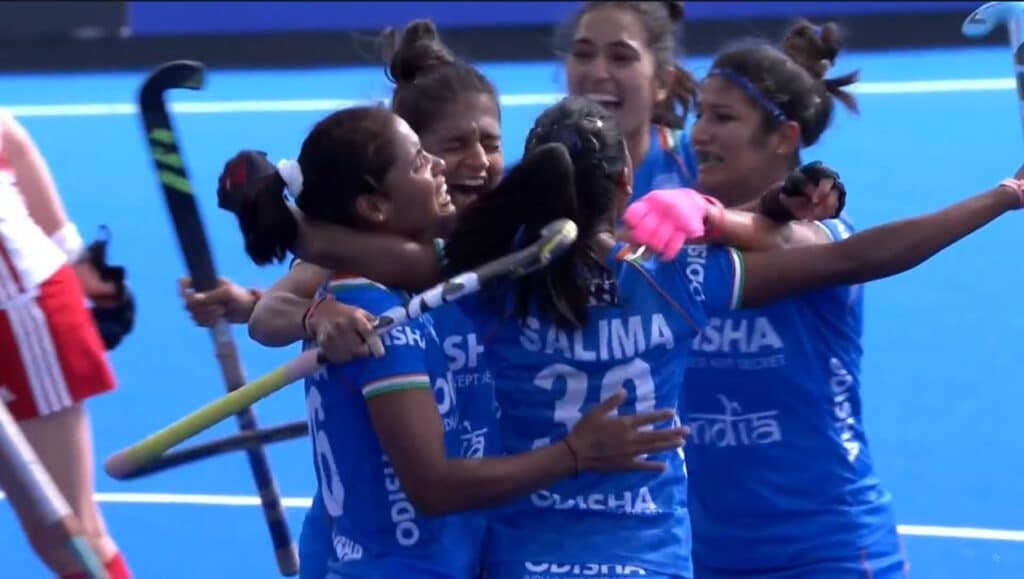 Vandana's smark work off a PC rebound helps India level the game going into half-time#HWC2022 pic.twitter.com/fG4F1dE2KA

— Prithvi (@Eighty7_Fifty8) July 3, 2022
At Halftime India 1-1 England.