The Big Day is here. You must have heard about David & Goliath story, India vs West Indies '83 story. Read our preview here
This is comparable to that if not better. India who had last reached the Semifinal stage of Thomas Cup in 1979 was back in it defeating Malaysia.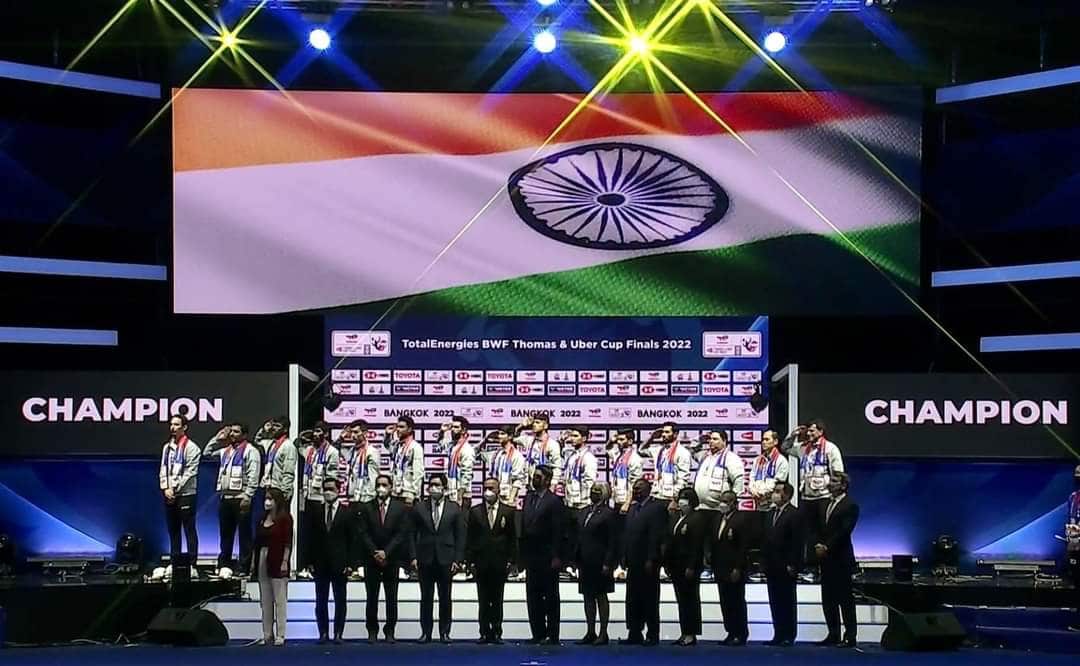 They faced a a strong Danish team boasting of World number 1 & 3 in singles but Its a team event and the depth of the squad gets judged. India has Prannoy playing the final match who is known to give shockers to the big guys.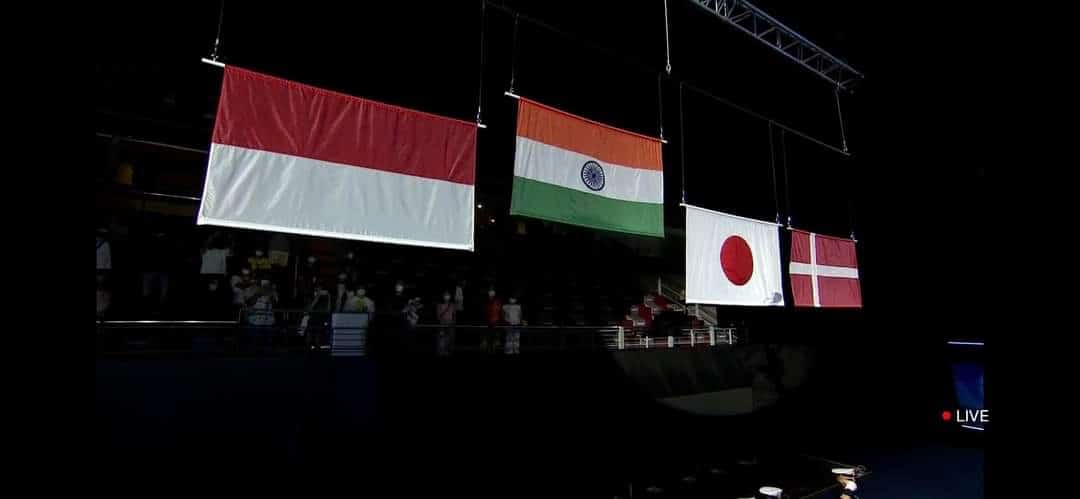 He has been in formidable form along with the duo of Satwik and Chirag, not to forget Srikanth Kidambi who is yet to lose a match in the event.
Srikanth beats Christie . INDIA WINS 3-0
Amazing scenes on the court. India beats Indonesia the 14 time champion of Thomas cup
We are just two points away 19-all
Srikanth has won the first game 21-15, in the next one its 13-all
Christie not letting Sri take advantage as the score is now 9-all
India now look to Srikanth and first time in knockout he comes in knowing he can close the tie. Leads 8-7
Chirag/Satwik win. India lead 2-0
We have a MATCHPOINT now. CHIRAG SATWIK WIN THE MATCH
We are back in it 16-all, make that 17-all . Gati ke baad ada if you don't get that so first speed then elegance. Chirag smashed one and we are up 19-18.
And suddenly the Indonesian win fast points. We trail 11-13. Satwik smashes one on the net and we are now 12-15 but he then smashes one on the side of Sukamuljo and we gain a point. 13-15 in the decider. Sukamuljo takes a point by smashing one from the net.
Third game its again very close 6-6. We are on 10-7 now. The boys who were looking no competition in the first game. Have taken giant strides in the match. We go into break 11-9 in third game
Indians working in tandem here and have a small lead of three points. 8-5, the brothers are maintaining the lead. We are on 13-11. But looks like we have our first loss of the tie. 20-18, we are back 20-20. Boys are killing it. We win it 23-21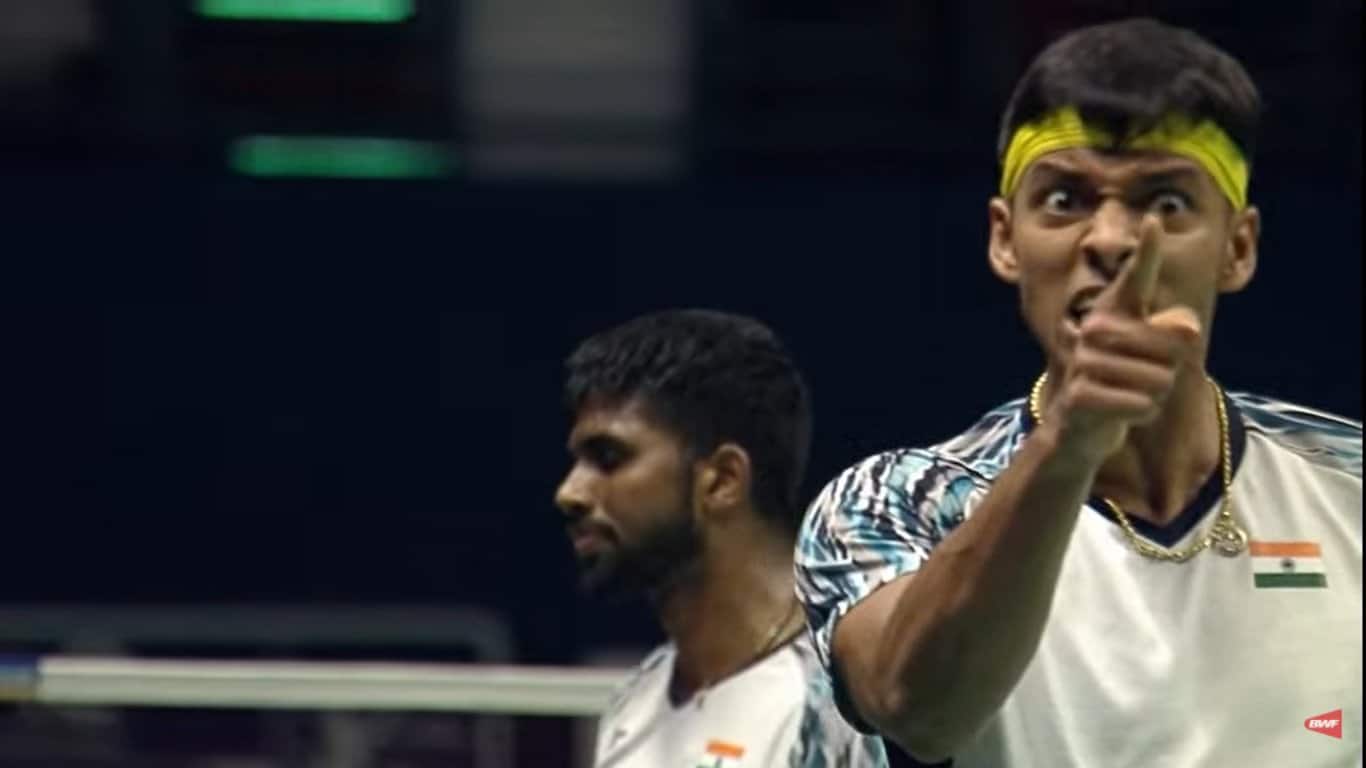 The Indonesian have taken a good lead 18-12 now. Couple of quick points for Chirag Satwik 14-18 now. Make that 15-18. Chirag Satwik played well but you know they are up against a highly experienced doubles players. Lose first game 18-21
Its pretty close right now as nobody is letting the other take advantage. 8-8 right now, Ahsan/Sukamuljo goes into interval with a two point lead
India with a 1-0 lead will go into the match with a lot of confidence but remember Indonesians are very good in doubles.
Lakshya beat Ginting. India 1-0 Indonesia
Lakshya defeats Ginting. Look at the emotions, how much did he needed this win. My boy you did your bit for India.
We are on 18-16 now. Remember its going to be difficult to beat Indonesians in doubles. So Singles win is very important. We have the match point now. 20-16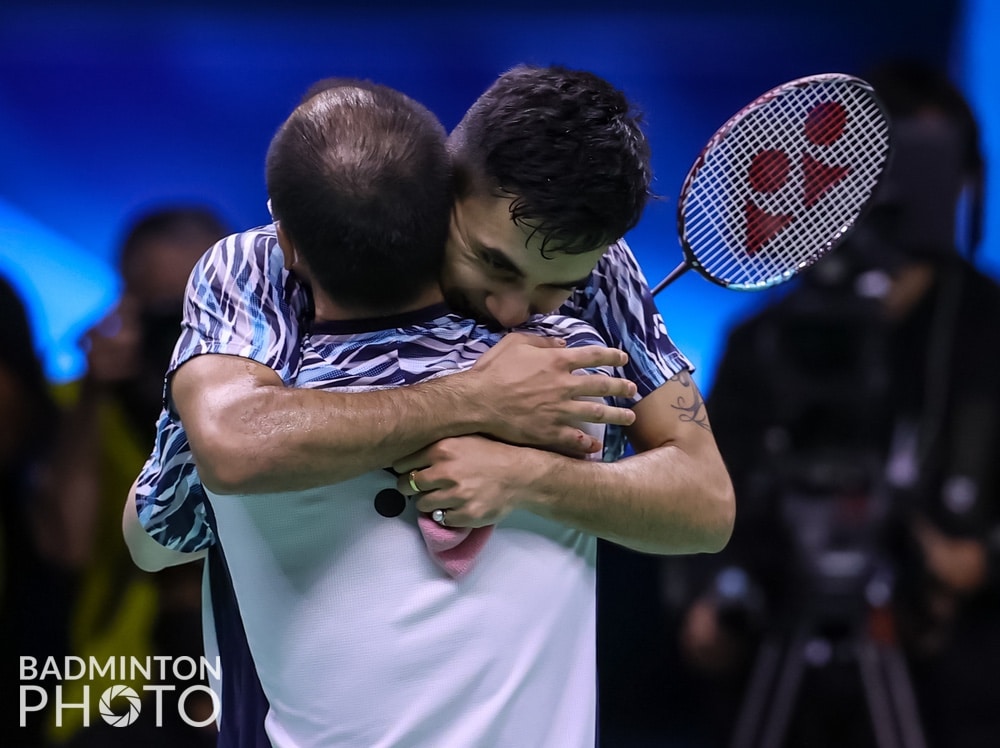 Lakshya is leading now 17-14. He is running in for the next points. Make that 18-14
We have the lead. Yes yes yes!!!! Ginting puts one on the net, something to do with the side of court.
One point each 8-12, what classic defensive tactics from Lakshya. We are 10-12, make that 11-12. Lakshya kept moving the smash from one side to other. We are level. 12-all
Lakshya gets lucky as Ginting puts one on the net but lakshya smashes one wide and its 7-10 now. Goes into break 7-11
5-8 now. Bharat mata ki jai we hear from the Indian contingent. And it works right. Make that 6-8 a smash and the 20 year old shows why is he India no1
Sen smashes the serve return and Ginting was just not expecting that. 3-6 for Sen. Ginting smashes yet another cross court smash. And what a drop by sen. The opponent was nowhere
A rather long chat between Sen and coach before the decider begins. Aand Lakshya starts with two errors
Lakshya now leads 17-13. Four more points and we go to decider. And we do lakshya wins 21-17
Ginting comes back and sen leads just by a point 12-11. And an unforced error we lead 13-11. Ginting puts one wide 14-11
Lakshya leads 11-7. The boy is back in business you would think
Whaat a rally and Lakshya forces Ginting to play one wide, a 46 shot rally.
Much better from Lakshya as he is playing more aggressively in comparison to first game. While the hindi commentator just mentioned that even if lakshya wins the second game he will be forced to play the third game from not so good side. Aparna corrects him mentioning its reversed in third interval. The score 8-5 for India
We are just minutes away from the battle of No1s.
And Lakshya started the second game with a confidence boosting smash but follows up with unforced error
Ginting is running away in the first game. Lakshya has failed to win a single point post interval. He does win one but right after its Game to Indonesia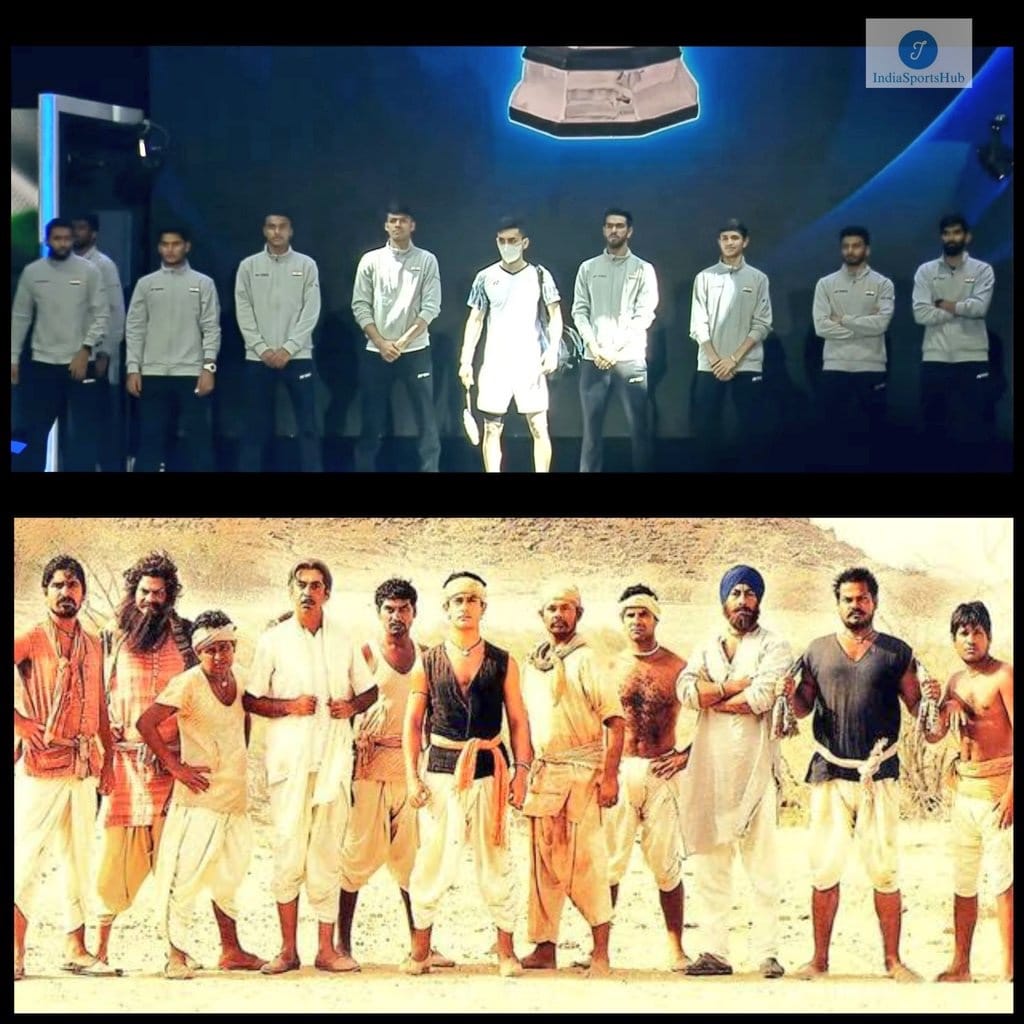 Not looking good for Lakshya, need to break the momentum. Sen trails 7-15 guess Lakshya needs to slow down the game. And he slips the third time.
Both players dropping points rather than winning. Sen trails 7-9. What a defence by Sen but makes an unforced error to hit long. Ginting with an aggressive game goes into interval 7-11
Not for long as Ginting drops one short. Lakshya is know for his defence but this match is going very fast. Not something that sen would like. Need to take some time
Lakshya gets the first point and quickly we are 2-2. Lakshya sets it up beautifully and smashes one cross court. 3-2, we have the lead.
For people who don't know Indonesia has huge badminton following. The top 2 mens doubles are Indonesian. They have two in top10 in singles.
On the contrary Ginting had lost each of his group encounters but won when it mattered the most. Had a big scalp in Semis Momota.
Its going to be our boy lakshya sen up against the Indonesian No1 Ginting #Indonesia
Remember the only time they met Lakshya won 21-7,21-9. A repeat of that will give a lot of confidence to the Indian team who has had to comeback from 0-1 in Quarterfinals and Semis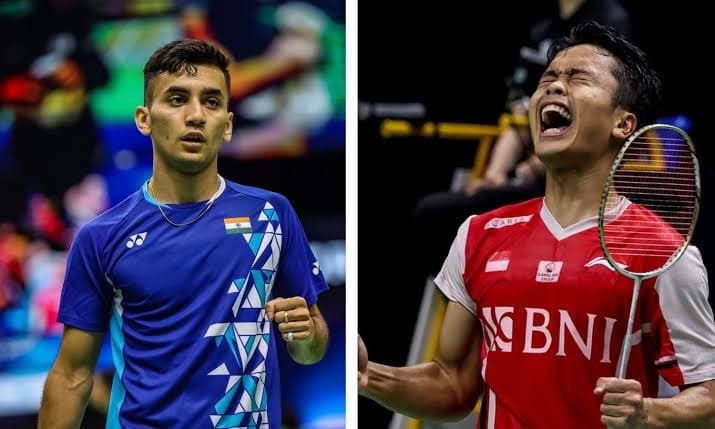 H2H Records
Lakshya WR9 v Ginting WR5 | 1-0
Chirag/Satwik WR8 v Sukamuljo/Ahsan | 1-0
Srikanth WR11 v Christie WR8 | 4-5
Arjun/Kapila WR39 v Rian/Fajar WR7 | 0-3
Prannoy WR23 v Rhustavito WR24 | 2-0