Hello and Welcome to the Bronze Medal match between India and Japan at the Asia cup.
The reigning champion India yesterday failed to make the finals and are now meeting Japan for the third time in this tournament
India has so far scored 28 goals to Japans 19 which includes 14 field goals for India.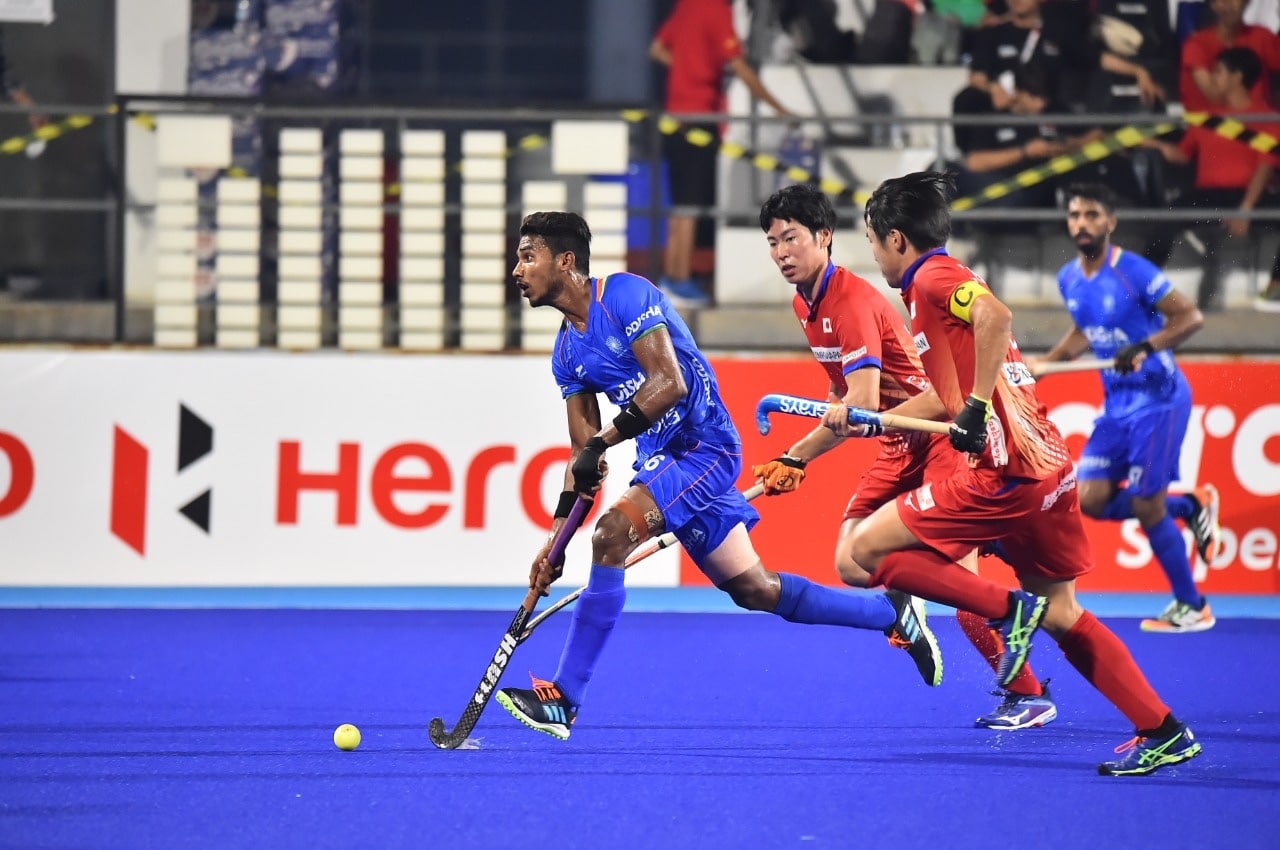 Q1 Great chance for Japan upfront but Suraj does well to save it, further few more attempts are finally cleared by Indian defence
INDIA SCORES. And we have an early lead as a brilliant run by Uttam Singh who passes on to Raj Kumar Pal to score a good goal.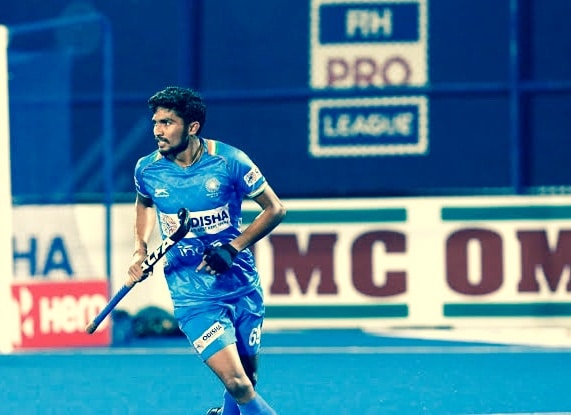 First 10 minutes and both teams have equal circle penetration of 4
India gets a penalty corner but the Japanese team dealt well with it. No Goal
End of Q1 its India 1 Japan 0
Japan has come back strongly in the Q2. And they also get a PC now. Saved one by India but another one given
India saved the second one as well. Pawan Rajbhar takes the ball ahead taking on two players at once
Manjeet gets a green card now which means India play with 10 players for next two minutes.
Not much play by Indian team as they are sitting pretty defensive at this moment.
India now finally enters the Japan circle but missed striking and we are now less than a minute for the halftime
At Halftime India 1 Japan 0
We have got in 10 minutes done in the Q3 and hardly any chances made by either teams. While India is happy to keep the ball with then Japan also not pushing much and keeping an eye in counter attack.
Japan gets a PC but the drag flick goes wide so no goal there
SV Sunil ran so fast down the right flank but the finish not there
Japan gets a penalty corner now, can India save this. Indian defence did well, japan tried a variation but Indian took note of it
End of Q3 and India leads 1-0
Start of Q4 has started with pressure from Japan. A flurry of PC for them but India survives.
Just about 5 minutes to go and its still 1-0 to India, they are playing with 10 men as Pawan Rajbhar has got a green card.
Tremendous pressure moments now for India with just two minutes to go. Japan all over the Indian circle now.
A yellow card now to Manjeet so India again back to 10 men.
Ball with indian team now and they take it to the other side. Looks like its settled now.
Bronze for the Young India team
More to follow….