Hello and welcome to our coverage of the action packed day for Indias at the games today.
If you are looking for the schedule then click here
We again start with Lawn Bowls but a lot of action starts from 1:30 pm and a potential Gold Medal as well
Let the action begin for today.
So Badminton, Lawn Bowls, Marathon & Weightlifting going on
A pretty unusually close match for Satwin/Ashwini as they win the first game 21-14
In weightlifting 55kg final Sanket Sargar has put up 107 as entry weight which is equal to Bin Aniq from Malaysia, long way to go for Sanket as currently 80kg are going on.
In Marathon Nitendra Rawat is languishing behind and is 33 seconds behind the lead group.
Against Sri Lanka in badminton mixed team match, Satwik/Ashwini are leading 15-5 after winning the first game 21-14.
India vs Sri Lanka 1-0 XD Sachin/Thilini played well but not enough to stop Satwik/Ashwini from winning it 21-14,21-9 Lakshya Sen next.
Very soon we will see Sanket in action he has opted for a 107Kg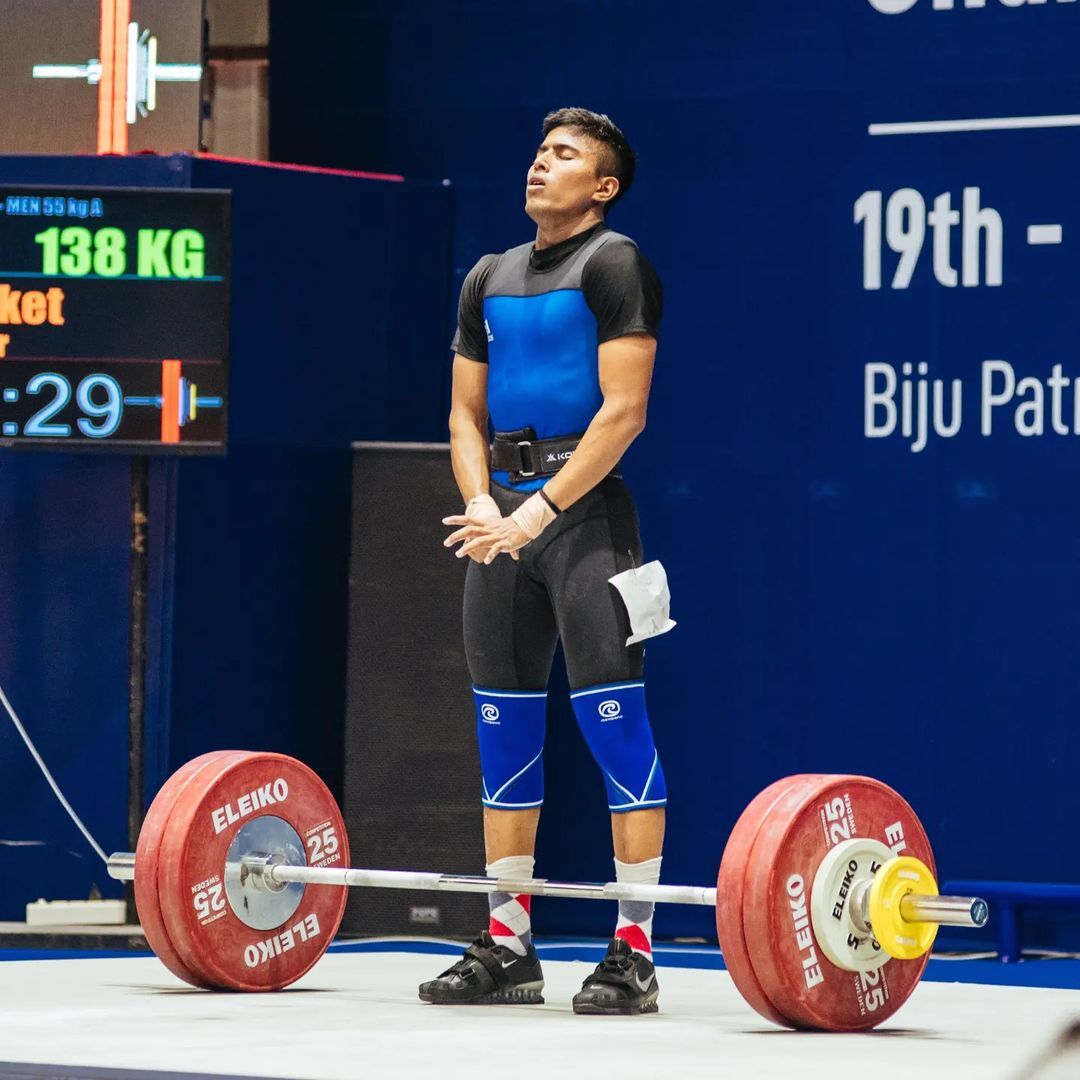 While in the Marathon, Nitendra continues to be lagging behind at 15th place in the 10km split.
Sanket came at 107, good lift then came at 111 and again a good lift, while the Malaysian has a No lift.
Sanket comes back for the third one to lift 113 and gain an advantage of 6kgs over Malaysian who has put up a 140kg in C&J which is 5 Kgs above the Indian lifter.
In athletics Indian Nitendra Rawat continues to struggle in the last group, he is more than 3 minutes off the lead group.
In Swimming Kushagra Rawat who was competing in the heat of 200m Freestyle swims a rather slow race to finish last in his heat 1:54.56, currently placed ninth with two heats to go.
Badminton
India take a 2-0 lead against Sri lanka as Lakshya Sen defeats Karunaratne 21-18,21-5. Up next is Aakarshi Kashyap who is up against Vidanage from Sl.
Table Tennis
The Indian women's Table Tennis team of Manika Batra, Reeth Tennison, Sreeja Akula and Diya Chitale stay unbeaten in the group stages with a convincing victory over Guyana in their last match. Onto the quarters now scheduled later today.
Weightlifting
Sanket Sargar come back in action with 135Kg in C&J which ensures a medal for India. Sanket got injured in his second C&J lift, and was in the Gold Medal position till last lift but its the Malaysian who made the New CWG record to win the Gold Medal
Silver Medal for India