Hello and Welcome to our coverage of the world championships. With no Sindhu yes its a little dampener from Indian perspective in Women Singles but its game on in the Men Singles and Men Doubles
Live Streaming Link
India started off with a flying start with Ponnappa and Sikki Reddy defeating their opponents from Maldives in straight games.
They will be up against top seeds in next round.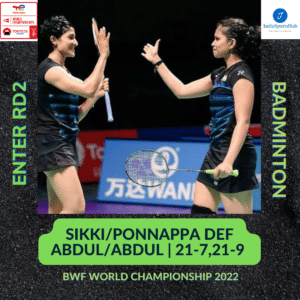 The young pair of Tanisha and Ishaan scored a good victory over their opponents from Germany 🇩🇪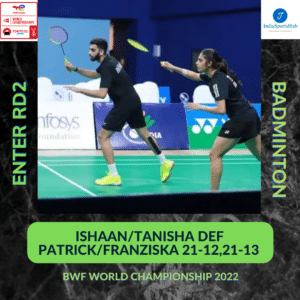 Sai Praneeth made a mid match comeback but it wasn't to be his day today as he went down to the ever impressive Chou Tien Chen for a score of 15-21,21-15,15-21
Right now its the young Malvika who is up against a strong Danish girl Christophersen and the Indian has lost the first game. Not looking very good for the Indian here.