On the day two of the Orleans Masters BWF Supr 100 event where round of 32 matches were played. Indian interest was there in as many as twenty matches.
In the mens section India had seven people competing to make it to the prequarterfinals. Top seed B Sai Praneeth who has recently been struglling for form scored victory over J Louda from Czech Republic beating him 21-19, 21-12. He will be next facing local C Popov in a bid to enter the Quaterfinals.
In the next two matches it was a defeat for Priyanshu Rajawat & Chirag Sen. Priyanshu lost to a lower ranked player from Belgium J Carraggi 15-21,14-21. While Chirag who won the first game lost the next two to the qualifier from Indonesia to lose the match 21-19, 12-21, 11-21.
There were two very good results coming India's way with Kiran George & Meiraba Maisnam defeating seeded player to mark their entry into the next rounds. Kiran George defeated dutch player Mark Caljouw who was seeded third in the tournament 19-21, 21-16, 23-21.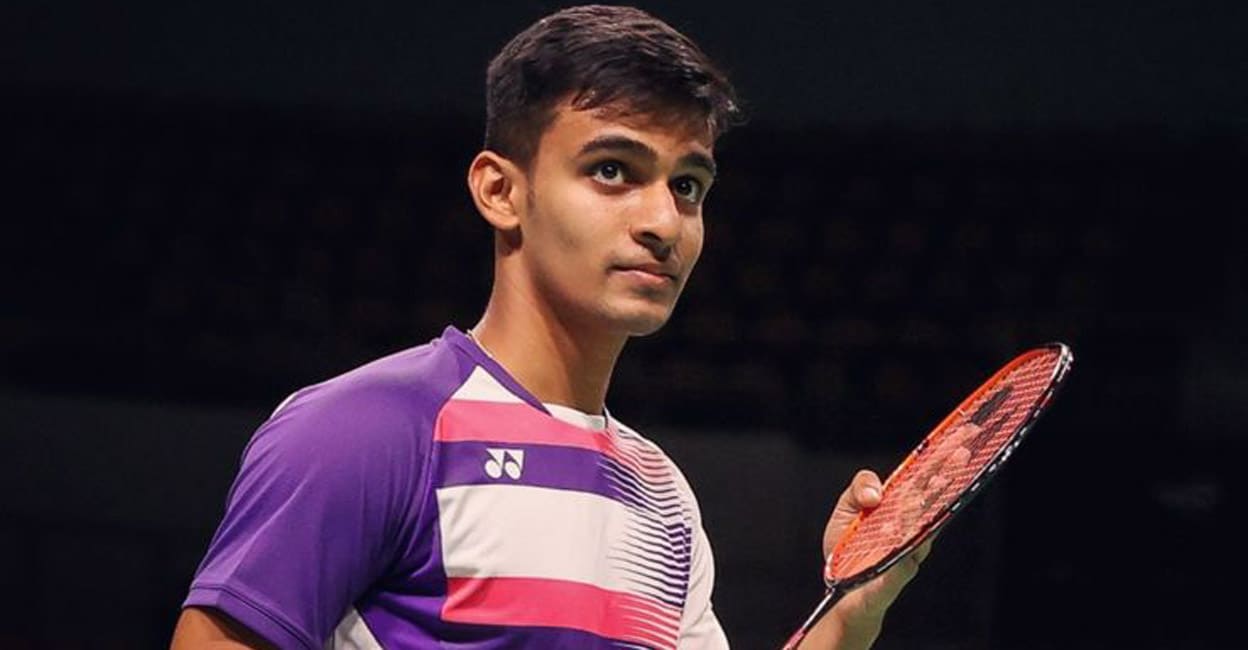 Source : Badminton Photo
Meiraba Maisnam who has been making a name for himself in last year or so came through the qualifying and won his fourth match of the week defeating the eighth seed Toby Penty from England 21-16,21-16.
Source : The Sangai Express
In the all Indian matchup Mithun Manjunath defeated Siddharth Pratap Singh 21-14,21-10 to book his spot in the next round where he meets the seed two Vittinghus from Denmark.
India had five participants in the women's singles draw but only two could make it to the next round. Much was expected of Ashmita Chaliha but she lost to an Indonesian Wardani 17-21,21-19,14-21 to exit in the first round itself. It was curtains for Rituparna Das and Keyura Mopadi as well in the first round. While Rituparna who made it to the maindraw since top seed had withdrawn surprisingly lost to Lauren Lam 18-21,17-21 Keyura who made it past the qualifying lost to Canadian Zhang Wenyu 21-16,7-21,15-21.
Ira Sharma shocked the seventh seed of the tournament Qi Xuefei 21-14,21-17 and Anupama Upadhyaya defeated Jenjira Stadelmann from Switzerland 21-12,21-18 to make it to the next rounds.
Source : Scroll
In the Mens doubles section PS Ravikrishna and SP Udayakumar were the only one who could make it to the second round, all the other four pairs lost in the first round itself.
Women Doubles K Ashwin Bhat and Shikha Gautam scored a good victory over the Danish pair of Busch and Schulz 21-23,21-12,21-10. It was curtains for the Panda sisters who were up against the top seeds Stoeva from Bulgaria 13-21,8-21.
In Mixed Doubles the pair of Ishaan Bhatnagar and Tanisha Crasto made it past the first round in 19 minutes defeating compatriots Surya and Panda 21-8,21-10. The other Indian pair of Nithin and Panda lost in the first round