The star compound archer who was left out of the National squad for the first two world cups makes a fantastic return. She is currently WR3 despite not participating this year.
In the men compound qualifying Abhishek Verma was the best placed Indian as he shot 711(355+356). With this score he was placed Sixth.
Mohan Bhardwaj who surprised everybody with the Silver Medal at the last WC continued his impressive performance to qualify at Twenty Sixth place with a score of 703(347+356)
Aman Saini will form the Men compound team as he finished as third best Indian at 33rd with a score of 701(350+351)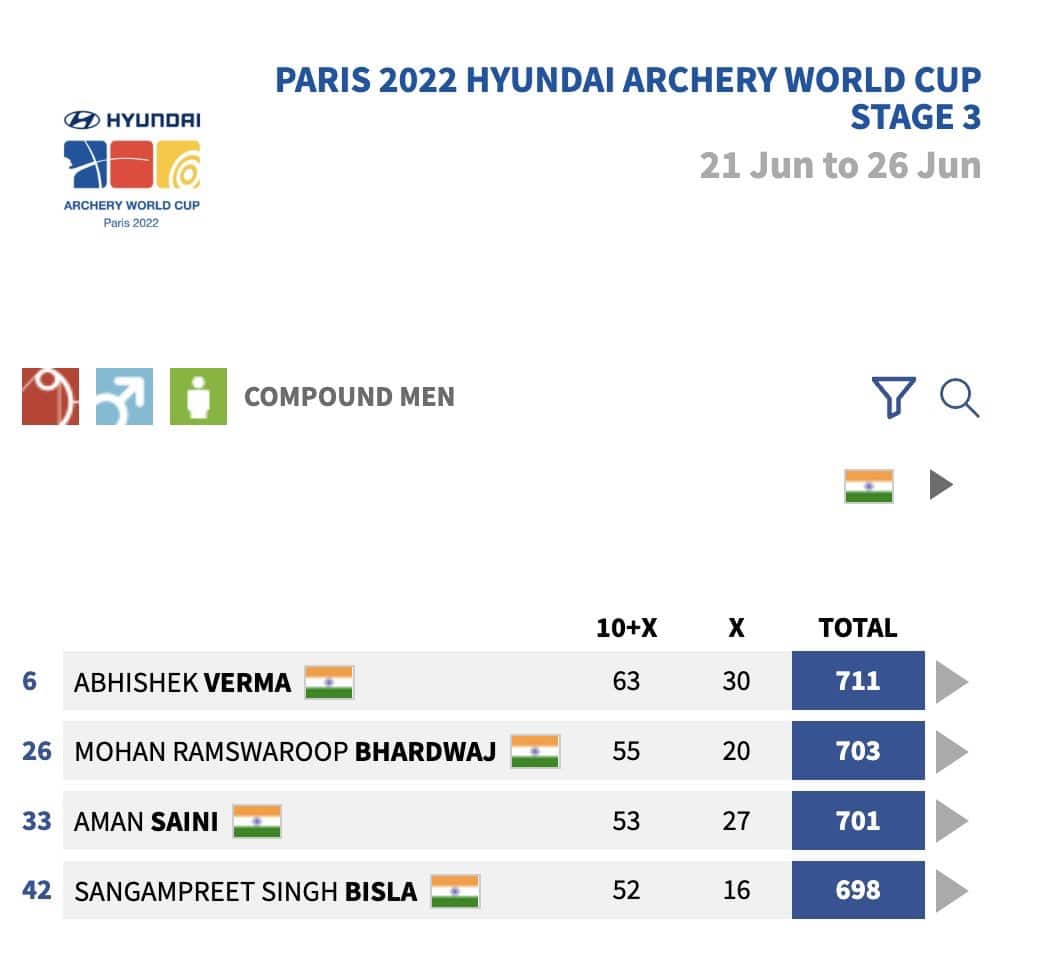 Sangampreet Bisla was placed 42nd with a below par 698
Indian Men Compound team with a score of 2115 was placed at Fourth place wherein Korea created a new World Record of 2137, old record was held by USA at 2133
Jyothi Vennam showed impressive shooting with a score of 705(353+352). Ella Gibson from UK just missed the WR by two points
Priya Gurjar and Muskan Kirar came up with identical score of 689 to be placed at 20th and 21st place and thus making the Women Compound team.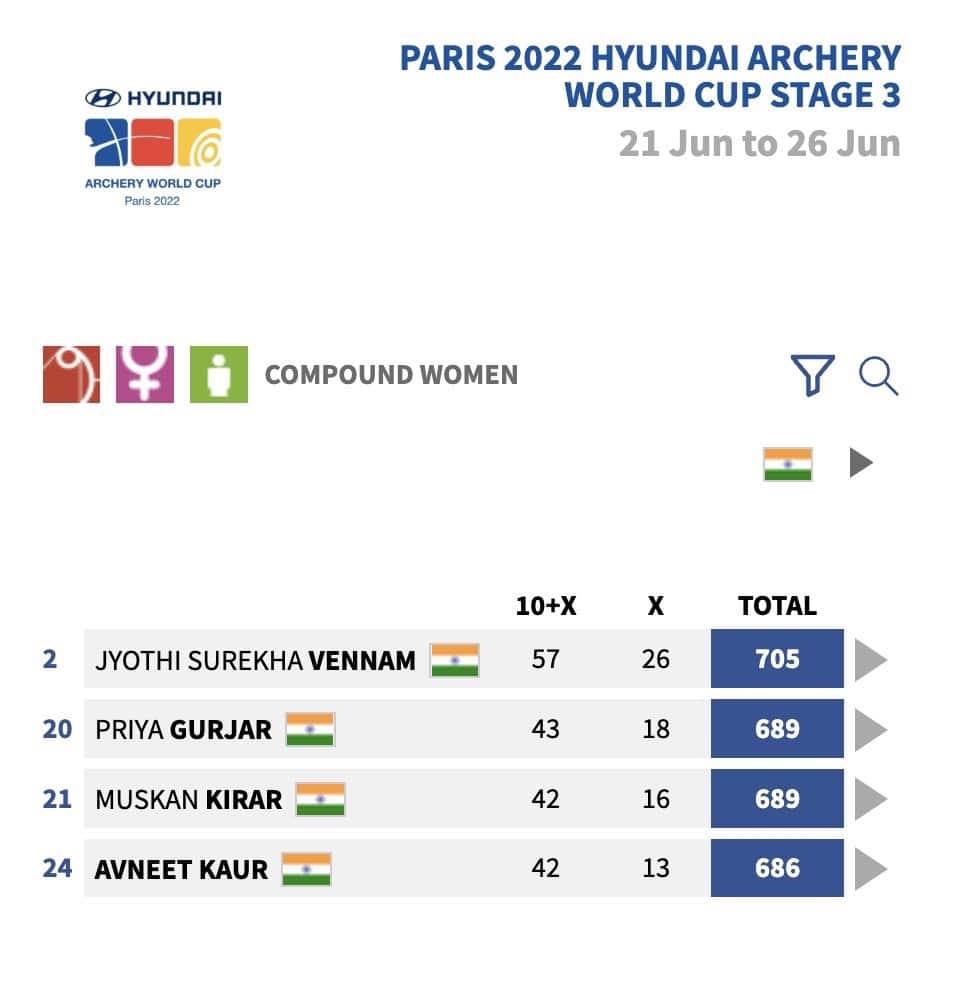 Avneet was not far behind as she scored 686 to be placed 24th
Indian Women team was placed at third position with a score of 2083
The mixed team of Abhishek and Jyothi are seeded third in mixed team with the top position being decided by more inner circle arrows.
All three team have received the first round byes