Five Indian Athletes took part in the competition held at Loughborough International meet in UK yesterday.
Jyothi Yarraji is quickly making a name for her in the country. She was dissapointed when the time of 13.09 achived at the Fed Cup was not getting considered for the national record due to wind assistance being above permissible limit.
Cut to a month later she went to Cyprus to compete in few international meets across Europe and she came out in flying colors breaking the two decade old national record by clocking a time of 13.23 sec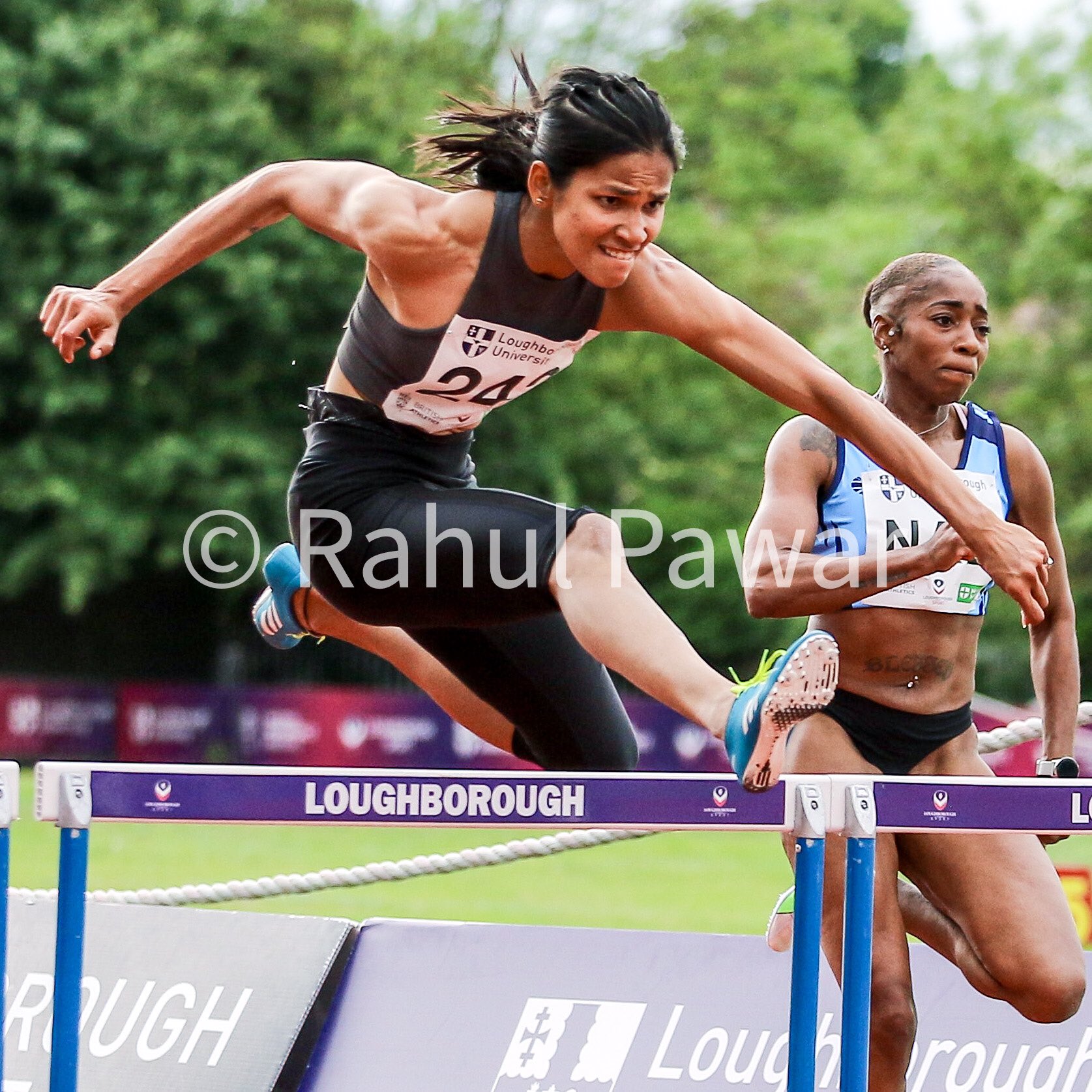 Credit | Rahul Pawar
The 22 Year old ran a much faster race yesterday at the loughborough meet when she led from start to finish to better the national record held by her in the 100m hurdles. She clocked a 13.11 sec to record a new national record. With this performance Jyothi has met AFI set qualification guideline for Commonwealth games. Jyothi was great in this race right from the start and cleared all 10 hurdles very well.
Jyothi comes from a humble background as her father Suryanarayana is working as a private security guard and her mother Kumari is a domestic help.
Amlan finished Fifth
The 200m National record holder Amlan Borgohain ran the race in 21.27 to finish fifth in the competition. This was better than his previous race in Cyprus wherein he closked 21.32 but slower than the 20.52 which he ran in Fed Cup to break the national record.
Siddhant Thingalaya does 13.97 while Young Graceson Amaldas finishes 110m Hurdles in 13.91 Second
The national record holder Siddhant finished 110m Hurdles in 13.97 to finish in second position. The 31 year old holds the current national record in 110 m hurdles with a time of 13.48 seconds, set at Altis Invitational Meet, USA in June 2017. While the young Graceson won the Junior competition with an impressive time of 13.91 second
Md Afsal the fifth Indian who was part of this meet had to drop out of the 800m race midway as he was not well.