The Defending Champions won both the tie in straight games on Day One of TT Team competition
On expected lines the Indian women team stormed past the their opponents from South Africa & Fiji in no time to put their one foot in the Quarterfinals. With the kind of squad India possess in the Commonwealth game it was never a question of  how many will India win but how soon will they close the tie.
India 3-0 South Africa
In the first matchup with South African team Reeth & Sreeja won the first match in straight games 11-7,11-7,11-5 and then Manika Batra entered the court to defeat Kalam 11-5,11-3,11-2.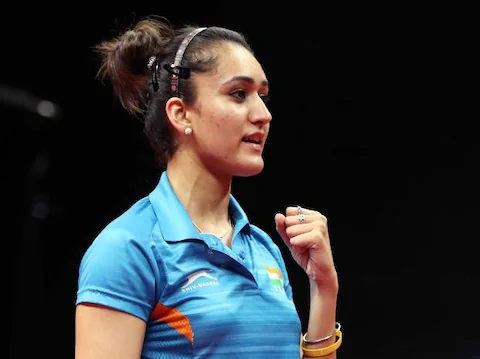 Sreeja the reigning national champion then came back to close the tie for India. She defeated Patel 11-5,11-3,11-6.
India 3-0 Barbados
When you have Sathiyan & Sharath in the team you will be expected to close matches against minnows like Barbados and this is exactly what happened. Sathiyan partnering with Harmeet defeated Harley & Knight 11-9,11-9,11-4. Then came the 10-time national champion Sharath Kamal who defeated Maxwell 11-5,11-3,11-3 to hand India a 2-0 lead with Sathiyan to play his singles.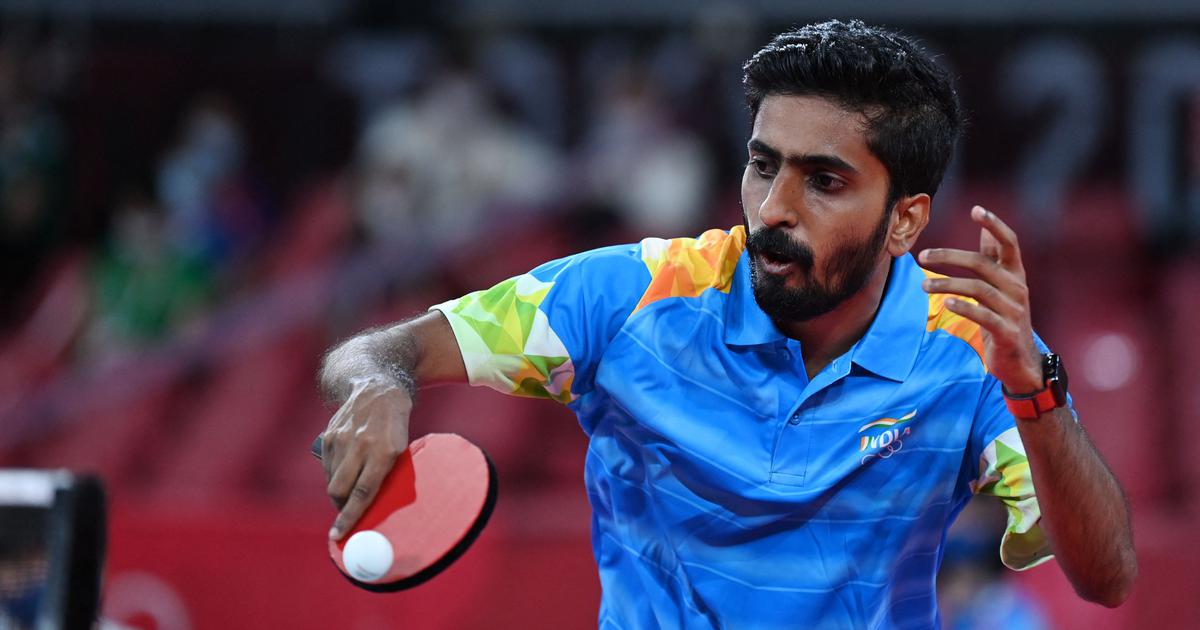 After winning the Doubles match just sometime back Sathiyan came back for a match against Knight and won without much effort 11-4,11-4,11-5.
India 3-0 Fiji
India made just one change in the team and gave chance to Diya Chitale instead of Reeth but the result wont change. Diya & Sreeja won the first match 11-8,11-3,11-5
Then came the posted girl of Indian TT Manika Batra and she meant business right from the start, she defeated Li 11-2,11-4,11-2
Sreeja came back to win her Singles match in no time defeating Yee 11-7,11-1,11-2 to close the match for Indian team and finishing a rather satisfying day for the Women Team.
India 3-0 Singapore
This was the much awaited clash between the two good teams from India & Singapore but India ensured the clean sheet remains intact for the day. Harmeet & Sathiyan did lose a game to the Singaporeans but were a notch above them through the match. They defeated Poh & Chew 11-5,11-5, 9-11,11-2 to give India a 1-0 lead.
Sharath Kamal scored a brilliant victory over Peng defeating him 11-8,11-9, 11-9 in a three game battle which went all the way down to wire.
However for Sathiyan it was a rather smooth sailing as he went past Chew 11-7,11-5,11-8 to win the second tie for India