Twelth IBA Women's World Boxing Championships set to take place from 9 May to 20 May
The upcoming 12th IBA Women's World Boxing Championships is a great opportunity for many athletes to show their potential. The tournament is set to
start on 9 May and will conclude on 21 May, 2022
. A total of record-breaking 394 elite female boxers from 84 countries will participate in this year's event.
For the first time, a purse of $2,4million will see the successful women medallists rewarded with the same prize money as men. The prize for first place is USD 100,000. The silver-medallists would receive USD 50,000 and both bronze winners in each weight category would get USD 25,000.
The Indian participation
The Indian contingent comprises of 12 women boxers are participating at the Women World Boxing Championship.
India is represented by reigning national champions in all weight categories except for the 70kg division, in which Olympic bronze-medallist Lovlina Borgohain has been given direct selection.
Nitu (48kg)
Anamika (50kg)
Nikhat (52kg)
Shiksha (54kg)
Manisha (57kg)
Jaismine (60kg)
Parveen (63kg)
Ankushita (66kg)
Lovlina (70kg)
Saweety (75kg)
Pooja Rani (81kg)
Nandini (+81kg)
All eyes will be on Tokyo 2020 bronze medalist Lovlina, World silver medalist 2014 Saweety, two time Asian Gold medalist Pooja Rani and Nandini.
The Sports Authority of India had allotted INR 92.12 Lakh to facilitate the training camp and competition for the team as they are sending an experienced squad for the tournament.
Before the tournament, a camp was set up from 20 April to 5 May, 2022.
The Indian squad trained with Turkey
, Algeria, Panama, Lithuania, Morocco, Bulgaria, Serbia, Dominican Republic and Ireland.
Nikhat (51kg), Manisha Moun (57kg), Jaismine (60kg), Lovlina (69kg) and Saweety Boora (75kg) have sealed their berths in the women's team for the Asian Games to be held in Hangzhou, China.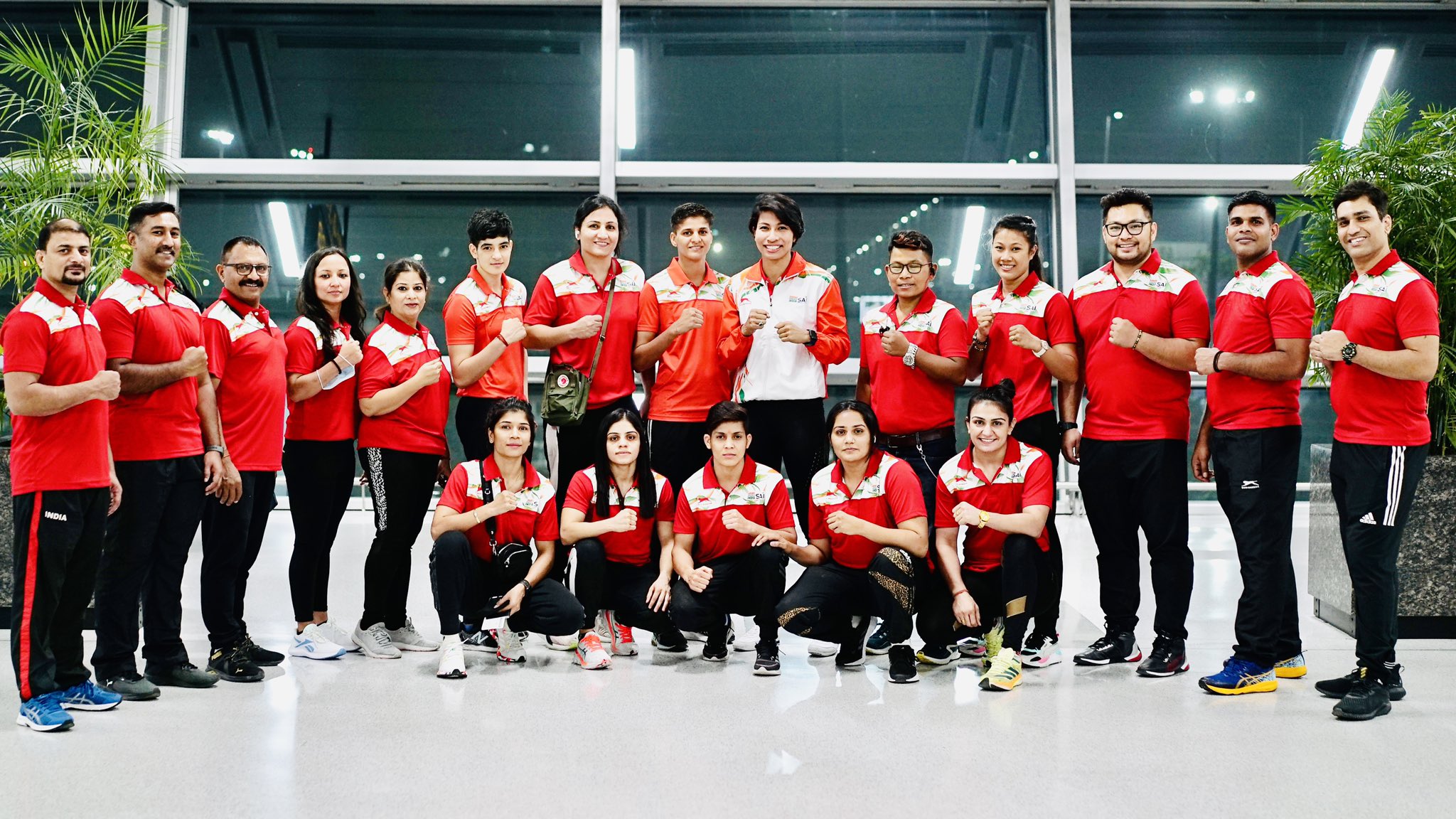 Source BFI
Before departing for the event, Asian Games-bound woman pugilist Nikhat Zareen says she has evolved as a "technical boxer" after analysing her past performances over the years. Nikhat, a part of the TOPS development team, is looking forward to an impressive show at the elite Women's World Boxing Championship in Turkey, scheduled from May 9 to 21.
The championship event will be a litmus test for the boxers ahead of the Commonwealth Games scheduled later this year.
Draw : 8 May
Prelim – Quarterfinals : 9-16 May
Semi-Finals : 18 May
Finals : 19-20 May