A champion Athlete and a social media celebrity. This is an extremely rare combination you find in India outside of Cricket, especially in Track & Field. And yet this middle distance runner, fondly known as THE QUEEN, captured the imagination of the country last year.
She broke the 19 year old 1500m National record which was previously held by Sunita Rani (4:06.03) by finishing the race in 4:05.39. This record and fame did not come in Olympics, but in the Open Nationals at Warangal in Sept 2021. After the heartbreak of missing out on Tokyo Olympics qualification by mere 4 seconds, the 1500m and 800m Gold Medals were definitely a huge confidence boost at the Open nationals. But since then Harmilan has not been seen in any competition, and has been out of contention for the World Championships and Commonwealth Games.
In a exclusive interview with Indiaportshub (ISH), we caught up with The Queen.
ISH – Hi Harmilan. We will start off with the most pressing question which everyone wants to know. You have been out of action for almost a year. Where are you and what have you been upto?
Harmilan – Hi. 2022 has been a huge struggle & setback for me. I have been running around not on track, but across India to recover and get myself correctly treated. In beginning of January itself I was in Rajasthan for strength training where I had planned a long off-season for myself. I was ready to drop the Federation cup in Apr 2022 and then directly go for the events in May and June to qualify for Asian Games, CwG and World Championships. During my Rajasthan training there was some renovation going on the track. There was a temporary mud step made on the track for the trolley to pass, so that the track is not spoiled. Unfortunately I had to run 6km (3+2+1) that day on the track. So you can imagine it was a like hurdle I had to jump and cross in each lap (15 times). That was the day I realised something is not right with my knee. It started paining really badly after that and affected my training.
ISH – So what exactly happened to your Knee ?
Harmilan – It was affected with Plica Syndrome. The worst part is not getting affected with it. The worst part is not getting the correct diagnosis and knowing about its existence. I had around 10-15 MRIs done in Delhi, Chandigarh and Patiala. This problem is never captured in regular MRIs, so doctors never gave me the correct prognosis. I use to take antibiotics and pain killers for some days, and then the pain use to start again. This went on for 3 months.
Then I went to Pune for a checkup when my coach Younis Khan suggested it. There I did the 3T MRI for the first time. And then I got to know that my Medial Plica is broken. My doctor then suggested that I can take a  2-3 months break + rehab and I would be fine, but then the Pain would resurface after 9-10 months. Or instead I can get it immediately operated. This was a really tough decision for me and my family, as I had to give up on the dream of running in the World Championships. Plus I was worried of the long term impact of this operation. But then I found genuine advice from some people and finally went ahead with the operation.
Until 3 weeks back I was doing my rehab and regular checkups in Patiala. But the results and the complete process was not satisfactory for me. I was not recovering the way I was suppose to.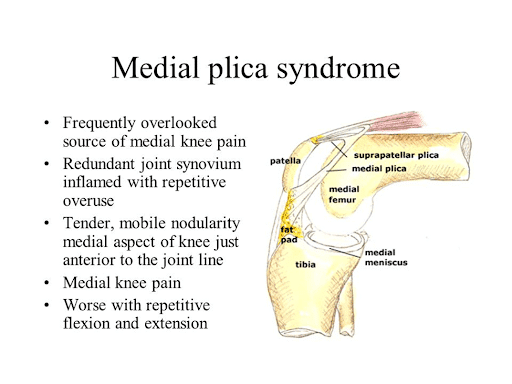 ISH – So where have you finally gone for your rehabilitation ?
Harmilan – I have been at the JSW facility since past 2 weeks now, and I will be here for next 2 months. It has been going really great. As soon as I came here they checked my strength in legs, my hamstring, my quadriceps, my calf muscles, my hips etc. And after doing the complete assessment they started my Rehab process. During this recovery process  I have realised how important these strength measuring devices are for the athletes.
ISH – So you have been completely onboarded in the JSW program, or this is just a one time arrangement?
Harmilan – Actually my managing company Anglian Medalhunt arranged this for me. JSW generally only takes care of the Athletes it is personally managing and they don't allow outsiders. But in my case a rare exception was made. My company is arranging the funds required to pay for this rehab in sponsorship with Adani enterprises. As per my rehab counsellors I believe my legs will be able to take at least 60% of my running load by August end.
ISH – What would this recovery look like ?
Harmilan – This month would include some light cycling and jogging apart from regular physio exercises. Weight training would start next week onwards. Before coming here my pain was 10/10. And now in just 2 weeks its 4/10. So my recovery will go as per plan.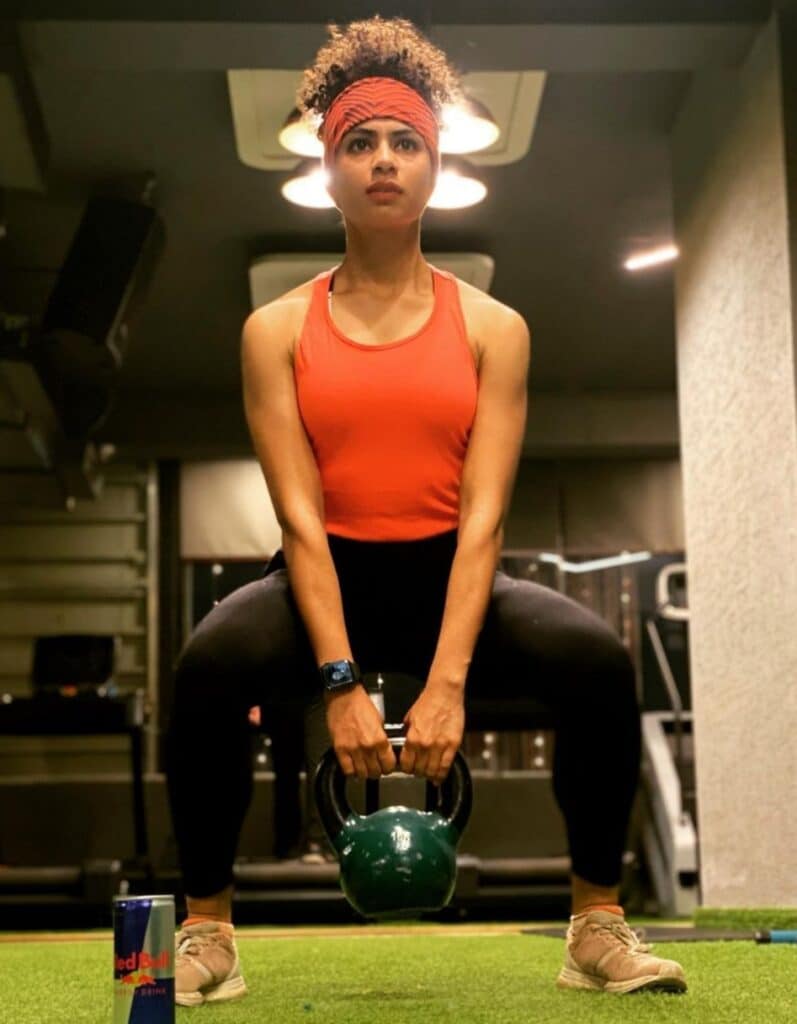 ISH – Does that mean 2022 will be completely gone in rehab only, and we wont get to see you compete?
Harmilan – If I wait to get 100% fit, then I can only make a comeback in the Federation Cup 2023. But I don't want to do that. This is my last year in the university and I would like to play my last Inter university tournament and also try to qualify for World Inter University Championships. The medal and the world university record of 1500m (4:01.32) can be within my grasp.
ISH – I am sure you would be regretting missing out on qualifying for World Championships in Oregon and CWG in Birmingham?
Harmilan – Very very much. Infact I was already in line for the World championships. They had sent and invitation letter to AFI for me. But then I told AFI about my operation and recovery. AFI understood that it wouldn't make sense to send someone just for the sake of participation. And even I would have felt bad underperforming wearing India's jersey.
Going to a global event, I didn't want to be one of those athletes who take pictures, post on social media and come back home. I actually want to win a medal when I represent India.
ISH – What is the trajectory you are looking at in the coming months?
Harmilan – After my rehab is over, first target would be to test myself in a local college event. Then move on to inter university and touch at least 4:15. Then participate in Grand Prix and target to go below 4:10. After that I will discuss with my company to send me abroad for training.
ISH – Any particular destination in mind? Kenya perhaps?
Harmilan – Not Kenya because training there specializes & focuses more on endurance, and I need to focus more on my speed. Haven't really finalized a location yet, but will decide between Morocco, USA and Ethiopia.
ISH – Avinash Sable has also taken this direction and he is showing improved results in 3000m Steeplechase. Are you also looking to replicate that ?  and wouldn't you find that level of training in India?
Harmilan – Yes exactly (on Avinash's point). In India if I have to improve my record and come near the world levels I would have to train with Boys. That becomes very difficult to manage. In foreign locations I would definitely improve when training with 5000m girls. Running with them is a challenge which will improve my speed.
ISH – So you would not be focussing on 800m anymore, or will that happen eventually?
Harmilan – Presently I would like to spend my focus and energy on my forte that is the 1500m. I would definitely run 800m next year depending upon my progress chart in 1500m, my knee and whether on that particular day I have the energy left to run that event. Will definitely try one race before the Asian Games.
ISH – Last 1 year has completely overhauled your social media presence. You are doing a great job on engaging the followers and the brands. How have you dealt with this and how has it impacted you personally/professionally ?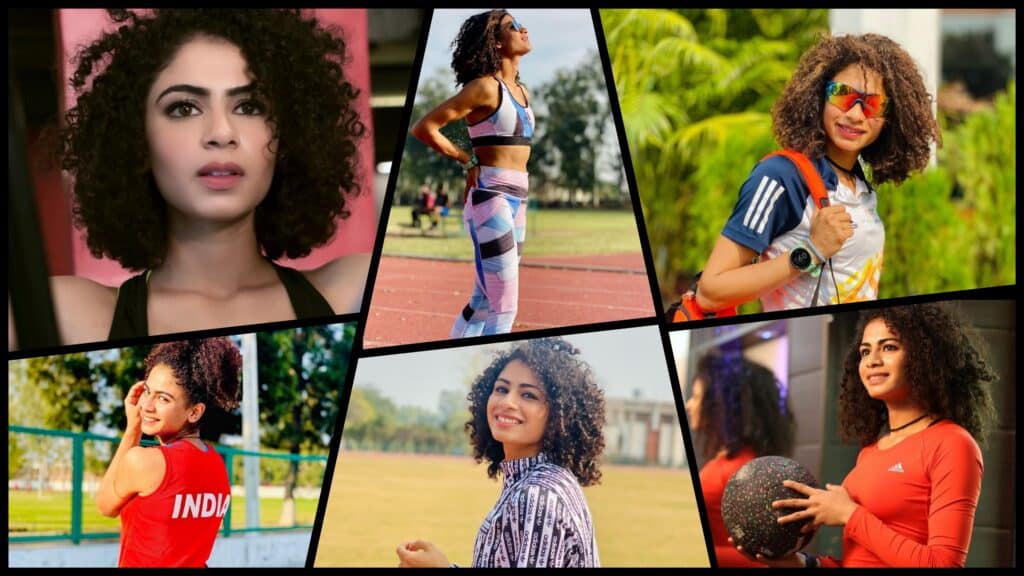 Harmilan – Actually focus in 2021 was only to break the national record. Everything that has followed is the byproduct of my 2021 season. After my NR effort apart from congratulations which many people messaged, what made me more happy was that budding athletes started approaching for a diet plan and workout plan. I was happy to share so that these kids don't waste money, which is anyways scarce for us. With increased social media following, the other important development was that brands started approaching me to promote their products. This has given me the financial freedom needed to get myself better coaching, equipment, nutrition, medical and travel. Athletes are always dependent on their families if there are no sponsorships. Thankfully I don't need to burden my parents anymore. Infact I am always happy that my younger brother can now ask me to buy stuff and I am able fulfil it.
ISH – So are you getting brand endorsement, or these are simply barter product promotions ?
Harmilan – Some are barter and others are brand endorsements. Actually this is where having a good managing partner comes in handy. An athlete will never go asking for money, so the agent/manager needs to do this for you. Last 1 year I have really worked hard to create a portfolio on Instagram and become choosy on which products I endorse. There were 2 occasions initially when the product I promoted were of bad quality which in turn led to some of my followers raising this issue. Hence now I am wary of with whom I work.
ISH – Does the continuous Instagram engagement hamper your training in any way
Harmilan – Nope. I am aware of how to maintain that balance. Infact I am surprised at athletes (not just track & field) who hardly ever perform on the field & rarely participate in competitions, but have massive following by creating high end reels and posts. That is such a big disconnect which I find very difficult to swallow. I would never be able to do that if I stop performing.
ISH – Is there any objective or target you have in mind w.r.to social media?
Harmilan – The target is to reach 1 million followers by Olympics. 1st priority is performance and then grow the social media along with it. I look upto the global foreign athletes on how they not only give top class performances on the global stage, but also cultivate massive social media presence for themselves and for their country.
ISH – Coming to global performances, Neeraj Chopra being an exception, why are we not seeing many Indians winning global medals in track and field?
Harmilan – How will that come? First of all finances are a huge issue. Majority of athletes come from poor backgrounds and give up half way due to lack of funds. Another aspect is infrastructure. If you just compare the SAI grounds and infra with private institutes like those of JSW and Reliance you will see the difference of how the beginnings are very different for our young athletes. To win global medals the infra of gyms, strength detection machines, coaches, etc  needs to be in place right from the beginning. And not when you have become a National champion. Most of all we need Event specific A grade coaches. When a Shotput coach is teaching sprints and also hurdles, then that's not a good sign. In therapy I have come to realise the importance of taking over-hydration. Athletes should be taught from the beginning to not over drink fluids, otherwise that washes off essential minerals from your body.
ISH – These problems are well known across the Athletics ecosystem and will take time to improve. But if there is one thing that can be immediately changed, what would that be?
Harmilan – The State prize money. That needs to improve asap. Currently when someone wins a state level competition they are paid approximately Rs 5000-10000. That's peanuts if you want that person to compete next on a National level. In this money only the travel tickets will come to reach the national competition. The prize money at State level now needs to improve at minimum Rs 75,000 for a Gold medal.
ISH – What is your short to medium term plan? Apart from global medals and Instagram following what else you are dreaming of right now?
As soon as I win a big global medal in next 1-2 years, I am planning to open a sports injury centre in Patiala
Harmilan – First of all as soon as I win a big global medal in next 1-2 years, I am planning to open a sports injury centre in Patiala. This is extremely important because once an injury happens, athletes have to come to bigger cities and spend all their funds on getting it treated. Several talented athletes give up their career midway just because they are not able to treat and recover from injuries. My small setup in Patiala will atleast help some promising needy athletes.
ISH – How is your current coaching? Are your parents still involved considering they too have athletics background?
Harmilan – Yes they are very much involved. Infact I had to convince my Father a lot before coming to JSW. He was insistent that I should stay home and recover in Patiala itself. But on the last day before coming here, he finally got convinced (laughs). My coach Younis Khan has been with me for a long time. He is a true coach because he knows my potential and where can I achieve it. He told me very clearly that he can take me to max 3:58, but to reach 3:55 I will have to look outside for foreign coaching.
ISH – Finally we would like to understand your future plans. Like many athletes is it to run as long as the body permits? or take up a sports quota job? or get married and settle down? or take up coaching ?
Harmilan – Actually its neither. My goal is to win a medal at the Paris Olympics 2024, and then maybe hang my shoes. I am neither interested in taking up a job nor getting married soon. Coaching is not my cup of Tea. Whenever I have tried to conduct session for youngsters, after seeing that they are tired I stop their training. A good coach needs to push their pupil harder which I am not able to do. After leaving sports  I would like to make a career in Fashion, Modelling and advertising.