Hrithik Marne was crowned National champion after Seven Years, we got a chance to speak with him.
Here's what he had to say.
ISH:Could you explain how you got into sports climbing?
I started climbing from 2011 but Initially I started with Kabaddi. One day I saw a sports climbing wall being built nearby and from thereon started practicing. Within a year I started to compete in events.
ISH: You were crowned champion in the Lead after 7 years at National Championship held at Uttarkashi.How did it feel?
I should have won the gold medal in the last National Championships itself. The officals said that my leg had touched the anchor which I didnt. I even argued with them about this but they game me a yellow card for this. Nevertheless had to settle for silver. This year I had a good training stint in Spain and was confident of performing well this time.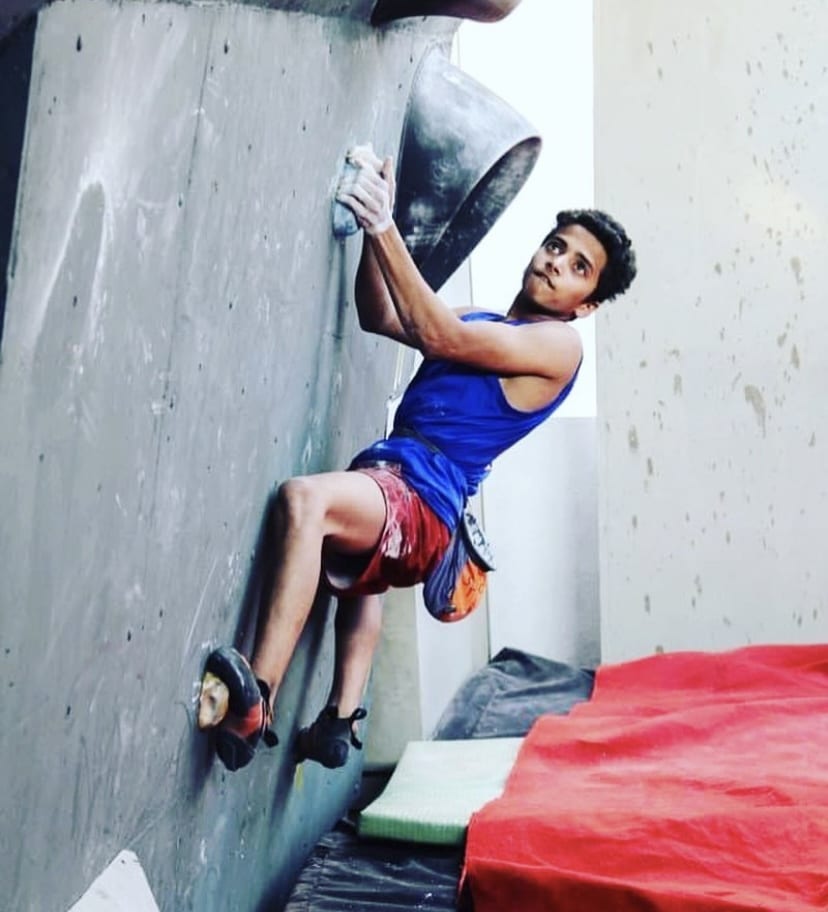 ISH:Your best finish at the World Level has been at the Singapore at the Asian youth Championships in 2018.How has your transitioning been from junior to senior level.
After 2019 I have predominently played at the Senior level. The change from junior to senior was the level of dificulty. In Junior's I did not face much difficulties but in Senior the level has increased.
"Difficulty in the sense the routes set up in lead and bouldering during the tournaments".
ISH: Where do you train and the facilities there?
In India I train at the Shivaji training center in Pune and the facilities are good. Along with the Artificial climbing I have started practising a lot in natural rocks. The players who win medals at the World Level do a good number of outdoor training which has improved their muscle and shoulder strength.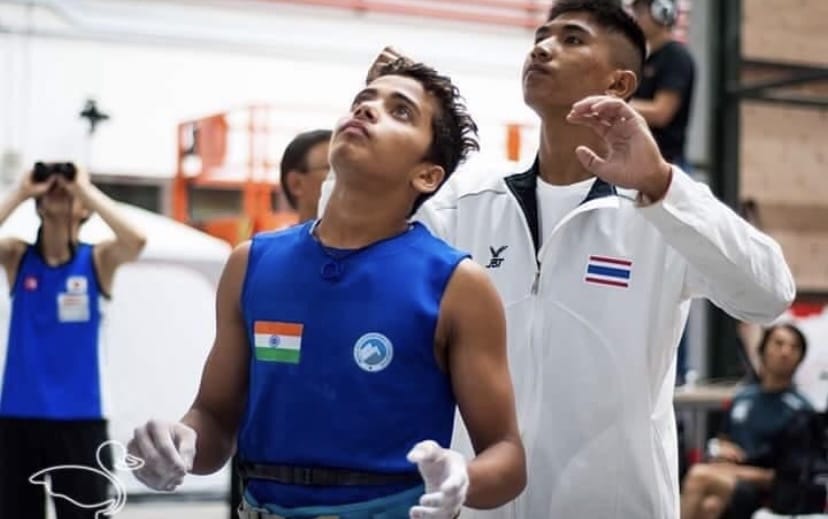 ISH: You had participated in few World Championships held in France and Switzerland last year. How was your experience there?
Had a good experience training and participating in World Championships at Europe. Got to learn a lot from the experienced athletes. But the athletes there do not share their training regime and the techniques. They only share few information. So staying and practising in Europe pretty much helped me go to the next level. I had also recently cleared the 8c+ difficulty level which not many in India have cleared. There are many difficulty levels like 8a , 8b etc. The world's best athlete clear the 9c difficulty which helps them perform better. My aim is also to get to that level.
ISH: How do you train everyday setting the routes in Lead and Bouldering and a few points on about the level of difficulty.
During training coaches sets up certain route and I train according to that. But in India we do not have European level climbing wall. To be more precise the walls are bent at an angle of 35 or 40 degress during tournaments. Climbing those walls are very difficult as we do not get to practise in such walls in India. The walls in India are set at an angle of 90 degress which does not help much to compete against the best athletes. That is the reason why I take up few training stints in Europe and get to experience that because training after a certain period in India doesnt help improve performance.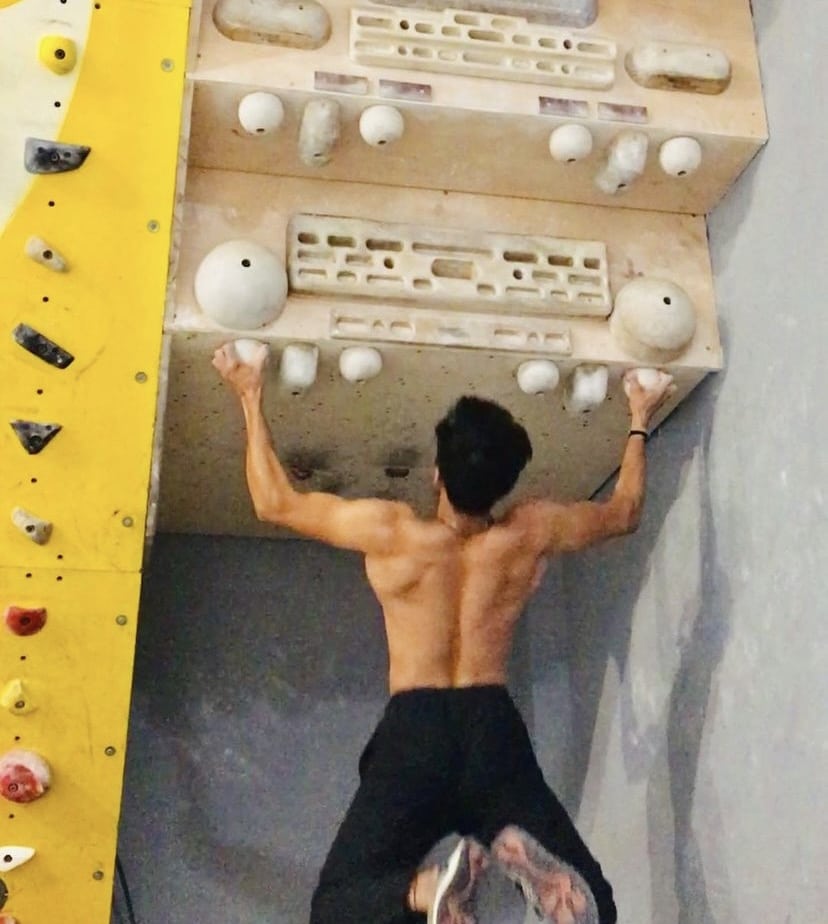 ISH:Your next goal?
There is an IFSC World Cup scheduled to be held in Indonesia from Sept 24th. Would like to perform there. But the ultimate goal is to qualify for the Paris Olympics.
ISH: How has the infrastructure in India been overall.
There are quite a few good climbing walls in India. Tata in Jamshedpur is the best amongst the all in India followed by Bengaluru and Delhi. I would be heading to Bengaluru for a 2 week training stint before the World Cup.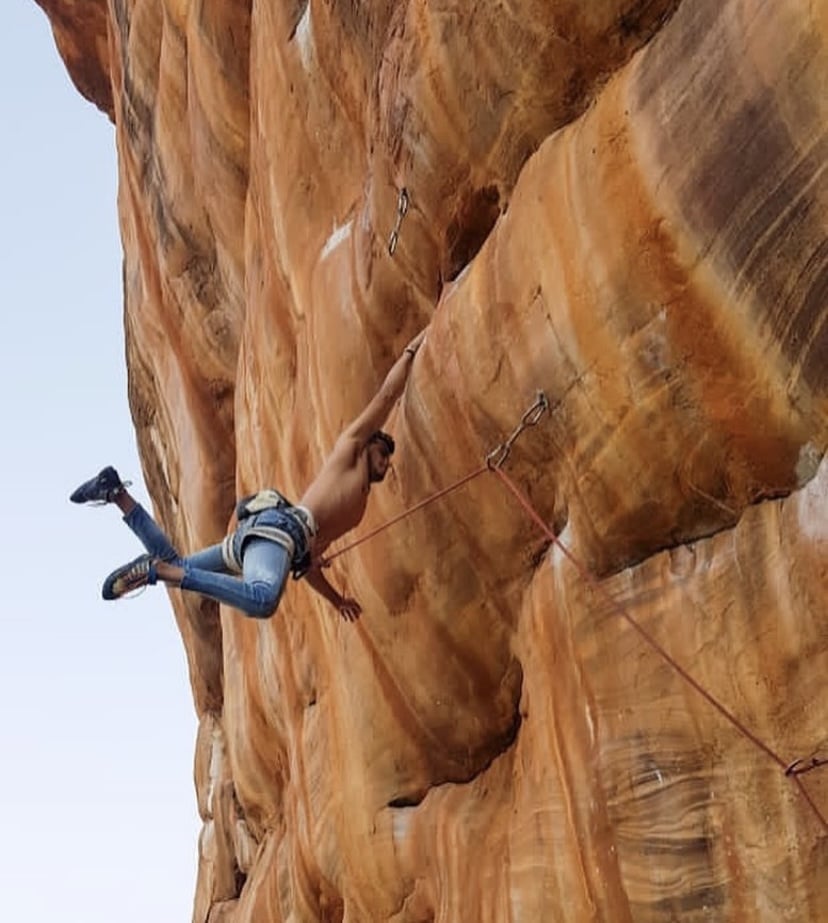 ISH: Which one do you think are you strong at Bouldering or Lead?
Presently I am giving more weightage to Lead which is my strength. But I am into Bouldering as well. In Olympics since the combined scores are taken, I thought of specializing in Lead completely and practise Bouldering simultaneously.
ISH: Growth of sports climbing in India?
When I took up this sport last decade no one knew what this sport is. But now I get to see many youngsters train and play which is a great improvement.
ISH: Do you have any sponsorships?
I am supported by an IT firm Bristlecone.