The 400 metres or 400-metre dash
400m or one lap race is an endurance race event in track and field competitions. It has been part of the athletics events at the Summer Olympics since 1896 for men and since 1964 for women.
On a standard outdoor running track, it is one lap around the track. In many countries, athletes previously competed in the 440-yard dash (402.336 m)—which is a quarter of a mile and was referred to as the 'quarter-mile race' instead of the 400 m (437.445 yards). Quarter mile concept is now obsolete.
The 'diaulos', one of the original events of the Ancient Olympics, was a race around two marks, roughly comparable to the modern day 400m.
The event has provided great Olympic memories, from Eric Liddell's 'Chariots of Fire' victory at the 1924 Paris Olympics to Wayde van Niekerk's gold medal success at the 2016 Rio Games.
On the women's side, most talked about victory was of Australia's Cathy Freeman in the 2000 Sydney Olympics in front of a record TV audience of 7 million people in her homeland.
Only two athletes have won back-to-back Olympic 400m titles; US great Michael Johnson in 1996 and 2000 and Marie-Jose Perec in 1992 and 1996.
The current men's world record is held by Wayde van Niekerk of South Africa with a time of 43.03 seconds. He is also the Olympic record holder. Steven Gardiner is the reigning Olympic Champion and World Champion. The world indoor record holder is Michael Norman, in 44.52 seconds.
The current women's world record is held by Marita Koch, with a time of 47.60 seconds. Salwa Eid Naser is the reigning women's world champion, while Shaunae Miller-Uibo holds the women's Olympic title.
It is rare to see Olympic double gold in athletics. An Olympic double of 200m and 400m was first achieved by Valerie Brisco-Hooks in 1984, and later by Marie-José Pérec of France and Michael Johnson from the United States in 1996. Alberto Juantorena of Cuba at the 1976 Summer Olympics became the first and so far the only athlete to win both the 400 m and 800 m Olympic titles.
From 31 appearances in the Olympic Games, the men's gold medalist came from the US 19 times.
Men | Muhammed Anas Yahiya holds the national record with a time of 45.21 seconds in Czech Republic in 2019.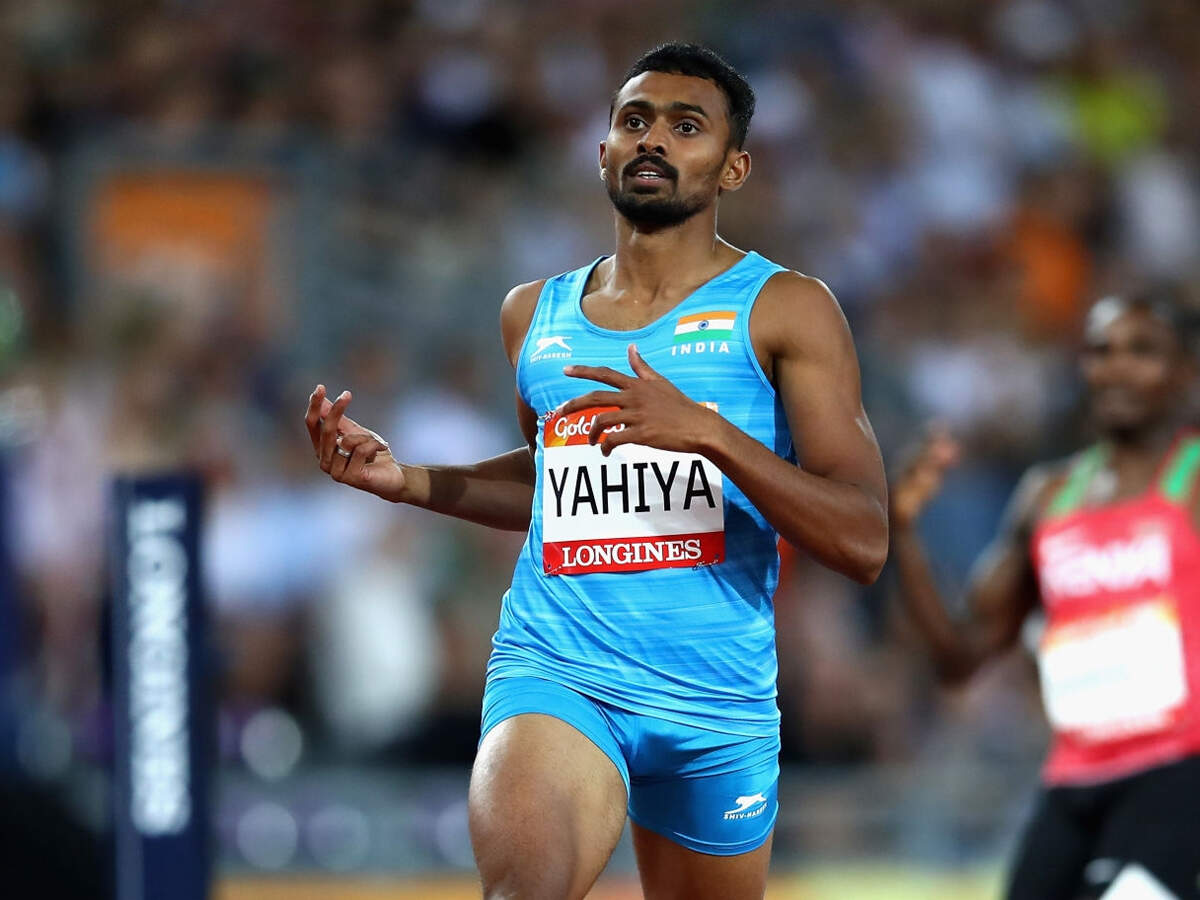 Women | Hima Das holds the record with a timing of 50.79 seconds , that she achieved at the 2018 Asian Games