Today onwards, We are starting a new feature in the round up wherein we will talk about one sports or sporting events.
Today's event is the 100 metres or 100-metre dash
It is a sprint race in track and field competitions. The 100 meter sprint is the shortest outdoor running distance. It is one of the most popular and prestigious event in the sport of athletics.
It has been contested at the Summer Olympics since 1896 for men and since 1928 for women. The same has been contested in the World Championship since 1983.
The reigning 100 m Olympic or world champion is often named "the fastest man or woman on the earth".
The 10-second barrier has historically been a barometer of fast men's performances, while the best female sprinters take eleven seconds or less to complete the race. The current men's world record is 9.58 seconds, set by Jamaica's Usain Bolt in 2009, while the women's world record of 10.49 seconds set by American Florence Griffith-Joyner in 1988.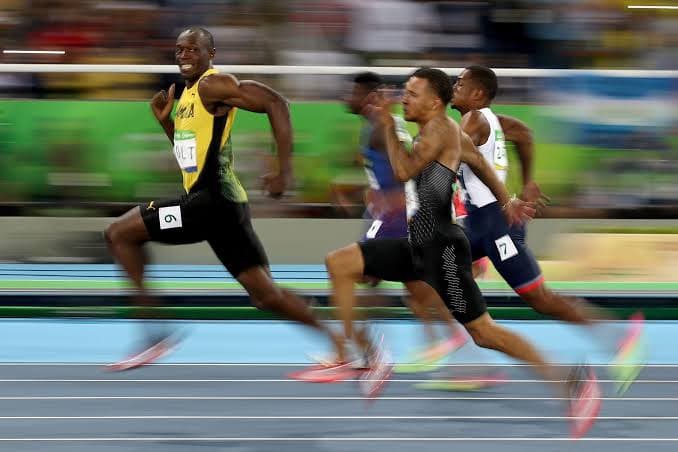 The reigning world champion is Christian Coleman of USA 🇺🇸 in men's category and Shelly-Ann Fraser-Pryce of Jamaica 🇯🇲 in the women's category.
Lament Marcell Jacobs of Italy in 9.80 seconds and Elaine Thompson-Herah of Jamaica in 10.61 seconds are the men's and women's reigning Olympic champions.
US athletes have won the men's Olympic 100 metre titles 16 out of the 28 times that it has been run. US women have dominated this event, winning 9 out of 21 times.
Men | Amiya Mallick holds the 100m record with a timing of 10.26 seconds which was set at the Federation Cup in 2016.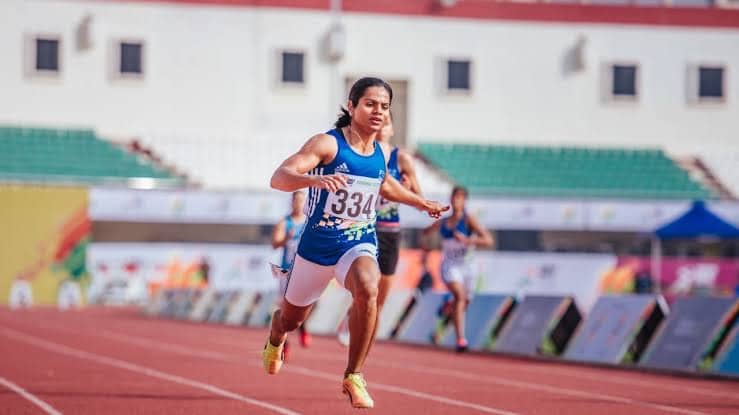 Women | Dutee Chand holds the national record with a timing of 11.17 seconds that was achieved at the IGP in 2021.