Indian mixed team studded with stars broke no sweat in defeating Pakistan in first group match in Badminton
When you have PV Sindhu, Srikanth Kidambi, Lakshya Sen & Chirag/Satwik at the Commonwealth level it makes for a deadly team. Indian team who had won gold in the mixed team event in the last games held in Gold Coast started off on expected lines.
There are no doubts that India will top the group which has teams from Pakistan, Sri Lanka & Australia. None of these teams are expected to posses any challenge. It will be surprising if they take any game as well from Indians.
After a lot of confusion on whether we get to see the Badminton team from Pakistan they finally turned up for the match and made up for good match practice for the Indians. Pakistan has come to Birmingham with only a four member squad at the games and its always going to be challenging to play back to back matches which are not even going to the decider game.
The first match between the mixed doubles pair of India and Pakistan was won by Sumeeth Reddy & Ashwini Ponappa. They defeated Irfan & Ghajala convincingly 21-9, 21-12.
A lot of fans were waiting to see how Lakshya Sen plays after a long gap but instead it turned out it will be Srikanth Kidambi. No matter who was playing from India in the men singles the result was always written on the wall. Srikanth defeated Murad Ali 21-7, 21-12 to give India a 2-0 lead.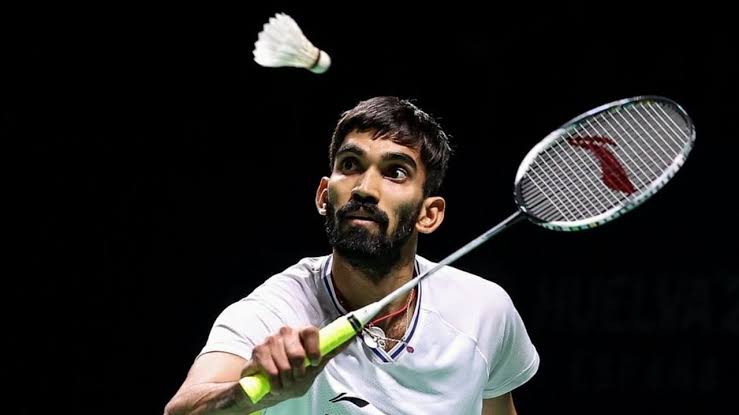 Even in the third game one would have expected to see Aakarshi but Sindhu took the court against Mahoor to win comfortably 21-7,21-6 to hand India an unbeaten lead of 3-0.
The rest two matches were left more of match practice and Men doubles pair of Chirag/Satwik won 21-12,21-9. The women doubles pair of Gayatri/Treesa made quick work of an already tired pair of Mahoor & Ghazala to win 21-4, 21-5.
Indian team to play two group ties today
The Indian team will play two set of five matches during the day against Sri Lanka & Australia. In the match between Sri Lanka & Australia it was the Indian neighbors who got better of Aussies