HS Prannoy's fantastic run in the BWF World Championships in Copenhagen came to an end on Saturday after he went down in a close contest against former world junior champion and third seed Kunlavut Vitidsarn in the men's singles semifinals.
The world no. 9 Indian began strong and clinched the opening game with an aggressive approach. But the effort of beating two former world champions in marathon encounters in the earlier rounds seemed to catch up with him as he went down 18-21, 21-13, 21-14. Prannoy will bring home the country's only bronze medal from this edition of the championships.
In the opening game, Prannoy adopted a simple game plan of not allowing Vitidsarn to settle into any sort of rhythm. He was good at anticipating his opponents cross court smashes and opened up a 11-5 lead at the mid-game interval after winning seven straight points from 4-5 deficit.
The 31-year-old Indian was put under pressure thereafter by VItidsarn but kept his nerves to convert the second game point.
With the momentum in his favour, Prannoy opened up a 4-0 lead in the second game before Vitidsarn slowed the game down, forcing his opponent to take more risks while going for the winners. The ploy worked as he won five consecutive points to take a 11-7 lead at the mid-game interval.
The Thai shuttler was in complete control after that as he forced a decider and it felt like Prannoy needed to summon up all his reserves to keep his hopes of making the final alive.
Prannoy began aggressively again but Vitidsarn relied on his defence to force the Indian into long rallies tiring him further.
And once the players changed ends with the Indian trailing 7-11, it was always an uphill task for him to close the gap. A wide smash after an hour and 16 minutes from Prannoy meant that Vitidsarn would be playing in his second consecutive world championship final where he will face the winner of the match between Kodai Naraoka of Japan and Anders Antonsen of Denmark.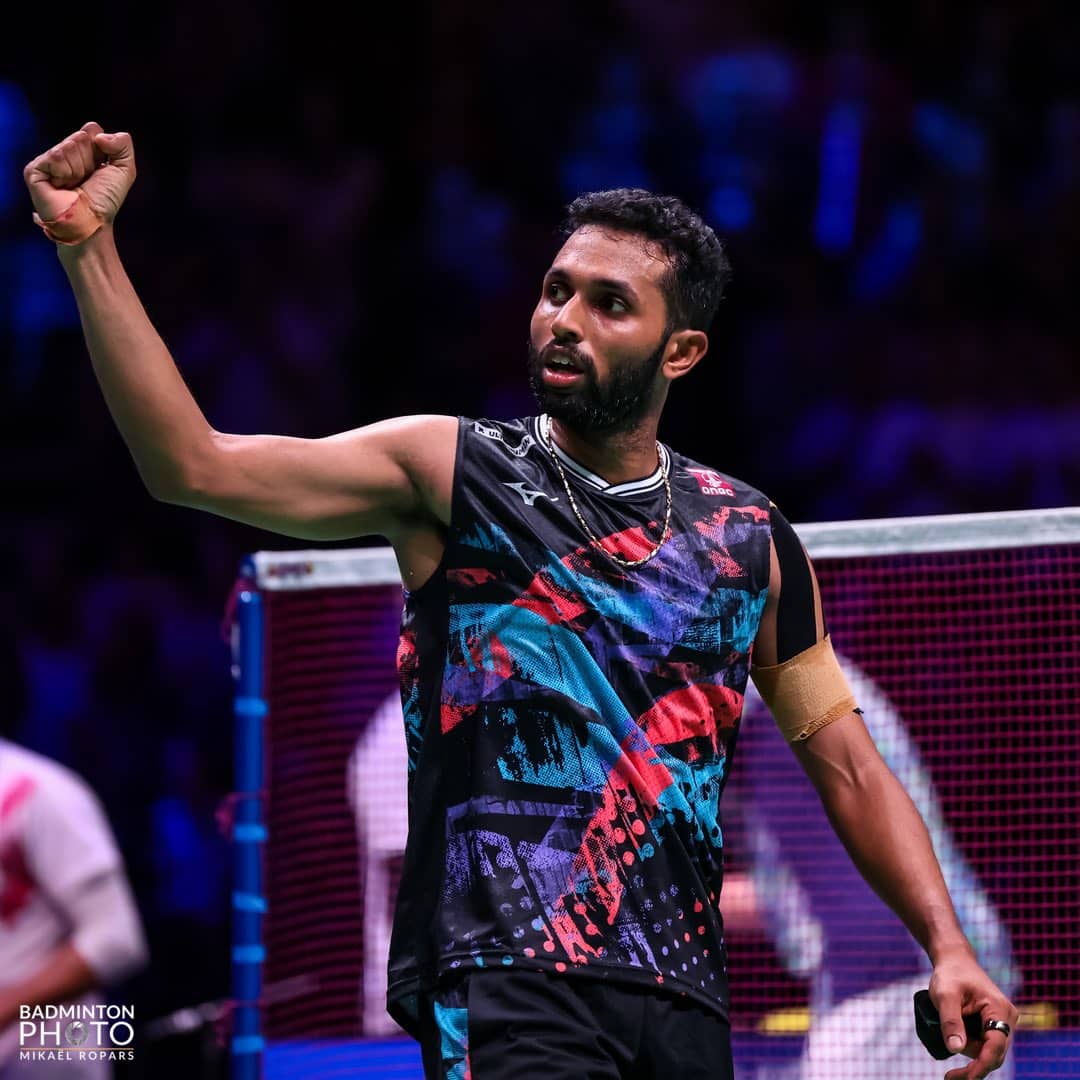 Courtesy Badminton Photo
Congratulating Prannoy on his bronze winning effort, Badminton Association of India's General Secretary Sanjay Mishra said, "It has been a remarkable week for Prannoy. Defeating two former world champions is not an easy task. This Bronze medal is a testament of his hard work, dedication and perseverance. We at Badminton Association of India are very proud of our shuttlers as we have continued our medal winning streak at the BWF World Championships since 2011. I wish Prannoy more success at the upcoming competitions."