Antim Panghal 53Kg bags Gold while Sonam 62Kg, Priyanka 65Kg & Priya 76Kg earned Silver Medal
Written By : Raghava Ravuri
The historical Gold that Antim won made her the first ever Indian Women Junior World Champion. The pre-tournament star from India Sonam Malik lived upto her reputation only to lose to the mighty Japanese wrestler. Japan were so impressive that they medaled in each of the ten categories with a whopping Eight Gold.
The Historic Antim Gold
Antim Panghal from the under 53kg category started off aggressively against Altyn Shagayeva of Kazakhstan with two takedowns within the first three minutes.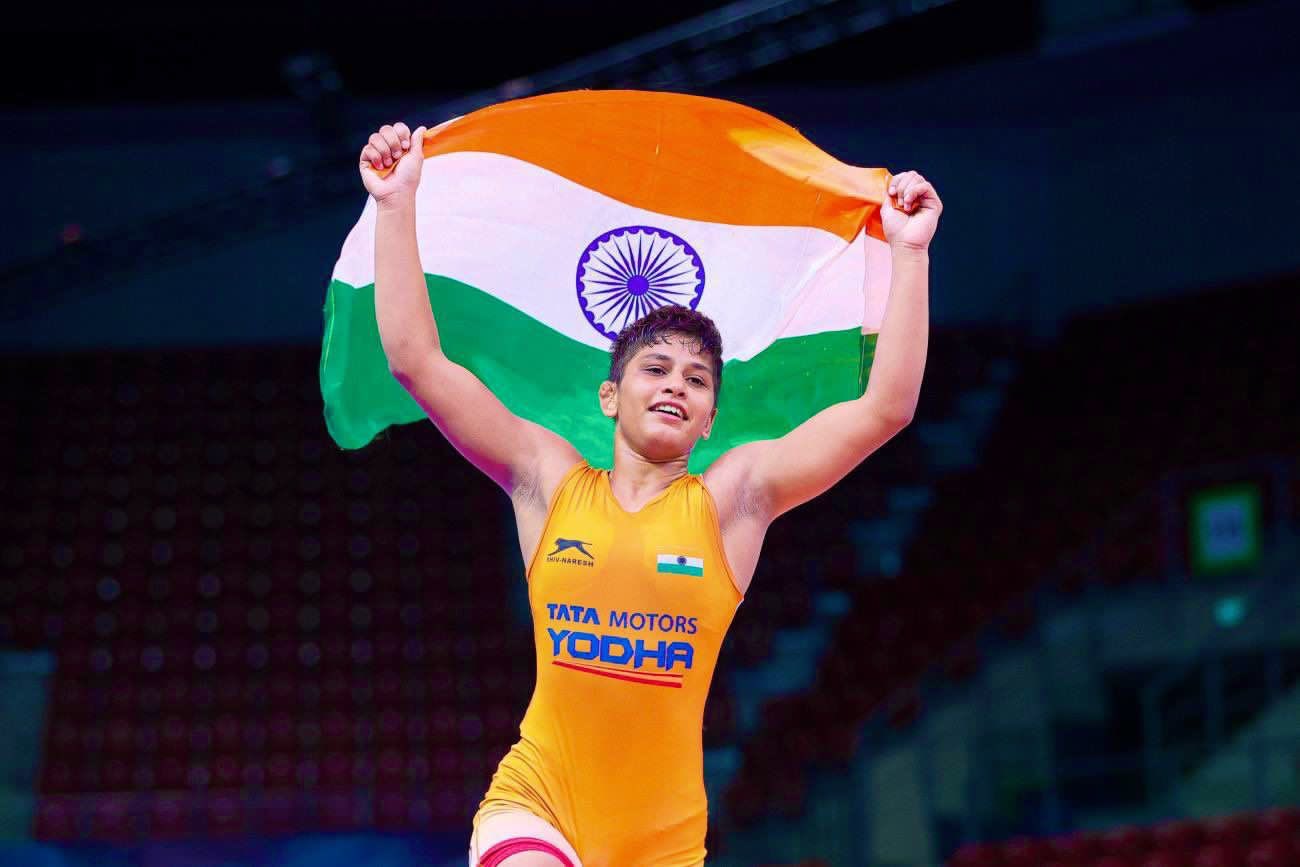 Source Wrestling
Antim held momentum throughout the match clinching a historic gold medal in style at the U20 World Wrestling championship held in Sofia, Bulgaria. Antim is the first Indian woman wrestler to win a gold medal in the U20 World Championships.
She won the match with an unassailable lead of 8-0. She scored 6 points in the first round before seeing off the second round, in the process adding 2 points to her tally.
Olympian Sonam Malik Won Silver Medal
Sonam Malik in the 62kg category bagged silver as Ozaki from Japan dominated the first minute and won by fall to conclude the match 6-0. Earlier Sonam Malik defeated U23 Asian championships silver medallist Bermet Nuridin Kyzy of Kazakhstan in the semifinals.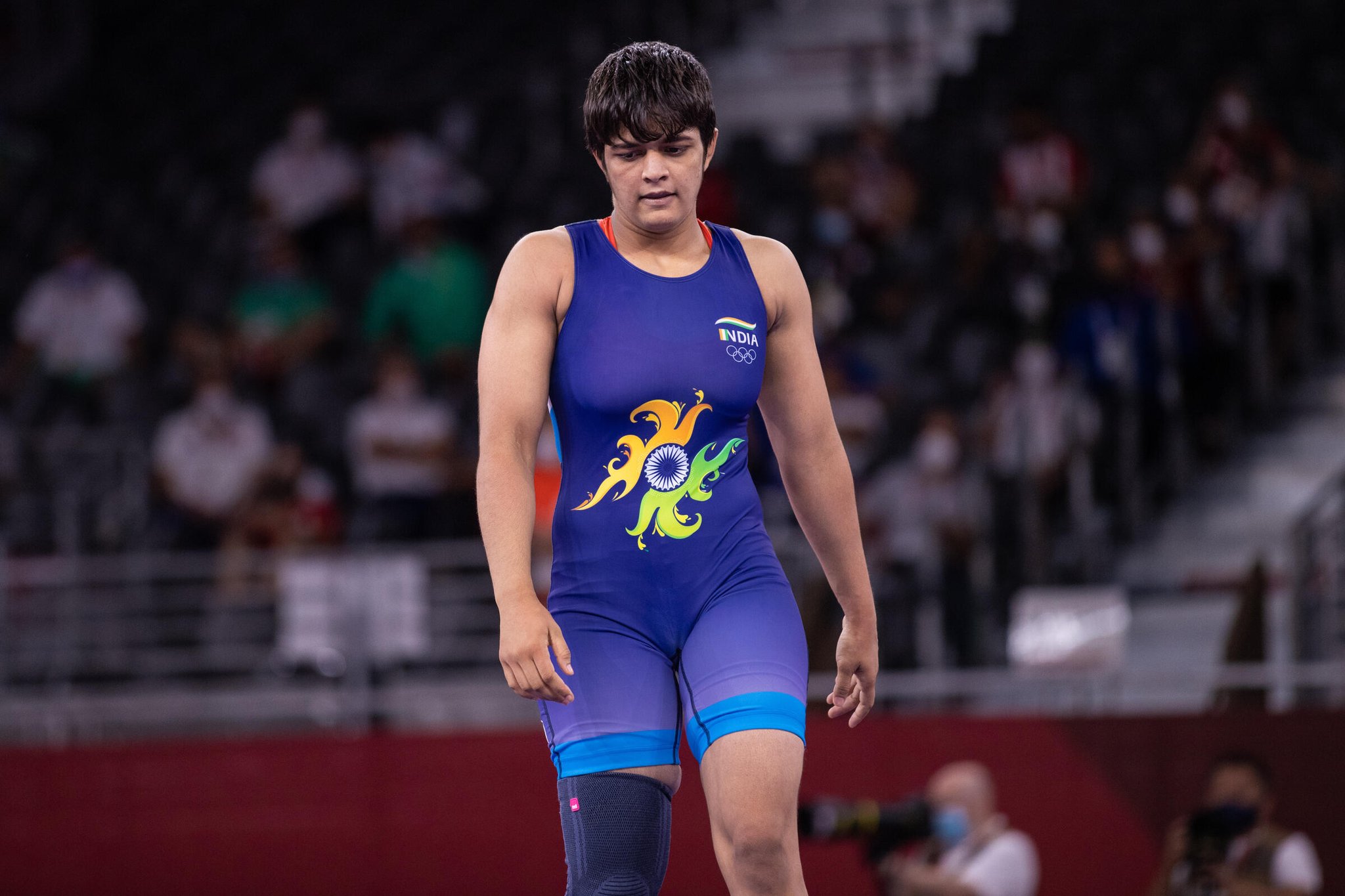 Source Wrestling
Sonam in her campaign defeated wrestlers from Kazakhstan, USA & Kyrgyzstan.
Priya & Priyanka Added Two More Silvers in an impressive performance
Priyanka bagged a silver after losing to Mahiro Yoshitake of Japan 0-8 in the 65kg category. She gave good fight in the Final and the scoreline doesn't do justice to the quality of the match.
Priyanka defeated wrestlers from Uzbekistan 12-0, Turkey 8-1 Fall Victory & Kyrgyzstan 5-0 Fall victory.
The day before, Priya won the silver medal in the U20 World championship of wrestling, 76kg category. She fought valiantly throughout the match losing by a mere two points to Japan's Ayano Moro 1-3.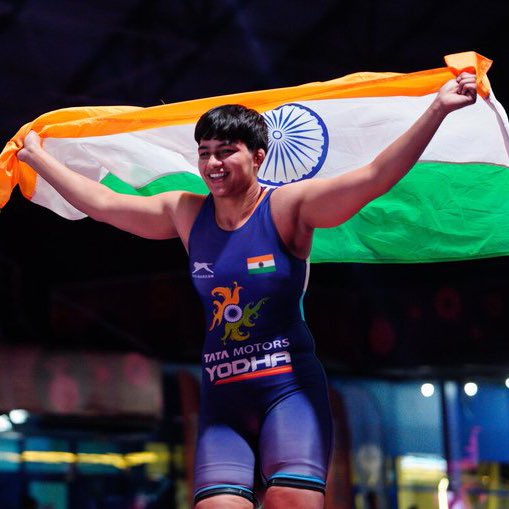 Source Wrestling
Priya Malik was very impressive in the heavyweight category where Indians are not known to be very good. She started with a fall victory and then scored a close victory over Turkish opponent in Quarterfinals and then closed on an astonishing win in the Semis to make the Finals
Priyanshi Prajapat who hails from MP wrestling academy defeated U23 Asian champion Munkhgerel Munkbhat from Mongolia to bag the Bronze Medal for India
Sito defeated Melda of Turkey in the 57kg category 11-5 in a relatively competitive match while Reetika defeated Zaineb of Tunisia 4-3 in a tensely fought match in the 72kg category to claim bronze.
Though Manju, Bhagyashree Hanumant Fand & Arju couldn't translate their hard work  and sweat into medals it has certainly taught them a lot and will hold them in good stead with tournaments to come.
This is a much improved performance by the Indians in comparison to the last championships where we had three Silvers & 2 Bronze despite no Japan in there.