India has entered 6 swimmers to this prestigious World Junior Meet.
Aneesh Gowda(3:57.99) won his heat with his personal best time while Aryan Nehra(3:59.36) came in at the sixth position in his heat of 400m Freestyle they finished 11th and 13th respectively in the overall standings out of the 44 swimmers taking part.
Aneesh had registered his personal best time bettering the earlier one of 3:59.66 which was set in October last year.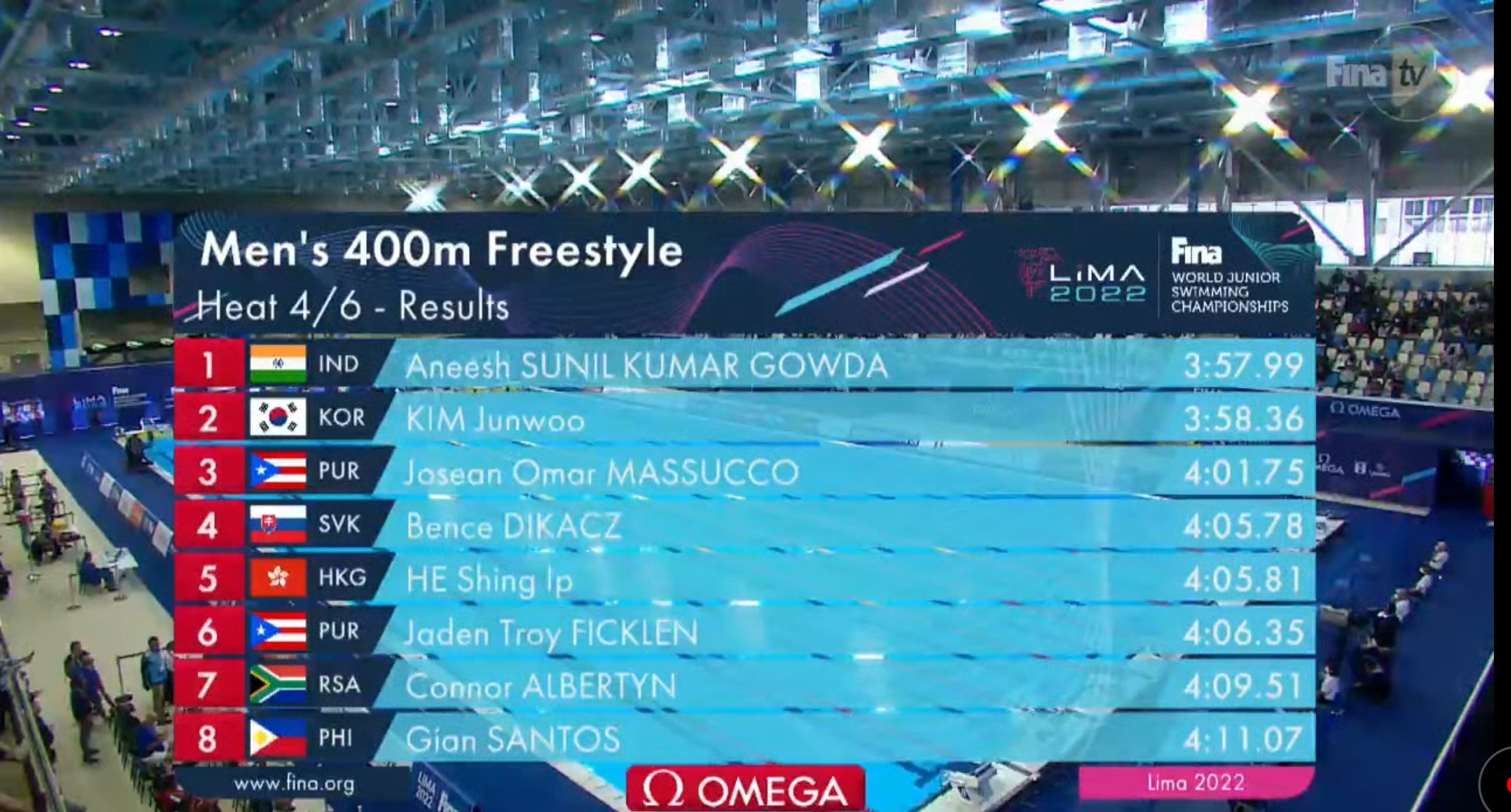 Only 8 swimmers make it to the finals with the 8th swimmer timing being 3:55.59.
Ridhima Virendra Kumar (1:07.71) finished 8th in her heats and 25th overall out of the 52 swimmers. She has a personal best of 1:04.40 but this timing was far off that.
Unlike the men's 400m there is a SF lined up in this event but the Qualification time was around the 1:04.28 min and to make it to the Semifinals Ridhima would have needed to better her personal best.
Indian Squad
Men.
100m, 200m Freestyle -Vedanth Madhavan
100m, 200m Freestyle – Sambhav Rama Rao
1500m, 800m,400m Freestyle, 400m Medley – Aryan Nehra
1500m, 400m, 800m Freestyle – Sunil Kumar
Women
50m, 100m, 200m Backstroke – Ridhima.
100m breaststroke, 400m Butterfly – Apeksha
Apeksha who has entered in two events had recently broken 5 NR in the recently held Junior Nationals and will be the one to watch out for