Rahul Kewat is a 20 year old Canoe Slalom athlete who is a 5 time National medalist and has taken part twice in Asian Championships and once in World Championships.
He is set to represent India again in the Canoe Slalom (Extreme Canoe Slalom) in the World Championships to be held in Germany from 26th July 2022.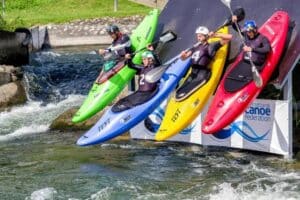 We got in touch with him for an interview and here are the details
ISH : How did you start with the sport initially.
Rahul: I was into swimming till the age of 15, after that I shifted to Canoe Slalom. I did not want to swim further so shifted to a new sport which I liked after seeing it. Inside 2 years itself in 2017 I got my 1st medal Junior Nationals.
ISH : Any particular reasons as to why you left swimming and chose Canoe slalom.
Rahul: I started looking at many videos of Canoe Slalom and got interest in it. I thought I cannot achieve anything further if I continue with swimming so had made the shift.
ISH : Can you tell us about your parents support.
Initially my parents rejected as this is a risky sport. My mother still doesn't know that I am into this sport after me taking part in several National and International events. Only my father comes to see my events live during the National Championships.
ISH : Can you help us brief on which event do you specialize in.
I specialize in the Kayak (K1) which is part of the Olympics. But this time a new event has been added to the Paris Olympics which is the Extreme Canoe Slalom. So now for the World Championship in Germany I am taking part in Extreme Canoe Slalom.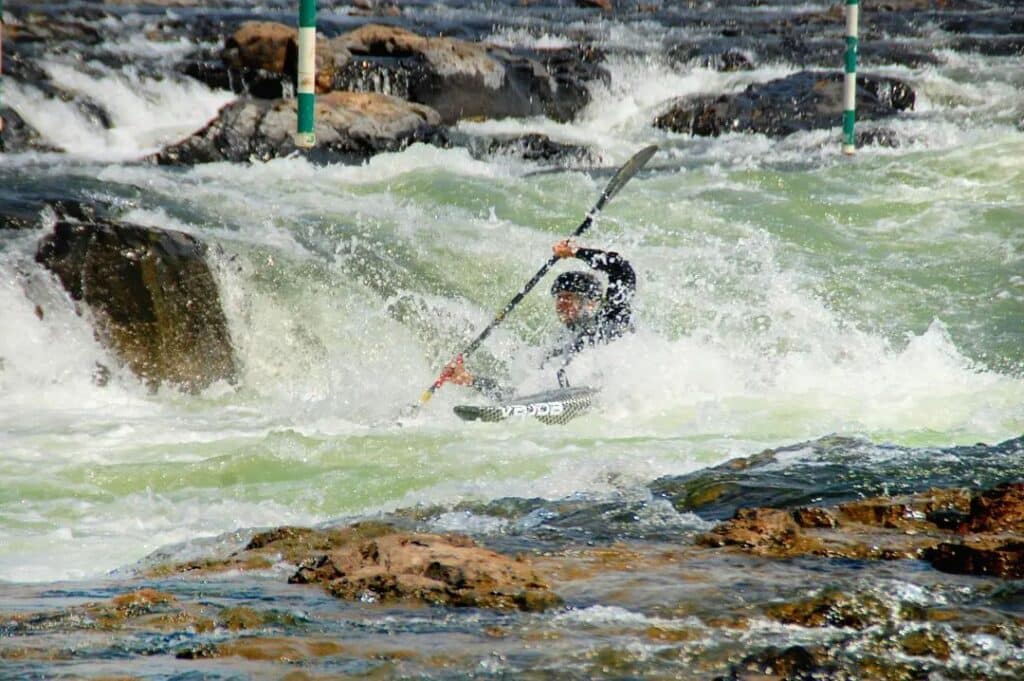 ISH : You are being supported by Directorate of Sports MP. How have they been supporting you.
Yes the Directorate of Sports, MP has been supporting me since my juniors with all my equipment and other necessary needs. They support many junior players. SAI helps in organizing camps.
ISH : How was your experience at the World Canoe Slalom Championships in 2019, Spain
While training I had dislocated my shoulders because of which I couldn't go further into the tournament. But I came back stronger and will be taking part in the next World Championships in Augsburg Germany, 2022.
ISH : How difficult was it for you during the Covid lockdown period without any training.
For two years we did not step into the water for training as all the water bodies were closed. We were trained online by our coaches and used to do the regular work outs. It took me around 3 months to get back to my peak after the training started.
ISH : With the Asian Games coming up next year and then the Paris what are your long term goals.
With the Asian Games coming up next year my next goal is to win a medal in the Asian Games. Soon after there is Olympics too which I would like to qualify for which I am planning to go to Europe for my further training.
ISH : Can you brief us on your daily training routine.
We start our training from morning 6 to 9 AM in white water and in the evening move on to gym and other external activities. There would be few changes in the training everyday.
ISH : Are there any foreign coaches training you now and how do you see future of Canoeing in India
As of now we have only Indian coaches. But we had trained with a foreign coach for a small stint back in 2018 during the Asian games. Slowly many have started taking up the sport in India. There is improvement in the infrastructure level as well helping many take up the sport.
ISH : Apart from this what do you do in your free time.
I get tired by doing all the workout and training whole day but watch Hindi movies whenever I get time.