Boxing
IBA Women's World Boxing Championship, Istanbul, Turkey
India's most decorated boxer M. C. Mary Kom has congratulated Nikhat Zareen after the 25-year-old won the World Women's Boxing Championships in Istanbul on Thursday.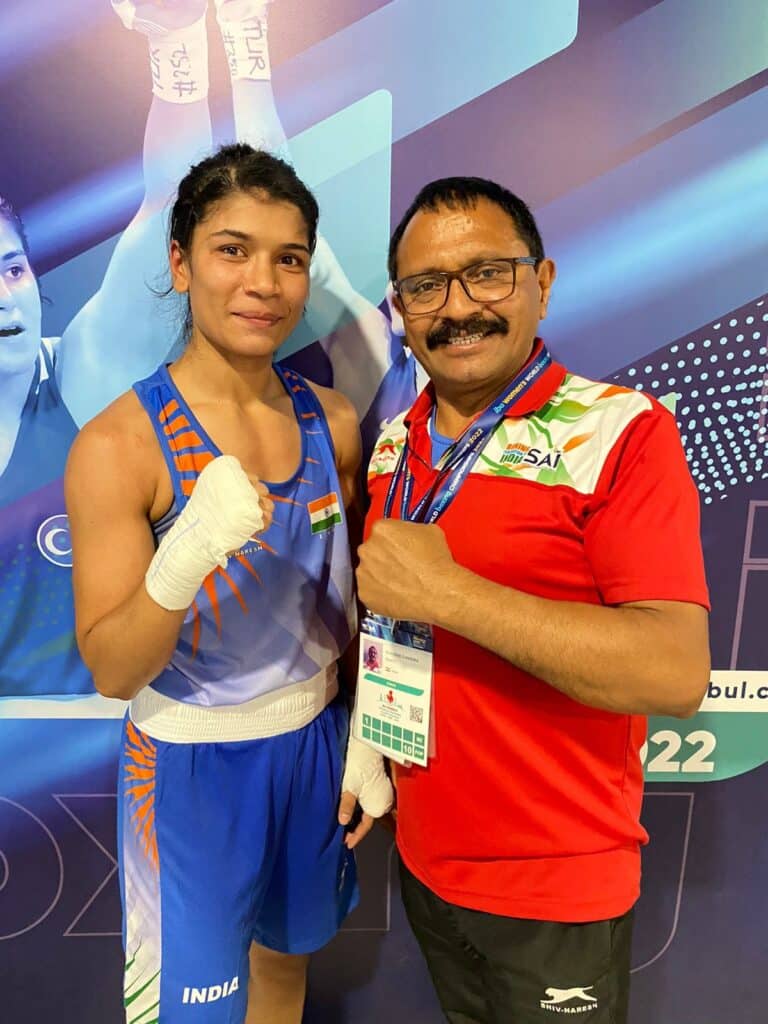 Nikhat Zareen beat Thai Olympian Jutamas Jitpong 5-0 in the 52kg category to become the fifth Indian woman to win a World title. "Congratulations Nikhat for winning Gold medal. So proud of you on your historic performances and all the best for your future endeavors," the eight-time World Championship medallist wrote on Twitter.
Badminton
Double Olympic medallist P V Sindhu beat Akane Yamaguchi of Japan in three games to make it to the semifinals of the Thailand Open Super 500 tournament.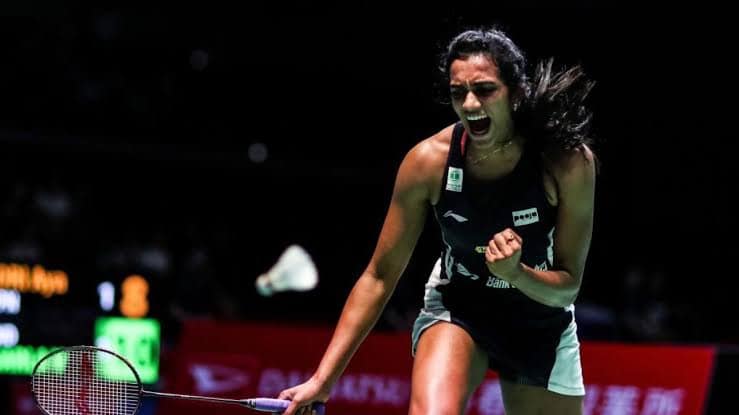 The sixth-seeded Indian prevailed 21-15, 20-22, 21-13 over second-seeded Japanese to set up a clash with Olympic champion Chen Yu Fei of China.
Chess
Grand Chess Tour Superbet rapid chess tournament, Warsaw, Poland
Continuing his winning spree, Viswanathan Anand brushed aside Kirill Shevchenko and Levon Aronian before retaining his lead with a draw against Jan-Krzysztof Duda in 51 moves to raise his tally to 11 points after the sixth round of the tournament. With three rounds to go, Anand holds a two-point lead over Richard Rapport (Hungary).
Archary
World Cup Stage 2:
The sixth-seeded Indian compound pair of Avneet Kaur and Abhishek Verma received a first round bye and beat Denmark 157-155 and Mexico 156-153 before losing to Estonia 158-156 in the semifinals. Avneet and Abhishek will take on Turkey in the bronze medal match on Saturday.
The seventh-ranked Indian recurve mixed team of Ridhi Phor and Tarundeep Rai got a bye and defeated Japan – comprising triple Olympics medallist Takaharu Furukawa and his partner Utano Agu – 5-3 (33-38, 36-36, 38-32, 38-36) before going down against Germany 5-1 (37-37, 32-35, 36-37) in the quarterfinals.
Tennis
Strasbourg 2022
Top seeds Sania Mirza and Lucie Hradecka beat Kaitlyn Christian and Lidziya Marozava 6-3, 6-3 in the doubles semifinals of the €203,024 WTA tennis tournament in France. In the final, Sania and Lucie will play Nicole Melichar-Martinez and Daria Saville.
In the $60,000 ITF women's event in the US, Sharmada Balu made the doubles semifinals with Maria Mononova.
Other results
$25,000 ITF women, Montemor-O-Novo, Portugal
Doubles (quarterfinals): Julie Belgraver (Fra) & Riya Bhatia bt Ines Murta (Por) & Olga Parres Azcoitia (Esp) 6-4, 6-4.
$53,120 Challenger, Tunis, Tunisia
Doubles (semifinals): Nicolas Barrientos (Col) & Miguel Angel Reyes-Varela (Mex) bt Sriram Balaji & Jeevan Nedunchezhiyan 7-6(4), 6-3; Quarterfinals: Balaji & Jeevan bt Michael Geerts (Bel) & Michael
Vrbensky (Cze) 6-1, 7-6(1).
$15,000 ITF men, Cancun, Mexico
Doubles (quarterfinals): Jake Bhangdia (US) & Dhruv Sunish bt Hiroyasu Ehara & Kosuke Ogura (Jpn) 6-4, 3-6, [10-7].
Asian U-16 tournament
Dhruv and Riya become Asian U-16 Champions
Dhruv Sachdeva played to potential as the top seed and beat Akshat Dhull 6-2, 6-4 in the final of the Asian under-16 tennis tournament at the Modern School courts, Barakhamba Road.
Later in the afternoon, Dhruv joined hands with Jason David to clinch the doubles title as well, beating Karan Rawat and Fatehyab Singh in straight sets.
In the girls event Riya Sachdeva won as her opponent Nainika Reddy retired after three games, owing to abdominal pain.
The results (finals):
Boys: Dhruv Sachdeva bt Akshat Dhull 6-2, 6-4.
Doubles: Jason David and Dhruv Sachdeva bt Karan Rawat and Fatehyab Singh 6-2, 6-4.
Girls: Riya Sachdeva bt Nainika Reddy 2-1 (retired).
Golf
PGA Championship, Southern Hills
Lahiri drops 3 shots on second nine to lie 78th. A bogey-double midway through the second nine spoiling his card, Indian golfer Anirban Lahiri returned a three-over 73 that placed him Tied 78th after the first round.
Jabra Ladies open
Indian golfer Tvesa Malik carded two birdies and as many bogeys for an even par 71 to lie T-16 alongside compatriot Aditi Ashok after the first round of the Jabra Ladies Open here.