Karan, tell us about how tennis started for you, a little about your family background.
So, there is a tennis court in my school. During the lunch break I used to watch few local players play. I was very fascinated to play myself not that I never played any other sport. I am equally good in volleyball, football and cricket to name a few but Tennis as I started playing became my first love and now my profession.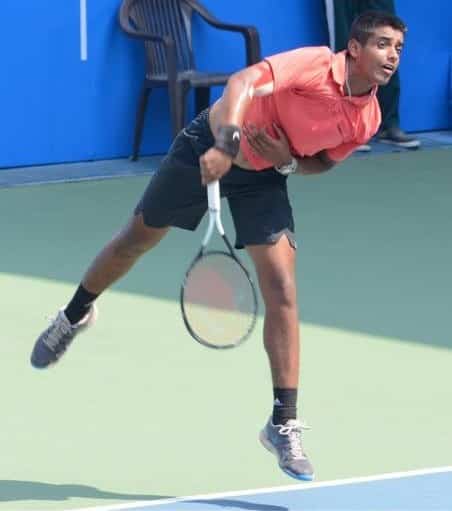 Who is your role model in tennis and otherwise. What do you want to achieve as a tennis player?
I don't believe in role model concept, everyone has his own struggle. I myself want to do really good on the circuit and be an inspiration for young boys and girls who aspire to be top level tennis player, and make India a tennis nation like US and several European countries. I really like watching Thiem and Nadal play and would love to be playing against them very soon.
You have been training at DLTA, how has been the experience and what all facilities you get there?
So, its been really good and I want to thank AITA and NTC for creating such scholarship program which gives budding tennis talent in India to compete against the best at one place. This is the first time I am part of a professional academy, otherwise I used to train in Karnal where my father had made four clay courts on the farm itself and he used to train me. At NTC its a different experience, imagine you get to train with the Indian Davis Cup Coach Zeeshan Sir  who has been really helpful in improving my game. Arun Sir the whole team has been really supportive and the facilities here are really good including the food and stay. I am on a scholarship there so all my expenses are sponsored by NTC. Overall its been a really great experience and I want to be at NTC for years to come
Do you have a personal coach, fitness trainer?
Currently No. Yes a travelling coach and trainer does add value, but I guess as I start to be more regular on the circuit these things will follow. I am thankful to my coaches at the academy specially Zeeshan sir and Arun sir for their guidance and I am thankful for their support. Before NTC I was being trained by Kawaljeet Singh in Karnal, I am thankful to him for improving my game. In my initial years of tennis career he was very helpful.
How difficult has it been during the Covid lockdown period, was your training affected?
Yes, it was difficult during lockdown as the academy was shut so I was in Karnal during that time. So I got time to spend with my family which I don't get usually and get back to my first coach Mr. Singh my father who has been my pillar all through and wants me to be the number one player in the world. I want to fulfil that dream. During the lockdown I was training on the clay court at my home and came back to win the national title.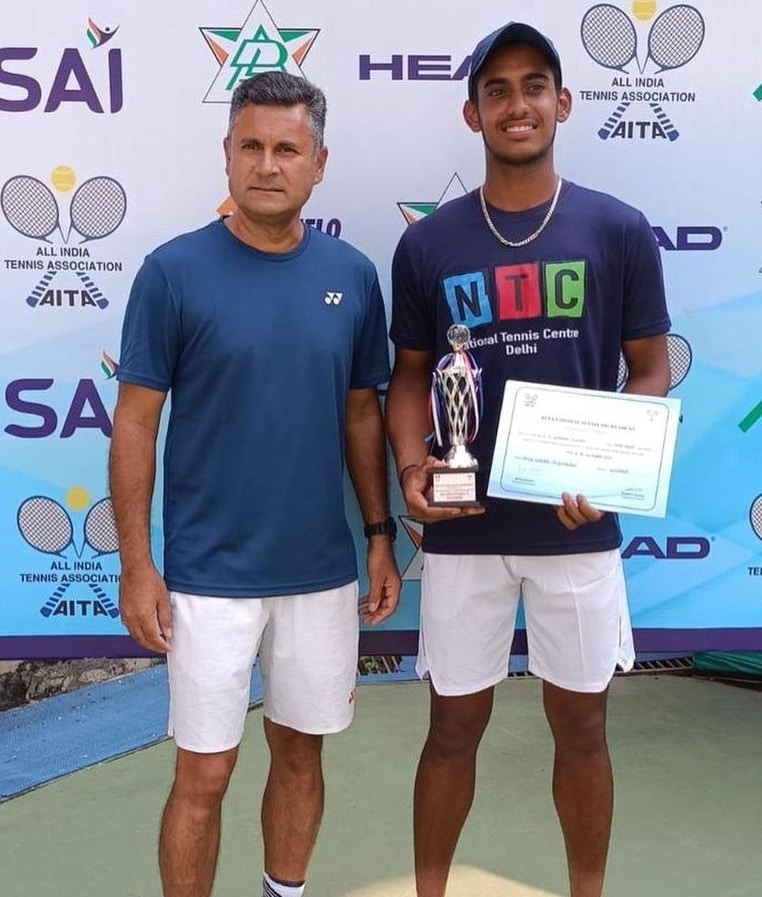 Who has been your inspiration for success and what keeps you moving?
Honestly I am a self motivated person and like to keep my emotion on check. I keep thinking about my game even during sleep (laughs) so you know I may be hitting a cross court at 3am in morning at Philippe Chatrier. Coming back, I go as per my coaches and they sure know what's best for me and my tennis.
What are your plans for this year, are you looking to play in India or travel?
So, for this year I plan to play as many Futures as possible as I need to play as many matches as possible to know my game better and keep working on it. For the first quarter I am in India as there are ATP Challengers (currently in Bengaluru) then the Davis cup camp followed by three futures. April onwards I will be playing in ITF Futures abroad preferably at a place which has multiple tournament week on week. I hope to make a transition to Challenger events by early next year. I really look forward to represent my country as the opportunity comes.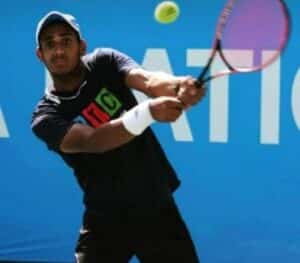 You were planning to travel to Thailand and then Qatar but both the events got cancelled, how does this affect your schedules?
Yea, that's true but sadly you can't do much about it. Such is the situation and I was not the only person affected. I took it positively and worked on my game so to be ready when I get the opportunity.
Tell us about your best win till now and the match you regret losing
I will say my best win was beating Udit Gogoi in Fenesta U16 finals when I came back from three match points down. I don't keep regrets, just keep moving forward and learn from each match.
Do you have any sponsors or any financial assistance that you receive?
Its a tough world for budding tennis players. I don't have any sponsors. Was sponsored by HEAD for few things but that ended in Jan and currently I don't have any support. My father has been supporting all this while. We are from a middle class family, my father has never said no to anything and I want to make him proud one day.
How do you take defeats?
Learn and move to the next one. What's done is done. Cant change so don't bother overthink.
You prefer clay courts, how did that happen? What are your strong areas and the ones you are currently developing?
So, at my home there were clay court so my tennis started there but when I shifted to DLTA I am also now used to Hard courts and improving my game and now I prefer both. I am working on my serve aggressively.
Tell us about your daily schedule. Tennis and Non-Tennis days?
Its a busy week from Monday to Saturday for me as I train 3 times a day then couple of fitness session. It gets very tiring sometimes but I need to keep focus on my goal and dream. Sundays are off so I prefer to SLEEP (laughs).